5 Reasons to Accept a Lower-Paying Job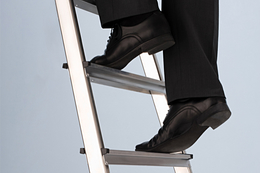 Although money is certainly an important factor when it comes to deciding whether to take a job offer, it isn't the most important reason. There are many reasons to accept a job for less money. Whether it's great benefits or room for growth, taking a job that pays less can prove to be a wise decision in the long-run. Below are five reasons why a job seeker should at least consider accepting a lower-paying job.
1. The company offers great benefits A higher-paying job may require you to pay more for your benefits, so you may not be earning as much as you think when taking this into account. In most cases, benefits are worth more than the extra pay you might receive, so a lower-paying job that offers great benefits is worth considering. A good benefit package will include medical and dental, matching retirement contributions, and tuition reimbursement, among other perks which is a huge plus.
2. The job will allow you to gain experience If the skills you learn from the lower-paying job are transferable to your dream job, then it's worth taking the job just to gain the experience. This is especially true if you are changing careers or industries. Some knowledge can only be obtained on the job, so you may have to tough it out in a lower-paying job temporarily until you gain the necessary experience.
3. The company promotes from within If you can get a job with a company that has a reputation for promoting from within while providing training and benefits, you will more than make up for the loss of pay you experience by accepting a job that pays less. If you can get a job with a company that offers on-the-job training and possibility for promotion, your value as an employee will increase and higher pay will follow.
4. You can reduce your expenses and stress level Getting to and from work costs money, so if you take a job that pays more but requires a longer commute, you will accumulate additional expenses such as gas and wear-and-tear on your car. Long commutes also affect a person's mental and physical health over time, which is something to consider.
5. You will have extra time for your family If you choose a higher-paying job with a long commute, you may make more money but time with your family will be reduced. Most people value time at home with their family so if you have a choice between a job that pays more, but requires you to be away from home more often and a job that pays less but allow you to be spend more time at home with your family and children, choose the job that pays less for greater happiness. According to the U.S. Census Bureau, workers who have an associate's degree earn about $8,000 more per year than high school graduates.
By earning an associate's degree, you can improve your employability and obtain a job that pays more. At Fremont University, you can earn an associate's degree in an in-demand field in just 15 months and be on your way to a rewarding career in a little over a year. We offer degree programs in Multimedia Design, Business Leadership, Paralegal Studies, and Sports Therapy. Flexible scheduling and online degree programs are available. Request a free career guide today to learn more about how Fremont University can prepare you for the career of your dreams!