How To Get Followers on Instagram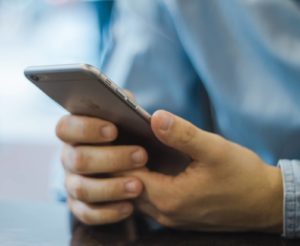 Anyone who studies digital marketing can attest to the influence that websites like Facebook and Twitter and applications like Snapchat and Instagram can have on a target audience. Instagram has a particularly loud voice when it comes to building a following.
If you have a smart phone and access to Instagram, you have either tried your hand at attaining Instagram notoriety, or know someone who has. The application has become increasingly popular with millennials and allows people to share images and short videos of their adventures, endeavors and aspirations. Whether you are an amateur model, a fitness enthusiast, an aspiring photographer, a literature fan or a new business owner looking to develop your brand and make yourself known, Instagram is the place to put down roots and start building a following for your brand!
There are 101 ways for you to begin building your professional Instagram, and everyone will give you different tips on how to successfully build a following, create a brand and engage your followers. Lindsay Kolowich's article "How to Get More Followers on Instagram: A Guide to Earning Your First 1,000 Followers" on HubSpot.com goes into extensive detail explaining the do's and dont's of Instagraming for a brand.
Continue scrolling for tips on how you can increase your Instagram following.
Creating and Running Your Account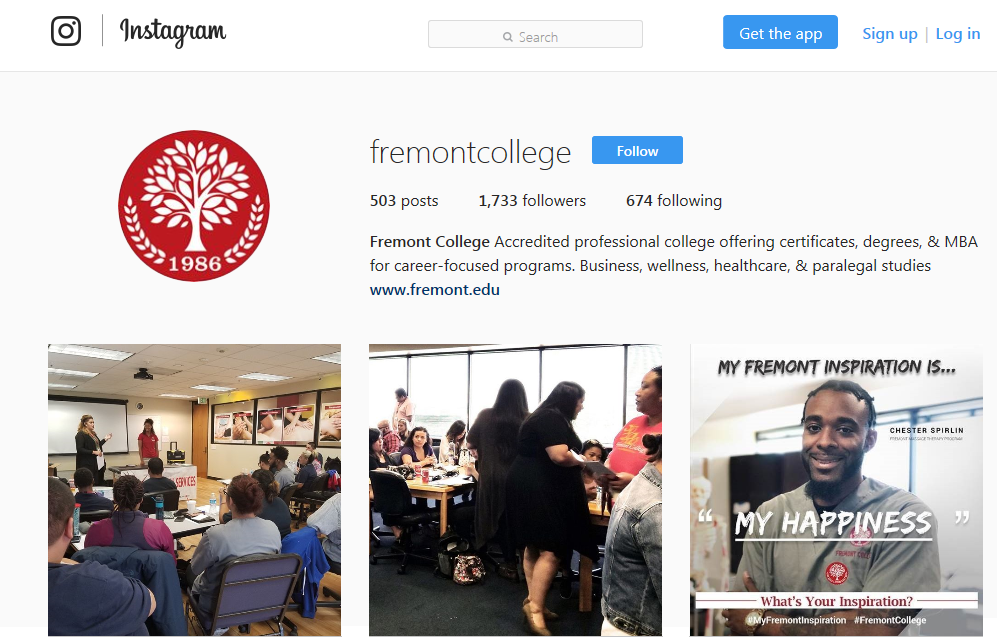 All Instagram endeavors begin the same: with a username. In order to have a successful Instagram account, Kolowich explains, your profile must be easy to find. Your username should be recognizable and easy to search for. If your company name has already been taken, strive to keep your business name as the first part of your username and add a variation onto the end. For example, actor Luke Evans' username on Instagram is @thereallukeevans, while clothing store Torrid's username is @torridfashion; both include the brand name in the username so the account is recognizable to fans, adding the variation was no doubt due to username unavailability.
After creating the perfect username you will start filling out your profile details. Kolowich recommends including your business name in the "Name" field under options; this way, when your profile is searched, users will see the business name right away and become familiar with it. Brand logos, or images closely associated with your brand, make for excellent profile pictures while including a slogan or short "who we are" statement in the biography portion of your profile will inform your audience of what your brand is about! Using URL shorteners like Google URL Shortener or Bitly, include a short link to your website to encourage users to explore your brand even further! Keep in mind that your profile picture, username and biograph will be the first things users see; you want these sections to make an impact and intrigue your audience enough to follow your account.
[contact-form-7 id="31766″ title="Be a better person of your self form" html_class="gray-form"]
Running social media platforms can often be a full time job in and of itself. Kolowich points out that most companies will have one or two people running each of their social media platforms. It would be wise for you to also appoint content creators who would be in charge specifically of your brand's Instagram account. If you plan on appointing someone, make sure they are familiar with the platform and know how to use Instagram well. Keep in mind that Instagram interacts with its users completely through pictures and videos; while you will not need to hire professional photographers, you will want to make sure that whomever is in charge of running the account is familiar with taking pictures and working with photo editing applications. Using pictures taken on a cell phone is fine; in fact, it's what Instagram was created for! However, you should make sure that the angles are pleasing to the eye, the subject of the image is clear and that it is easily relatable to your target audience.
Continue scrolling for more details on how to increase your followers on Instagram.


Posting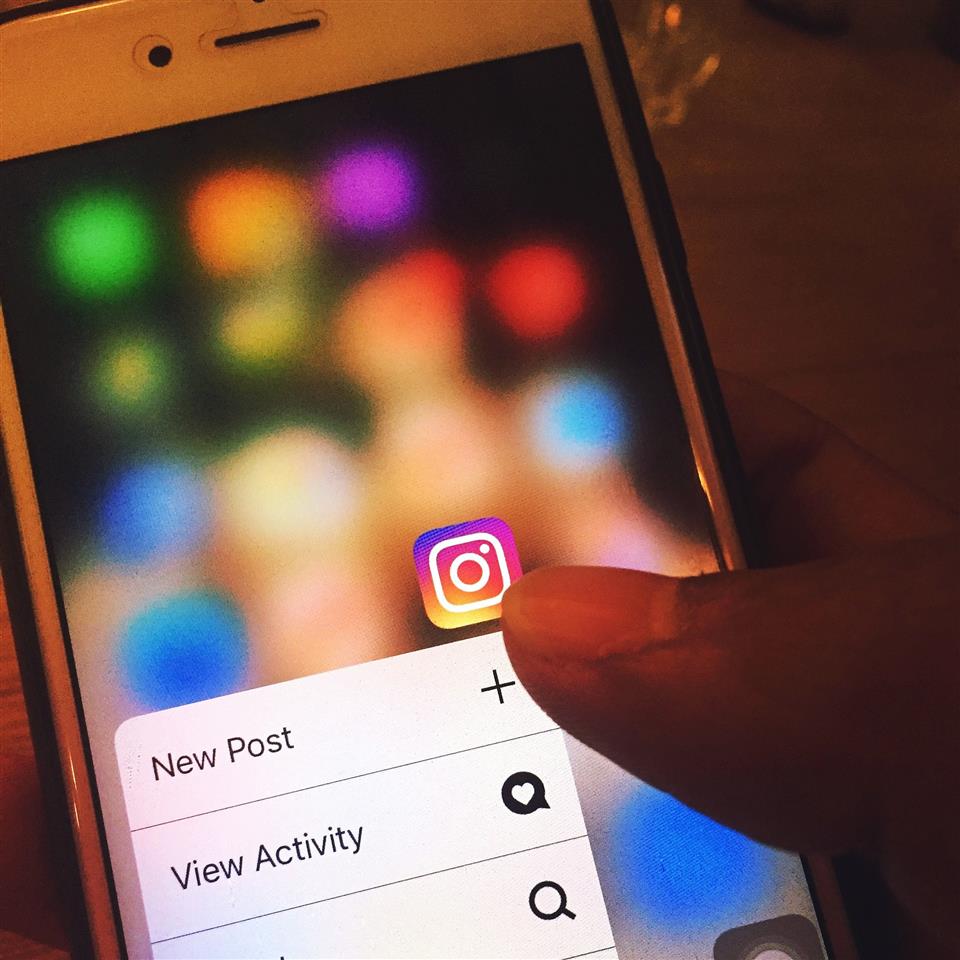 Once you have set up your account, you need to decide what kind of niche you will focus on, what kind of content you will be working with and who your target audience will be. Once you have made these decisions, you will want to do a few things. You will need to build up a back log of about 15 to 20 pictures that you will be able to upload rather quickly; Instagram users want to see a screen of images when they click on profile, not an empty account. Having 15 to 20 photos ready to go or already posted tells prospective followers what kind of content you will be providing and that you will be uploading regularly.
You also need to take into consideration the high-traffic times for your chosen audience—when your target audience is most active on Instagram. With smartphones residing in nearly everyone's pocket these days, people are constantly checking their social media profiles; certain times will always bring in higher traffic than others but it all depends on your audience. Keeping in mind that smartphones allow everyone to constantly stay online, and various high-traffic times for different audiences, Glori Blantt with salsify.com recommends that you post several times throughout the day. In order to keep up with these factors Kolowich recommends that you look into creating a calendar for your postings. Plan out what photos you will post on specified days and if you have promotions or themed posts coming up. Having a calendar for postings and a backlog of photos ready to go will keep you from missing a day of posting on weekends, while on sick leave or on vacations.
Here are some universal high-traffic times to keep in mind when creating your calendar:
Monday/Thursday between 3:00-4:00 p.m.
Wednesday at 7:00 p.m.
2:00 a.m.
5:00 p.m.
*Remember to account for different time zones if your target audience is in a different part of the world than where you are posting from.*
According to SocialMediaWeek.org, Instagram is a largely Millennial application; if you are hoping to attract followers in the Millennial generation these high-traffic times may shift. Millennials, as DidIt.com points out, often check their social media feeds around dinner time or very late at night. Be sure to compensate for adjustments that different target audiences may require. While millennials jump onto the internet late at night, you may find that for another age group, early morning web-surfing is more popular. Adjust as needed.
Continue scrolling for tips on how to choose top hashtags.
Content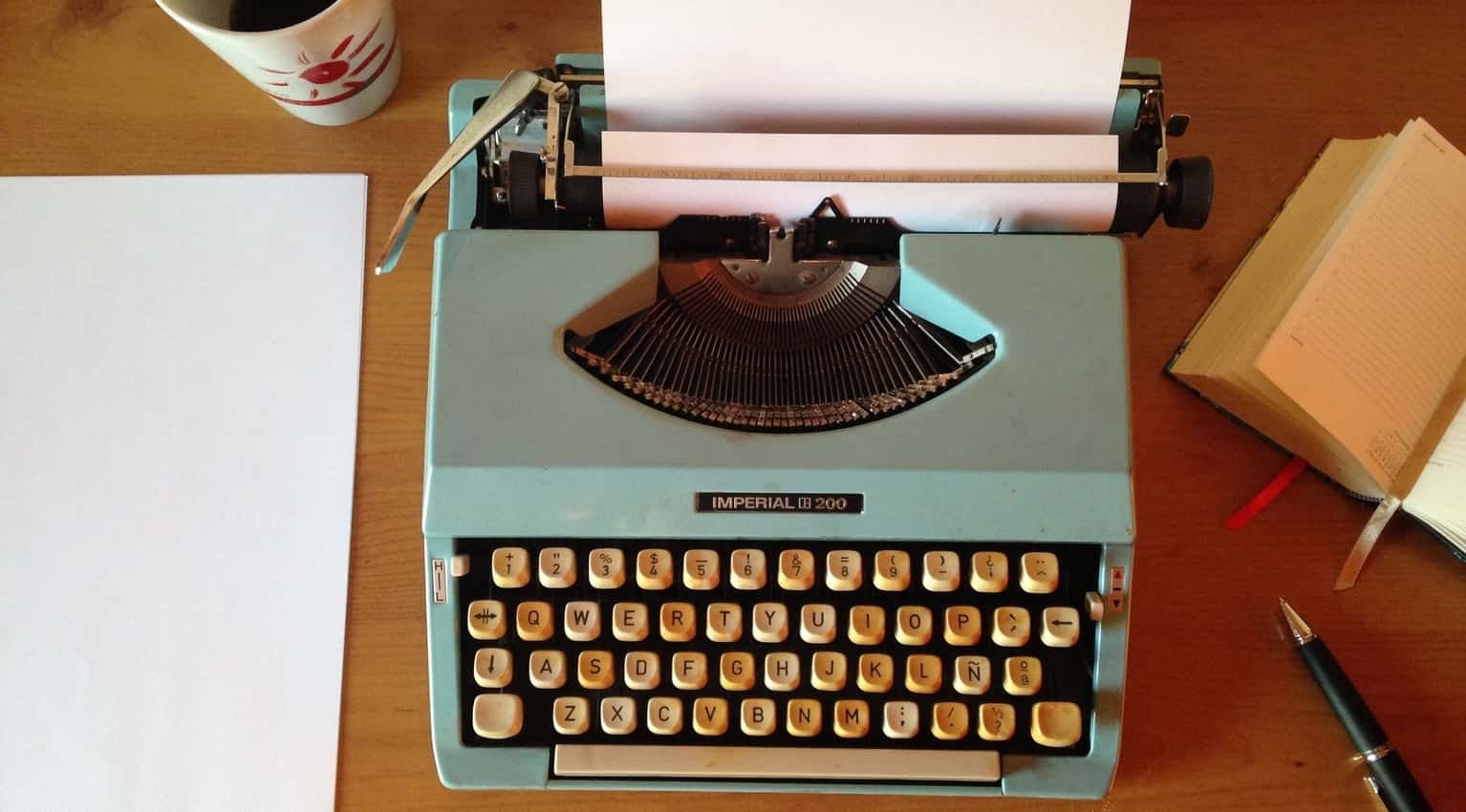 Having decided on your desired audience and set up a good starting point for your account, you will need to generate more content in order to keep up with the calendar you created for yourself. Just as updating an Instagram account can be a full time job, so can attaining quality content to post! As Kolowich reminds us in her article, no one can be everywhere at once. There will inevitably be dinners, events, lectures, meetings that your Instagram coordinator doesn't have the opportunity to attend. In instances like this, it might be wise to set up an email account, shared DropBox or Google Drive where your staff members can submit videos and pictures for possible use on the Instagram page. Asking for this kind of help allows your staff to feel included and gives you a large pool of content to post from.
Another option would be to host contests and promotions that ask for your followers to submit videos or pictures of themselves promoting your brand in some way. User-Generated Content (UGC) allows your followers to feel like they are directly involved with your brand and gives you free promotion and more content!
*Whether you choose to ask for your staff's help or open a contest for your followers to submit images, make sure to create guidelines for appropriate content and how to properly submit a photo or video for consideration.*
Captions and Hashtags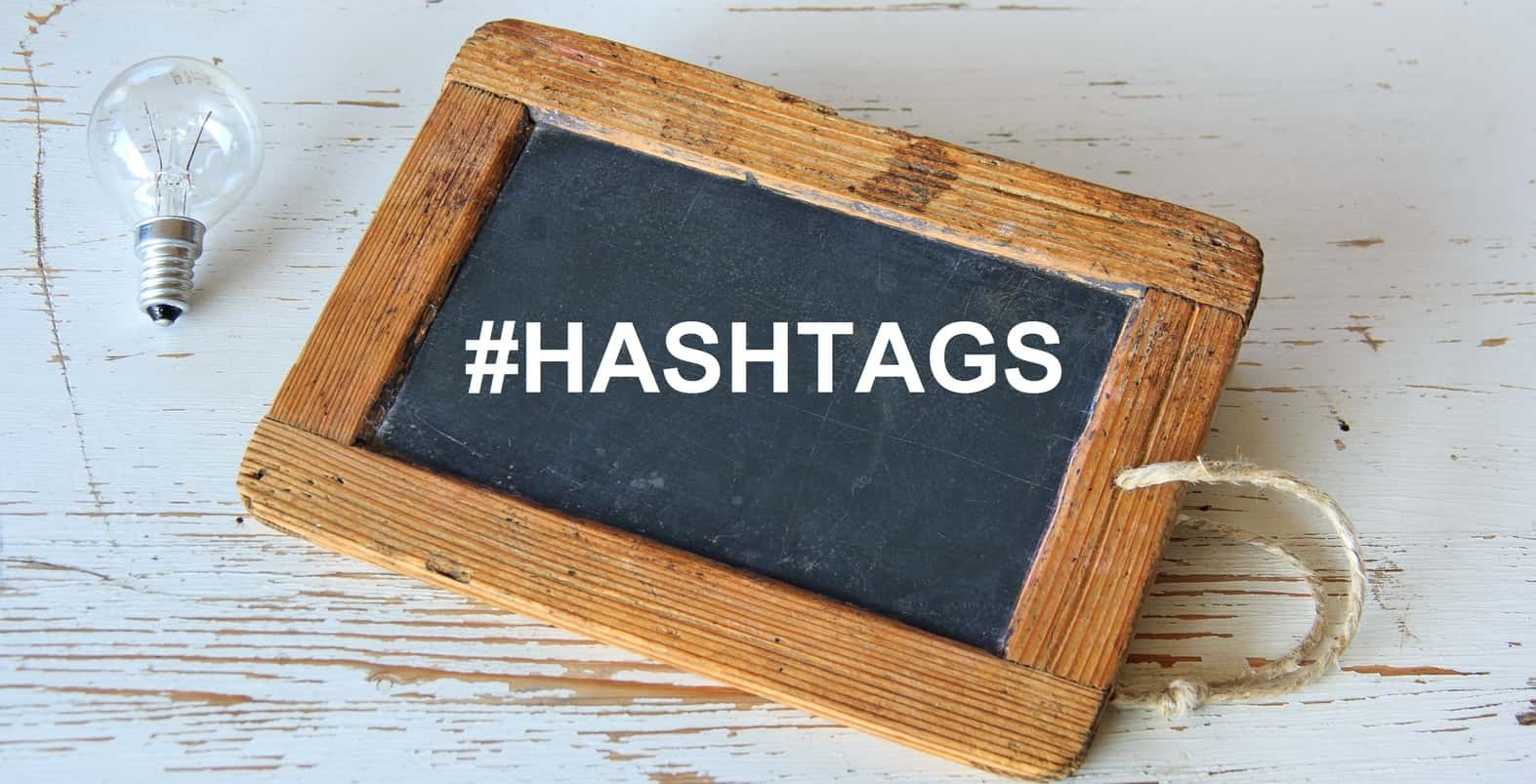 Just as important as the content of your account are the hashtags and captions you include with each post. Captions play a large roll in how your brand or company will be viewed by users on Instagram. Captions provide you with an opportunity to give your brand a voice and personality; they humanize an account that is obviously scripted and perfectly tailored to be intriguing. Finding the right tone for the captions of your photos will give your brand a voice that followers will immediately recognize. Including "calls to action" or questions in your captions will also increase likes and comments. Calling your followers to "like this post to show your support" for a particular cause or to "comment and tell us your own experience" lets your followers feel like they are in direct conversation with you and interests more users in visiting and following your account.
Hashtags play just as big a role in making your account noticeable as captions; even more so. Hashtags allow users to find your account while searching for similar content on Instagram. Hashtags are what put your posts on the map to be found by hundreds Instagram users; be sure to take the time to learn as much as you can about them. Kolowich advises that you keep the number of hashtags in a caption to no more than three, and that you avoid hashtags like "like4like" as they will gain you a large number of low quality followers. Doing some research into the hashtags that other accounts use when promoting a brand or product similar to your own is also worthwhile. Researching niche related hashtags will let you reach users who are already looking for content similar to what you are offering; using trend hashtags like #tbt or #MotivationMonday will help you reach potential users that may not be specifically searching for your niche of content but are within you target audience.
[contact-form-7 id="31766″ title="Be a better person of your self form" html_class="gray-form"]
Eventually, you will get to the point where you can create your own hashtags and call upon your followers to use them. This comes in handy when you host a contest on your account and ask your followers to use a specific hashtag in order to enter; we will contests further in just a bit.
Continue scrolling for tips on video and story sharing strategies.
Interacting and Cross-Promoting
While you are building up your following on Instagram it would behoove you to interact in the community you are striving to become a part of. Just as you would interact with people who have similar interests when creating a professional network face-to-face, you must interact with other accounts and users while you establish yourself online. Follow accounts that have content similar to yours; read their captions, study their hashtags, comment on their photos, take a look at how they run their account and draw inspiration from them. This will get the attention of other users in the community; if your user name appears in the likes on a post, other users will be prompted to view your profile (this is why you will want to have at least 15 pictures already posted, give them something to look at)!
Once you have a few followers, be sure to show them appreciation by following them back, responding to their comments or liking their posts. Turn on your notifications for Instagram so you will know when someone has commented on a picture, liked a post or followed you; turning on the notifications allows you to respond in a timely fashion. This will make your followers feel like a brand they are supporting is communicating with them directly! They will feel important and valued. This is especially crucial when reaching out to Millennials, who, as SocialMediaWeek.org reminds us, enjoy feeling special.
Hosting contests on your account is also an excellent way to make your followers feel involved. Holding competitions where you share contestant's submitted images on your own account is an excellent way to get you more content, free promotion—if their pictures are promoting your brand in some way – and lets your followers feel rewarded for following you and their participation. Cash prizes for contest submissions and follows are another option; offering some kind of reward for participation – beyond follow4follow and like4like – will get you quality followers and keep users engaged with your account.
After making connections with similar accounts and users, give "cross-promotion" a try. Basically, this means you will contact another user and arrange to post a picture promoting that user's brand or product; in return, they will create a post that promotes yours. Try your best to make this seem like a natural exchange rather than an obvious marketing tactic. You want it to come across as genuine support for both products.
Live Videos and Stories
Live Videos and Stories are an excellent way to humanize your brand even more and give your followers a peek behind the scenes of your company or brand. While your photos will be staged, videos scripted and entire account extremely polished, your Live Videos and Stories are spontaneous, grungy and authentic. Followers – particularly millennial followers – are interested in seeing the "authentic" side of your brand; it makes your account more personable and reminds your followers that there is an actual human being behind the profile picture.
Sharing Stories where you show the process of setting up for an event, launching a product, team retreats, an employ's dog that is visiting the office for the day or even an average day in the office will give your brand a personality that your followers will connect with. Take a look at the popularity of Vloggers on YouTube. "Daily Vloggs," "Follow Me" videos and "Day in the Life" videos follow the average day in the life of YouTube personalities; and viewers can't get enough of them! Use Instagram Stories and Live Videos to reach out to followers like those and show them a glimpse behind the scenes of your perfectly tailored brand! They are dying to see it!
Tips Related to Millennials
If you are using Instagram to target an audience and build your brand, chances are you are targeting an audience in the Millennial generation, so keep a couple of things in mind:
SocialMediaWeek.org reminds us that Millennials, and users in general, want to follow accounts that are constantly active. Work to avoid "ghosting" your account for days at a time. If you stop posting, users will stop following.
SocialMediaWeek.org points out that Millennials tend to shy away from accounts that follow more users than they have followers. It sends the message that you will follow any account in the hopes that they will follow you too. Be selective and research accounts before you follow them. Make sure that when users browse through the accounts you follow they see users within the same community as your brand.
Whether you are reaching out to millennials in your own city or a target audience on the other side of the world, Instagram is an excellent way to build a voice for your brand, or company, and reach hundreds of possible followers, clients and fans. Take the time to build up the perfect Instagram account and bring your brand to life!
If you are interested in learning more about digital marketing, check out the digital marketing classes  available at Fremont University. Looking to continue your education or further your career?  Take a look at our programs and see what we can offer you!

*In no way does Fremont University promise or guarantee employment or level of income/wages.