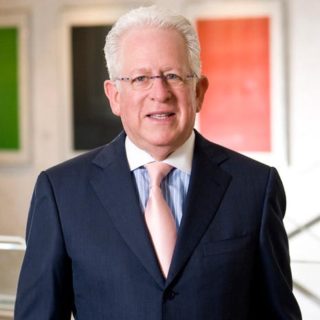 Tom Levyn
Learn from Three Time Mayor of Beverly Hills Tom Levyn
Fremont College proudly presents attorney and former three time Mayor of Beverly Hills Thomas Levyn. I believe he may have been the only person in the history of Bevelery Hills to be elected three times at Mayor.  Thomas captivates the attention of paralegal students with his thoughts on the importance of displaying confidence during a job interview and what it takes to "seal the deal."
When Asked by a student in the audience, "If I had one opportunity to walk into your office, for a job interview, what would seal the deal?"  Tom answered, "How confident you were."  If I had to say one thing that would be it.  So what does that mean?  That means that if you're interviewing with someone you look them in the eye.  You shake their hand.  How do you shake hands. If you have a bad handshake it's really all over.  Practice your right handshake.
You know when you go in for an interview that they are going to ask you a few questions.  You may not know what those questions are going to be but you do know that they want you to look them in the eye and that someone is going to shake your hand.
Need Help Landing Your Next Job?
Read our top interview tips here prepare for your next interview.