The Orange County Paralegal Association is Offering $1,000 in Scholarship Funds to Fremont University Paralegal Students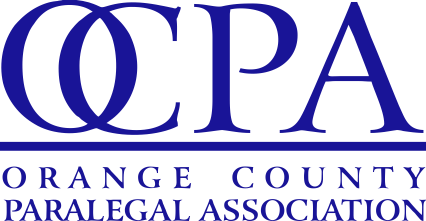 For the fourth year in a row, the OCPA is extending their annual scholarship opportunity to Fremont University Paralegal Studies students.
The OCPA is donating $1000 in scholarship funds to the Fremont University Paralegal Studies program for distribution to two deserving students. Two recipients will receive $500 each in scholarship money and an invitation to the OCPA's Annual Meeting, Elections and Holiday Party on November 13, 2013 at the Radisson Hotel in Newport Beach where they will be recognized and awarded the scholarship.
How to Apply
If you are a current Paralegal Studies student and would like to apply for the scholarship, submit a resume and maximum two page personal statement (double-spaced) to Arline Melkonian no later than Friday, October 4th to be considered.
Your personal statement should address why you feel you are worthy to be a recipient of the OCPA scholarship. Include your educational and professional experience, future career aspirations, and any other relevant facts to support your candidacy. Students must maintain active status and be in good standing with the college to be considered.
If you have any questions, contact Arline Melkonian or Gerry Mendoza.