High School Students
Get a head start on your education – and your career.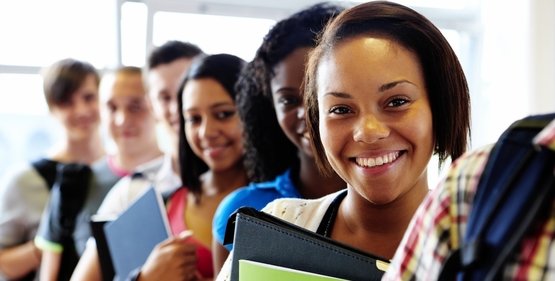 Whether you're still trying to decide on the right college or choose a career path, you've come to the right place. Fremont College helps high school students just like you obtain a college degree and find a rewarding career in an in-demand field.
An investment in your future.
If you're worried about how you'll pay for college, know that 85% of our students receive some type of financial aid in the form of grants, loans, and scholarships. Check out all of the resources available to help you pay for school.
Turn your passion into purpose.
By earning a college degree, you'll be prepared to turn your career dreams into a reality. We offer degree programs to suit anyone's interests and skills, including degrees in Multimedia Design, Business Leadership, Paralegal Studies, and Sports Therapy.
We're with you every step of the way.
We do our best to help you obtain a career in your field of study after you graduate. Our career services team is here to help you every step of the way, whether it involves resume writing, job interview workshops, or connecting graduates with great companies who are ready to hire Fremont College alumni. Learn more about our career services and find out why Fremont College is a leader when it comes to providing graduates with career guidance.
What's different at Fremont College? Take a look.
Contact us today or request a FREE career guide to find out how we can help you earn a degree in just 15 months and be on your way to a rewarding career. Space is limited, so don't delay.