Degree Programs – Fast & Flexible Learning Options
Faster Degree Programs. Flexible Scheduling. Hands-on Training. A Better Learning Experience.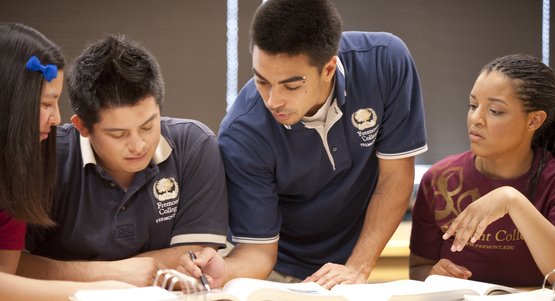 Degree programs designed to fit your life.
You work full-time and have a family and a social life. You want to advance in your existing career or start a new career path, but think you can't fit school into your already busy schedule. Many of our students were in the same situation as you before they enrolled at Fremont College. We help our adult students succeed by offering accelerated degree programs, hands-on training, day and night classes, and supportive instructors who truly care about the success of their students. We also offer online classes that are accessible 24/7 at your convenience.  If you are asking yourself, "How can I juggle work, family and a personal life and still do well in my classes," be assured that we can help by offering support and guidance every step of the way.
At Fremont College, we focus on career education and keep our degree programs up-to-date to ensure they meet the changing requirements of today's workforce. Our programs are practical for the real world, giving our graduates a competitive edge. Learn more about our degree programs by clicking on the links below.
Diploma Programs
Associate Degree Programs
Bachelor's Degree Completion Programs
Masters Degree