Prospective Students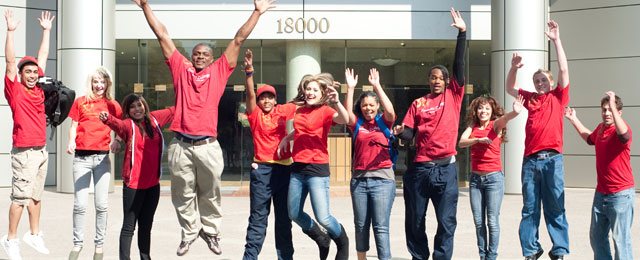 Welcome Future Students!
Reaching your career goals requires a lot of effort, time, and dedication. At Fremont College, we believe you have what it takes to succeed in school and become an articulate professional who is ready for the demands of today's workforce. One of the many ways we prepare you for the workforce is by offering a top-notch education and support every step of the way.
Your experience as a Fremont College student doesn't just end after graduation. Our alumni stay connected to Fremont College life, continuing to share their wisdom and experience with students and staff as we continue to grow. From events that strengthen the ties between you and your classmates, to a rewarding alumni experience, you can look forward to remarkable opportunities for gathering real-life insights into your future career at Fremont College.
About Fremont College
There are many things that set Fremont College apart from other colleges, including a unique teaching methodology known as Professional Action Learning (PAL), accelerated degree programs, convenient online courses, modern classrooms and equipment, hands-on training, and an ABA-approved Paralegal program. One thing is certain – you will receive a top-notch education at Fremont College that will prepare you for the career you have always dreamed of.
» Frequently Asked Questions
Explore common questions our prospective students have about Fremont College and learn more about our school.
» Career Development
We not only prepare our students for the career of their dreams, we also assist our graduates with career planning. Learn more about career development services offered by Fremont College.
» Employer Network
View a list of employers who have welcomed Fremont College graduates into their companies. Some employers include, British Petroleum, Real Mex Restaurant Corporation, Massage Envy, Food4Less Grocers, Burke Williams, Bank of America, and many others.
» Why Fremont College?
Ten reasons why you should attend Fremont College. Find out what sets our school apart from other schools.
» Fremont College Reviews
Watch real videos of Fremont College graduates offering testimonials about their experience at Fremont College.
» Virtual Tour
Take a video tour of Fremont College. Find out what a typical day is like for our students.
» Locations
Fremont College has two conveniently-located campuses in Los Angeles County. Learn more about our Los Angeles college campus and Cerritos college campus.
» The Fremont Experience
Get a glimpse of the people and activities that make Fremont College one-of-a-kind.
Academics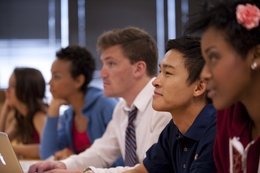 Degree programs at Fremont College are program-specific and skill-oriented, preparing you for a rewarding career in a short amount of time. We work with industry experts to design coursework that will provide you with the skills and knowledge you need to compete in today's demanding workforce.
» Degree Programs
Learn about degree programs offered at Fremont College. We offer degree programs to fit a wide variety of interests, including degrees in Multimedia Design, Business Leadership, ABA approved Paralegal programs, Healthcare Management, and Sports and Rehabilitation Therapy.
» Course Descriptions
View the course description for each Fremont College course listed by degree program.
» GED Exam Preparation
Enroll in affordable GED exam preparation courses offered by Fremont College. Earn your GED and then enroll in one of our degree programs.
» Accreditation
Fremont College is accredited by the Accrediting Commission of Career Schools and Colleges (ACCSC). In addition, Fremont College's Paralegal Studies Program is one of only 28 ABA-approved Paralegal schools in California.
Admissions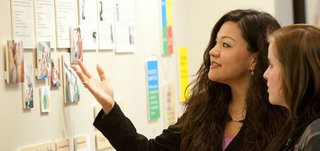 At Fremont College, our focus is on helping you realize your dreams. We'll help you discover your purpose and develop your career from your very first meeting with an admissions representative.
» Admissions
Get information about the admissions process at Fremont College. Find out what to expect during your informational meeting with an admissions representative.
» Admission Requirements
Learn about admissions requirements at Fremont College.
» High School Students
Find out how Fremont College helps high school students start preparing for their future by assisting them with choosing a career path and making it possible for them to earn a degree in an in-demand field in a short amount of time.
» Working Adults
Discover why so many working adults choose Fremont College. From flexible scheduling to accelerated degree programs, Fremont College offers a convenient way for working adults to earn a degree without making too many sacrifices.
» Download Catalog
Download the Fremont College catalog that provides all of the information you need about our degree programs, admissions requirements, policies, academic calendar, and more.
» Fact Sheet
View Fremont College program employment statistics.
Financial Aid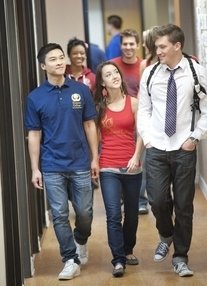 The majority of our students receive some type of financial aid. We believe that money should never stand in the way of someone getting an education which is the reason why we will work with you every step of the way to help you obtain the money you need to pay for school.
If you have the motivation, we have the resources.
» Financial Aid
Learn about the types of financial aid that are available to prospective students. Explore financial aid options, including grants and loans.
» Cost of Attendance
Find out the approximate cost of attending Fremont College with our Net Price Calculator.
Ready to enroll at Fremont College? Fill out an application to get started with the enrollment process. We're here to help every step of the way!
Apply Now!