Sports Therapy Careers
Fremont College's Sports Therapy Careers resources features articles about career and educational paths within the Sports Therapy industry. These sports therapy articles provide valuable insight for those who are considering a sports therapist career. Written and reviewed by Sports Therapy faculty and staff at Fremont College, you will find relevant information about careers and educational paths in the Sports Therapy field.
If you are considering a career in the wellness field, please start by reviewing our Sports Therapy degree program.
A Quick Overview of Jobs in Sports Massage Therapy
If you're searching for a rewarding career in sport therapy and massage you can rest assured that there are a number of possible career options after graduating from college. A college education in physical therapy, sport therapy, and massage therapy are all good choices for those looking to work in this in-demand field. After receiving training and earning your degree you can apply for entry level jobs to become a sports and rehabilitation therapist.
Learn more.
After earning your Sports & Rehabilitation Therapy degree, some of the positions you might consider working in can include:
Sports Massage Therapist
Rehabilitation Therapist
Medical Massage Therapist
Special Event Massage Therapist
Spa Massage Therapist
If you're currently looking for more information about a degree in Sports Therapy and Massage you may contact one of our helpful admissions representatives who can provide you with additional details free of charge. Simply fill out the form here to learn more.
Sports Therapy Resources
Sports Therapist vs. Physical Therapist
---
How to Become a Sports and Rehabilitation Therapist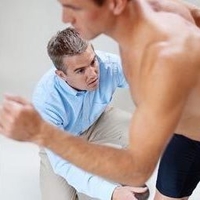 So you don't throw a 100-mile an hour fastball and you can't dunk like Lebron James. That doesn't mean you can't land a dream job on a professional sports team. Aside from the roster of athletes all professional sports teams possess, most also have a very large support staff. There are many career opportunities on a professional sports team, from sales and accounting to public relations and marketing. However, there are few jobs that put you in the mix with the athletes and get you close to the action.
» Read more
Tips on Getting Your Dream Sports Massage Job
---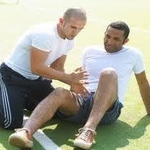 You love sports, working with athletes, helping people, and learning how the human body works. Maybe you've already realized your dream of becoming a sports massage therapist and are wondering how to snag your dream job in the field. Below are some tips for marketing yourself and starting your dream career as a sports massage therapist.
» Read more
Sports Therapists: Helping Athletes Perform at Their Best
---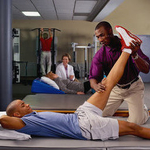 If you are passionate about sports and enjoy helping people, sports therapy might be the career for you. Sports Therapists work with professional and amateur athletes to prevent and treat injuries, and to help athletes reach peak performance. If you're considering becoming a Sports Therapist, you probably already know that sports therapy is a highly rewarding and challenging career.
» Read more
10 Reasons to Become a Massage Therapist
---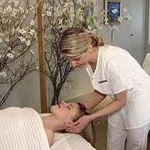 If you are considering becoming a massage therapist, you probably already know that there are many benefits of a massage therapy career. Learn more about the massage therapy field and find out what makes this career so rewarding with these 10 reasons to become a massage therapist.
» Read more
---
Customers for Life: Keep Your Massage Clients Coming Back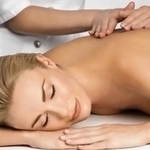 Massage clients have numerous spas and massage therapists from which to choose. Most have very high expectations of the massage service they receive and if they don't get exactly what they want, they move on to another therapist. As a massage therapist, keeping your clients coming back is key to the success of your business.
» Read more

How to Become a Successful Massage Therapist
How To Become a Certified Massage Therapist
---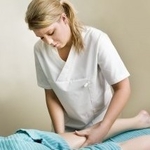 Many massage therapy practices have been closing down, and many massage therapy graduates have not been able to find a job due to hard economic times. A recent poll came out, shedding light on this situation claiming that 64% of those who were losing clientele have gained them back. How is this possible if times are still tough? What are massage therapist doing differently or not doing?
» Read more
How to Put Your Massage Clients at Ease
---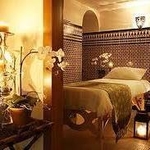 A massage is meant to be a relaxing experience – a time to alleviate tension, pressure and toxins building up in our bodies. Knowing how to handle and avoid uncomfortable situations with massage clients can help you keep them coming back. These tips can help you and your clients understand some of the common things everyone may be thinking of before, during and after a massage, but are too afraid to ask.
» Read more
---
Modalities & Techniques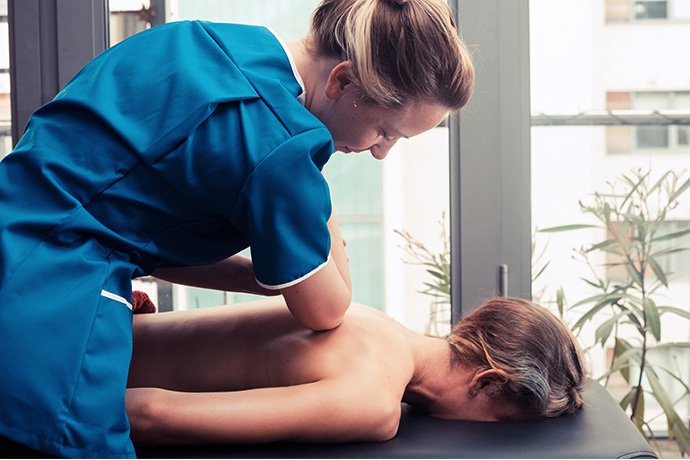 If you're looking for information on specific massage modalities and techniques you are in luck. We have a number of articles and video that might give general information about a particular type so treatment, or could go into more detail for the more advanced reader. If you are looking for information on something specific that you don't see, or would rather talk to someone about your career options in one of these exciting fields, give us a call or fill out our contact form. One of our friendly admissions coaches will be happy to provide you with additional information and answer any question you might have.
If you see what you're looking for in the below list, simply click one on the link to learn more.
Massage Techniques
Swedish Massage Techniques
Plantar Fasciitis Treatment
Reflexology
Deep Tissue Massage
Cranial Sacral Therapy
Hot Stone Massage
Trigger Point Therapy
---
Possible Career Options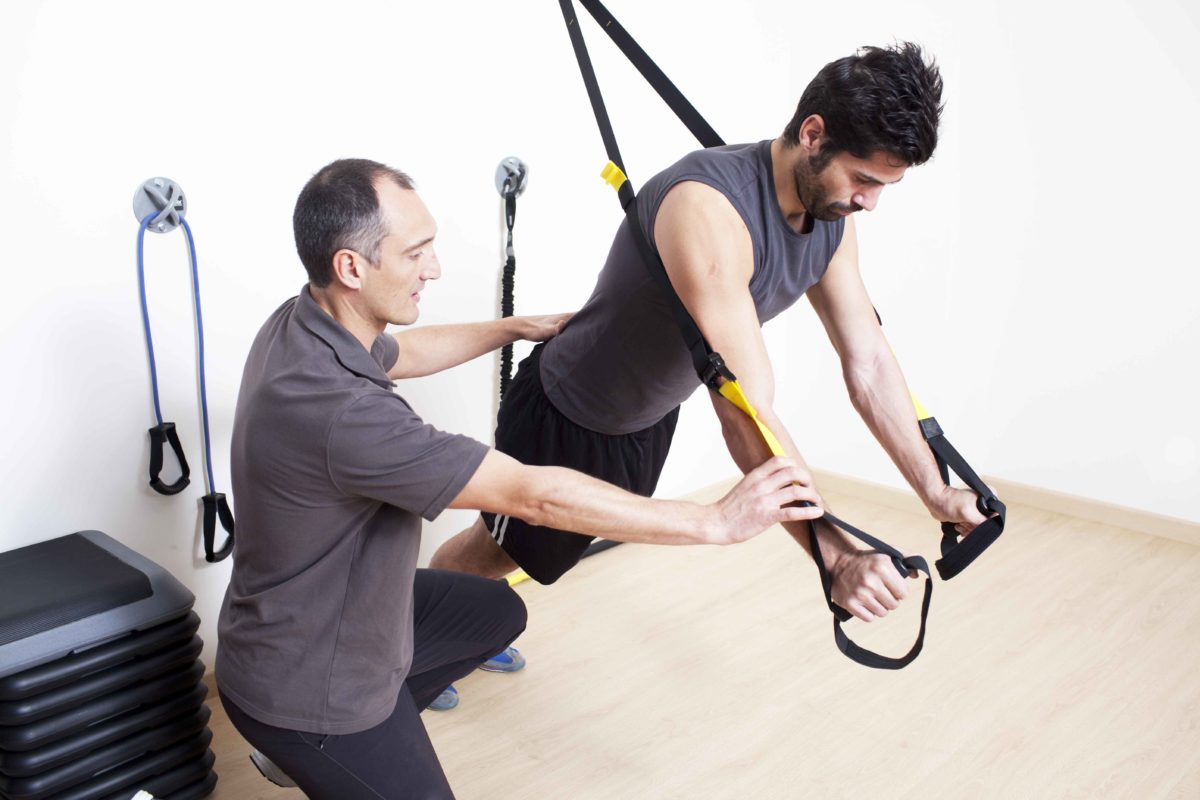 Are you searching for career options in the wellness field? Browse some of the many different career options below to figure out which one you feel is a good fit. If you need help getting stared, contact Fremont College and ask for an admissions coach to get guidence on program details and how you can enroll.
Medical Massage Therapist
Rehabilitation Therapist
Health Club Trainer
Physical Therapist Aide
Team Sports Therapist
Rehabilitation Center Manager
Talk To An Admissions Career Mentor At No Cost To You »