Team Sports Therapist Job Description
What Do Team Sports Therapists Do? Job Duties of a Team Sports Therapist
A Team Sports Therapist is someone who does rehabilitation therapy work for sports teams. Their jobs are usually related to prevention of an injury and rehabilitation therapy after an injury occurs. Team Sports Therapists are also responsible for helping doctors and physical therapists determine when athletes are ready to return to competition during the recovery process, as well as helping those athletes avoid aggravating an existing injury.
Learn more about our PT program.
Team Sports Therapist Career Options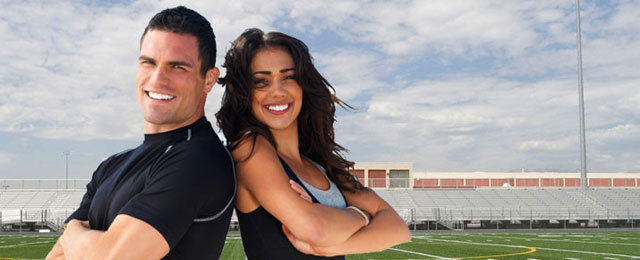 Many Team Sports Therapists are self-employed. Those who are not often work in sports injury clinics with professional and amateur sports teams and clubs or health and fitness clubs. The Team Sports Therapist salary varies based on experience.
If a Team Sports Therapist job appeals to you, get the training you need to pursue a career in Team Sports Therapy at Fremont College. You can earn an associate of science degree in Team Sports Therapy in just 15 months. Receive hands-on training and obtain the skills you need to prepare for a rewarding Team Sports Therapist career. Enroll in our Sports and Rehabilitation Therapy degree program today!