Graduate Support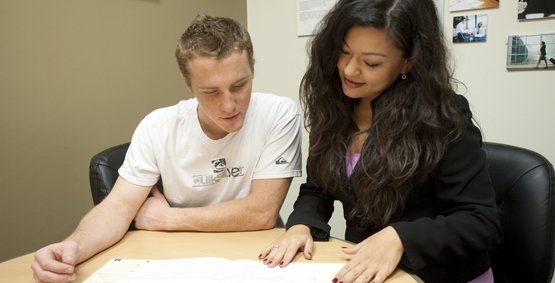 Preparing you for the demands of today's workforce.
Your Career Development team is here to support you while you are in school-and after graduating. We assist you with submitting certification applications and studying for licensure. If your interviewing skills are a little rusty, you can schedule an appointment for a mock interview. Need some help with reaching out to potential employers or internships? Let us help you with networking and interview scheduling.  Below is a list of ways we help our students prepare for and find the career they have always dreamed of.
Resources and Networking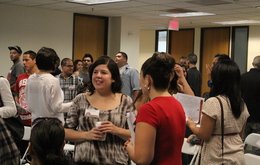 Fremont College has numerous events that provide opportunities to network. Some of the events we offer include advising sessions and workshops designed to help graduates perform best and improve their quality of life. From workshops on how to make a good impression during an interview to workshops on managing stress, we strive to help our students become knowledgeable, well-rounded, professional adults. Join us on Facebook to be informed of upcoming events and workshops available to students and alumni.
Internships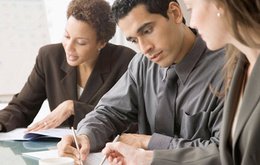 Since our focus is on providing real-life work experience, we believe that students learn better when they receive hands-on training via internships. We have teamed up with well-known companies to ensure that you receive the training and experience you need before graduating. An internship can enhance your academic experience, increase your understanding of a chosen field, expand your network and provide you with a new perspective beyond the classroom. Internships can also help improve communication skills, leadership ability, and teamwork skills. We strive to ensure that our students are fully-trained and prepared for the demands of today's workforce upon graduation, and an internship is one way we do this.
Find a Job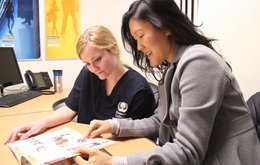 Once you graduate, we will help you find a job in your field. We have a Career Development team who will assist you with finding potential employers and help you prepare for your interview. We are experts at connecting our graduates with great companies and are here to assist you every step of the way during your career search.
We assist graduates with the following:
Resume preparation
Cover letter writing
Professional networking
Interviewing techniques
Mock interview practice
21st-Century job searching techniques
* Job placement assistance is provided, however, Fremont College does not and cannot promise or guarantee employment or level of income or wage rate to any student or graduate.
Employer Network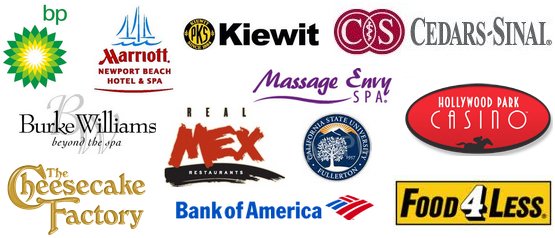 Fremont College works with dozens of reputable companies to help students find employment as soon as they graduate. The skills our students learn while at Fremont College have helped them get jobs at companies such as British Petroleum, Massage Envy, Real Mex Restaurant Corporation, State of California Board of Education, and many other well-known organizations. We assist students on their career path from their very first day at Fremont College by offering assessments that determine the best career path based on their personality and interests, and work with them during their time here to prepare them for the career they have always dreamed of.
All graduates are invited back to the campus to take part in our Career Fairs. Some of our past Career Fair featured employers from a variety of industries-all looking to interview and hire Fremont students on the spot. Among these employers were:
Massage Envy
The Salvation Army-Haven
BDS Marketing
StaffMark
Affinity24
Hilton Irvine
DuBunné Spa Club & Massage Centre
Los Angeles County District Attorney
Kia Depot
Revmed Clinics
Los Angeles Paralegal Association
New York Life
AppleOne Employment Agency
Hart Employment
OfficeTeam/Robert Half Legal
Top Jobs USA
Lee, Hong, Degerman, Kang & Waimey
SolarCity
Alumni Services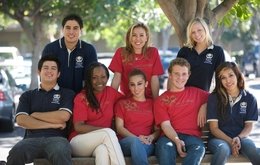 Your relationship with us doesn't end at graduation. We maintain close ties with our alumni even after they enter the workforce. The Fremont College Alumni Association has a dedicated staff whose mission is to build and maintain strong relations with alumni. We provide continued job search assistance and welcome alumni back for social and networking events. The Alumni Association also hosts special events such as the Alumni Reunion where graduates can get reacquainted and network with former class members. Graduates are also welcome to visit the campus for access to the computer lab and library.
For Employers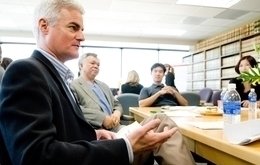 We are always looking for new employers to partner with. If you are a business owner and want to employ our talented, highly-skilled graduates in an internship, temporary or permanent position within your company, simply contact us to learn more about how we match trained workers with great companies. If you're an employer who has an internship or job opening you would like to make available to our highly-skilled and talented students, email alumni@fremont.edu.