A CULTURE OF CARE
Part of Fremont's Culture of Care involves ensuring students have someone to turn to should they have a question or concern about any aspect of their education. Each student has a team of 5-Star Advisors who will support and mentor them during their studies at Fremont College. Students are assigned five advisers – one for each area of education, including:
Admissions Associate
Financial Aid Officer
Academic Dean
Student Affairs Officer
Career Planning Specialist
The Five-Star Advisor is a go-to person for questions and issues throughout a student's studies at Fremont. Students can still meet with other advisors based on availability, however, we want to ensure students have a point person to communicate with at all times.
Students receive a sticker that is attached to the back of their Fremont badge that lists the names of their advisors for quick reference. They can email their 5-Star Advisors at any time and set aside some time to get to know them better.
ADMISSIONS ASSOCIATE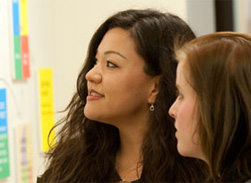 Your Admissions Associate will be available to answer any questions pertaining to the admissions process and help you adjust as a new student.
Admissions associates assist with the following:
Questions regarding the admissions process
Getting acquainted with the school as a new student
Discussing the next step in your education if you decide to pursue additional schooling through Fremont College
Questions about our bachelor's degree completion program
FINANCIAL AID OFFICER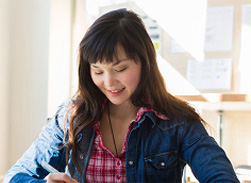 Your Financial Aid Officer will assist you with the financial aid process and help you get the money you need to pay for school (for those who qualify).
Financial Aid Officers assist with the following:
Applying for student aid
Questions about FAFSA documents
Questions about existing student loans, grants, payment plans, etc.
ACADEMIC DEAN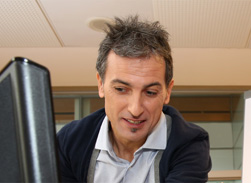 Your Academic Dean will be your go-to person when you have questions or concerns regarding a specific class or your degree program.
Academic Dean assist with the following:
General questions about your degree program
Questions / concerns regarding a particular class
Discussing academic progress
Creating an academic plan to achieve your educational goals
STUDENT AFFAIRS OFFICER
Your Student Affairs Officer will answer questions regarding student events and activities.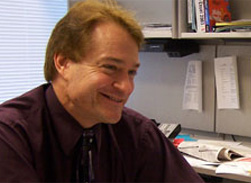 Student Affairs Officers assist with the following:
Questions about student events and activities
Suggestions for student events
Questions about the Student Ambassador program
General questions about classes and / or degree program
CAREER PLANNING SPECIALIST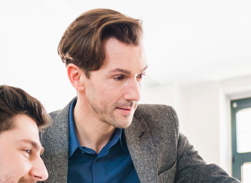 Your Career Planning Specialist will help you prepare for the workforce and obtain a job after graduation.
Career Planning Specialists assist with the following:
Questions regarding workshops and other career preparation events
Obtaining an internship while in school to acquire necessary work experience
Obtaining a job after graduation (in no way does Fremont College promise or guarantee employment or level of income/wages).
For students who are still deciding which program is best you can view some of the many program options offered below.