Hot Stone Massage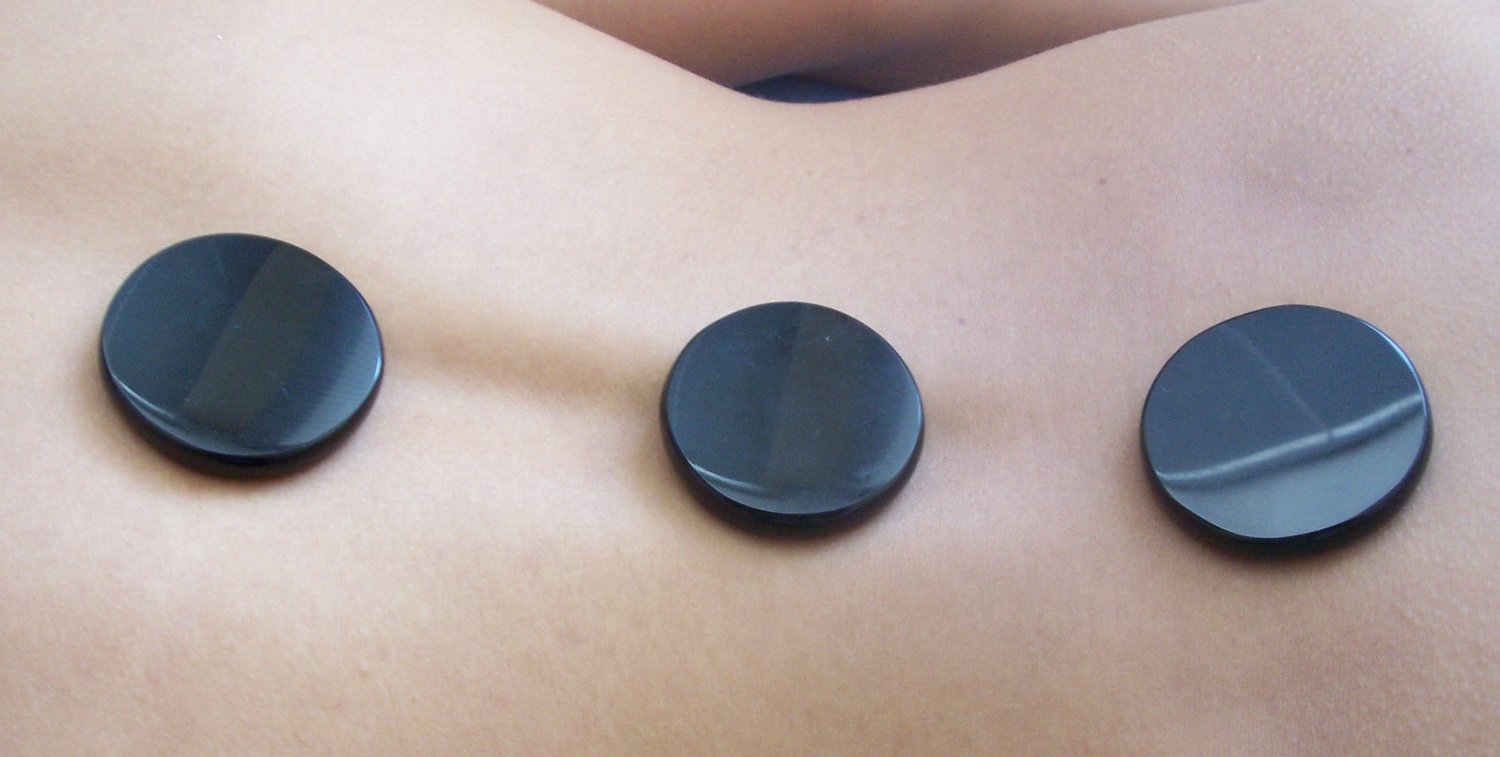 Massage therapy can be an amazing experience. Whether you are looking for a way to relax at the end of a long week, hoping to help an injury recover a little more quickly or trying to find spiritual balance in your busy life, taking time to treat yourself to a massage can be very beneficial. There are a wide variety of massages to pick from, ranging from Swedish massages meant to relax you and ease your muscles, to sports massages that are designed to ease athletic discomfort and speed up the recovery process.  There might be different health benefits associated with different types of therapy techniques, which is why you will want to consult with a knowledgeable therapist who has the proper experience and education from an accredited school.
Basics of Hot Rocks for Massage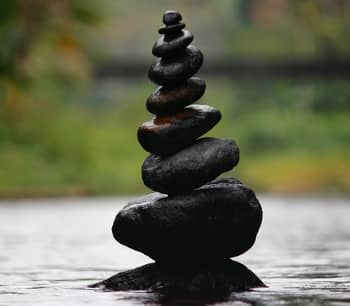 A popular form of massage therapy is Hot Stone Massage. Unlike traditional massages that utilize a massage therapist's hands and tools such as tennis balls and foam rollers, hot stone massages utilize Basalt river rocks to apply heat to specific areas of tissue and act as an extension of the therapist's hands. Basalt rocks are preferred for their smoothness and their ability to retain heat.
Hot stone massages originated from Native American practices where stones were warmed on an open fire and applied to aching muscles to ease the pain. The modern version of the hot stone massage, however, was created by Mary Nelson, who trademarked her massage technique as LaStone Therapy. According to Anitra Brown with TripSavvy.com, though several spas will offer their own version of hot stone massages, the technique is one that should only be practiced by individuals who are trained and certified in the practice. If it is your first time trying hot stone massage therapy, Brown advises that you seek out a LaStone massage therapist as you will know for certain that they are trained and certified in the LaStone technique.
Let's go over what someone can expect during a hot stone massage!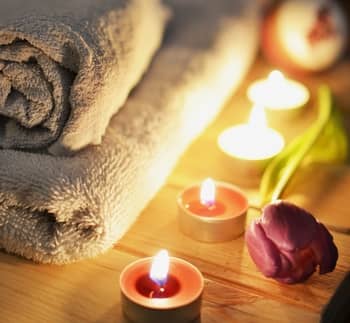 Before the massage begins, the stones will be cleaned and warmed in 120-150 degree water. The localized heat and weight of the rocks allow for improved blood circulation and an easing of tense muscles that allow for deeper muscle layers to be reached. Your therapist will start out the treatment by warming up your muscles with a traditional Swedish massage. Once your muscles are loosened, the massage therapist will begin to add the hot stones. While some therapists will place the stones on your body based on anatomy, others believe that different placements allow for better energy flow and will place stones according to energy points. Either way, stones will usually be placed along your spine, stomach, arms, legs, and palms. Larger stones will normally be placed on larger muscles while the smaller stones are reserved for smaller tissues. After the stones are added, your massage therapist will use the stones as extensions of his or her hands and use them to apply pressure to your muscles. As the stones cool, the therapist will replace them.
Due to the heat of the stones, there should always be a sheet or towel between the stone and your skin. If the stone is too hot or the pressure too intense, do not hesitate to let your therapist know, they will happily adjust to your preferences. If you are not comfortable with hot stones, lava shells and steamed towels are excellent alternatives if you still wish to incorporate heat into your massage.
Looking For A Career in Massage Therapy? Get Connected with A Mentor Today!
[contact-form-7 id="31766″ title="Be a better person of your self form" html_class="gray-form"]
Hot Stone Massage Benefits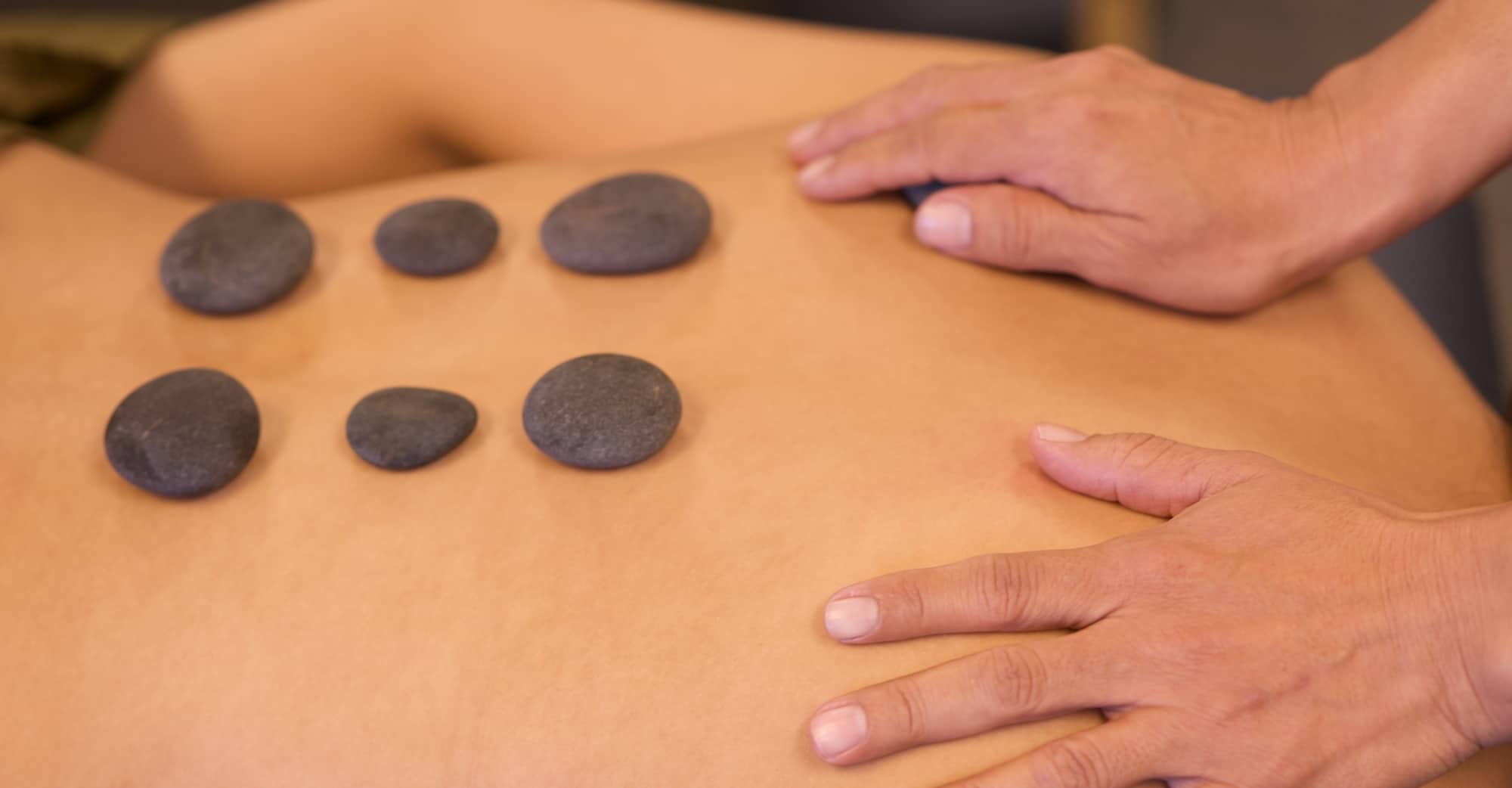 Though the benefits of hot stone massages have not been researched extensively, it is generally accepted to be a valuable treatment for individuals with anxiety, back pain, depression, insomnia, and osteoarthritis. According to massageenvy.com, hot stone therapy can also reduce pain and muscle spasms, chronic stress and muscle tension. This technique, like sports massage, can increase flexibility and allow for easier mobility. It has also been known to relieve pain and tension created by contracted muscles. The heat from the stones not only causes muscles to relax which allows for deeper tissue access but also expands blood vessels which results in better blood flow. This massage technique is best used on individuals who run a little chilly and those who prefer a lighter touch during a massage. Because the stone's heat relaxes the muscles so easily, therapists can use a lighter touch while still reaching deeper tissues, making this an ideal treatment for the more sensitive client.
Although the benefits from hot stone massages can be excellent and numerous, you should first consult with your healthcare provider before booking an appointment. There are a number of before and after hot stone massage examples, online that might suggest this as a good option for some.  If you have a history of medical conditions like high blood pressure, diabetes, heart disease, epilepsy and more, a discussion with your doctor before getting a hot stone massage would be in your best interests.
A Rewarding & Relaxing Experience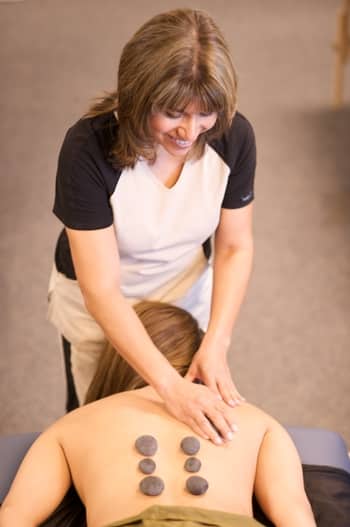 The hot stone massage is not known for being a painful experience, many clients find the treatment to be rewarding and relaxing. However, as we discussed above, some massage therapists are not comfortable with the treatment and find the stones difficult to handle. If you are planning on giving this technique a try during your next massage appointment, make sure that the spa you attend and the therapist you make an appointment with is certified and trained in the hot stone technique. It is a delicate treatment and should only be practiced by those with a thorough understanding of what they are doing. A hot stone massage can usually last about an hour to an hour and a half and can cost $125-$150 or more.
Before booking any kind of appointment for a hot stone massage, make sure you research your therapist, the spa and meet with your doctor to ensure you are in good enough health to undergo the treatment.
Massage therapy can be rewarding for both clients and practitioners. If you are looking for a way to calm your mind and relax your body, look into the various massages spas can offer you. If you find massage to be interesting and enjoy helping others find peace in themselves, perhaps look into the possibilities that a career in the massage therapy field could offer you.
Learn How To Give a Hot Stone Massage
At Fremont University, we offer a number of different sports medicine programs.  If you are interested in massage therapy, physical therapy aide & massage, sports therapy & massage, or sports & rehabilitation therapy you might benefit by scheduling a free tour of our campus.
If you're interested in being someone that people come to in order to relax and relieve pain, contact Fremont University to learn about our many programs and see what we can do for you!
*In no way does Fremont University promise or guarantee employment or level of income/wages.