What is Deep Tissue Massage?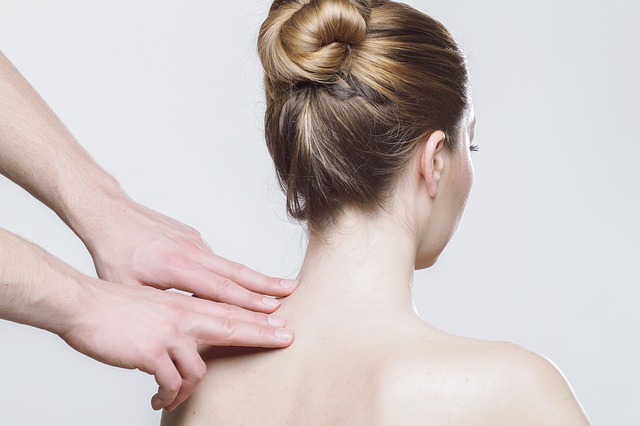 When you think of a massage, you probably think of soothing music, a gentle brush of hands softly kneading the stress from your shoulders, maybe even of a loved one offering to rub your back after a long day at work. While some massages can be soothing, and rely on gentle touches to work out a client's stress or anxiety, there are other massages that have a little more grit to them. For example, the Deep Tissue massage, which is very similar in style to the Swedish massage, utilizes some of the same techniques as its much gentler cousin; Deep Tissue massages, however, are designed to focus on the deeper layers of muscle tissues and fascia, the protective layer that surrounds muscles and joints. Working out these harder to reach muscles will require more pressure, making the Deep Tissue massage slightly uncomfortable, gritty and highly effective.
Cathy Wong explains in her article "Deep Tissue Massage: Everything You Need to Know" on verywell.com that while Deep Tissue massages can be slightly uncomfortable, they have been known to reduce stress hormones and heart rate while releasing oxytocin and serotonin, which allow the client to experience a boost in mood and relaxation. Deep Tissue massages are often used to relieve chronic aches and pain, stiff necks, upper back, and lower back pain as well as muscle tightness. Therapists treat such issues by utilizing Deep Tissue massages to break up scar tissue and muscle knots and working out adhesions that might be hindering circulation and limiting movement.
Setting Expectations – What a Patient Should Expect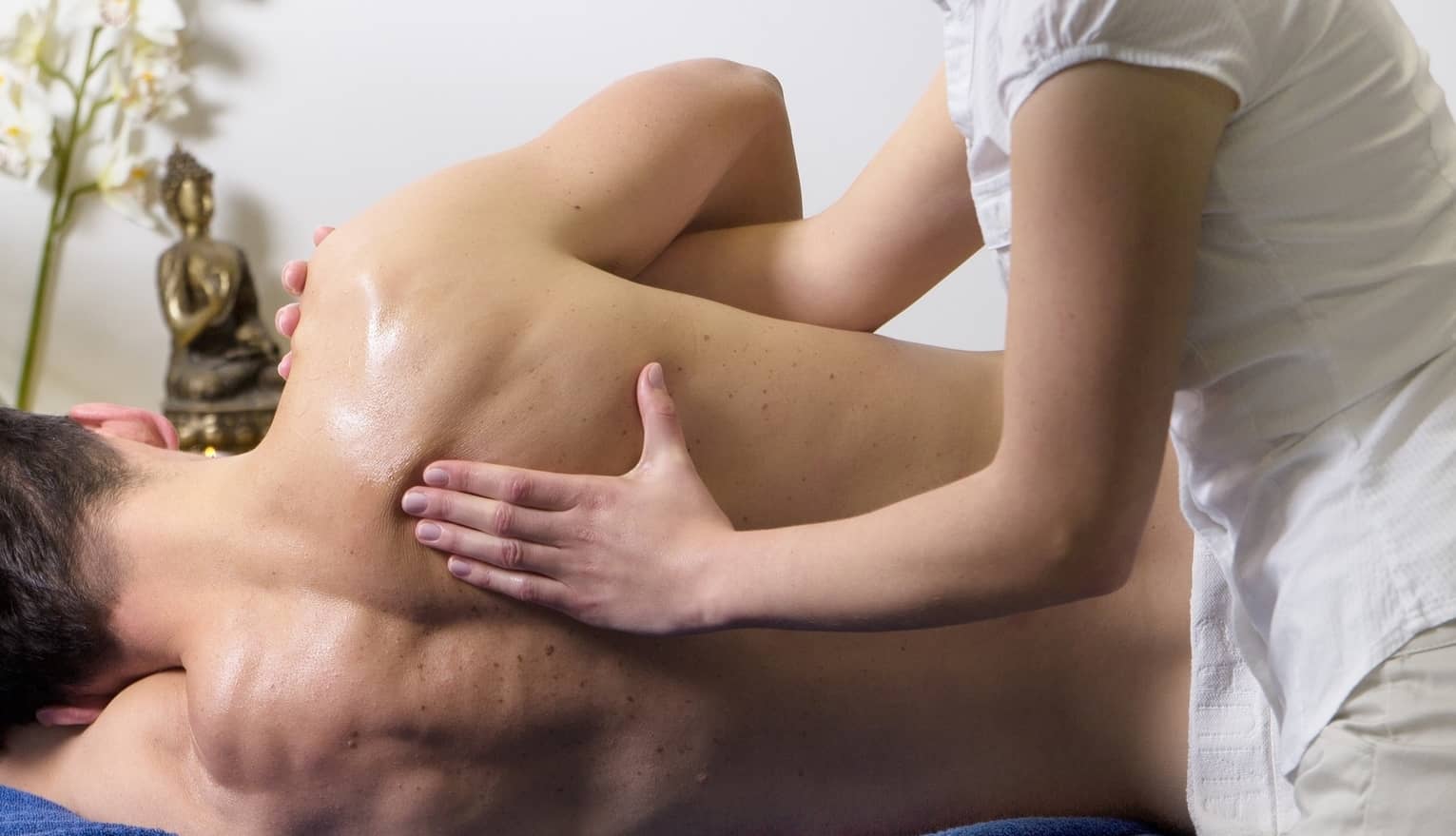 If you are a massage therapist, or sports physical therapist, it might be a good idea to explain what this type of massage will accomplish and what to expect. At first, a Deep Tissue massage might feel like your typical Swedish massage. First, your therapist will warm up and prepare your muscles by applying light pressure to the areas that require attention. Only after your muscles have been sufficiently prepared will your therapist begin applying specific techniques. The most commonly used strokes in Deep Tissue massages are stripping and friction. Stripping usually involves your therapist applying deep and gliding pressure to the length of your muscle fibers with an elbow, forearm, knuckles or thumbs. Friction, on the other hand, applies pressure across the grain of the muscle in order to relieve adhesions and realign the fibers of the tissue.
Deep Tissue Massages For Specific Problem Areas
Deep Tissue massages are designed to focus on a specific problem, usually something along the lines of chronic muscle pain, limited mobility, tennis elbow, etc. Cathy Wong explains that according to Consumer Reports magazine, at least 34,000 people claimed that Deep Tissue massages were more effective in relieving osteoarthritis pain than physical therapy, chiropractic, acupuncture or over-the-counter drugs. It is also especially effective in easing fibromyalgia pain, usually giving clients an improved range of motion immediately following treatment.
[contact-form-7 id="31766″ title="Be a better person of your self form" html_class="gray-form"]
While this massage is designed to help ease the pain, you might experience discomfort during your appointment, especially when your therapist is applying pressure to a problem area. It is best to speak up and let your therapist know if the discomfort becomes painful; even though the Deep Tissue massage is meant to apply more pressure, pain does not mean that the massage is working. You might also experience some soreness and stiffness; this is perfectly normal and should subside within 24 hours. ElementsMassage.com recommends that you drink a lot of water in order to flush out the lactic acid that will have accumulated in the tissues; this may ease some of the soreness. Bruising after your massage may also occur; keep in mind that your therapist was applying more pressure in order to reach your troubled areas, light bruising is normal. Cathy Wong also points out that "case reports have reported venous thromboembolism, spinal accessory neuropathy, hepatic hematoma, and posterior interosseous syndrome after deep tissue massage."
Who Should Avoid Deep Tissue Massages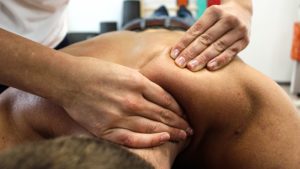 Due to the harsher pressure of this technique, there are certain individuals who should seek pain relief elsewhere. Deep Tissue massages can be dangerous for clients who have blood clots, as the pressure and movements might cause the clots to be dislodged. If you have had blood clots in the past, currently have blood clots or are at risk of forming blood clots, you should consult a doctor before pursuing a Deep Tissue massage. If you are currently recovering from recent surgery, chemotherapy, radiation or are suffering from osteoporosis you too should speak with a doctor before experimenting with Deep Tissue massages. As this is particularly high-pressure massage, you should not allow rashes, wounds, tumors, hernias, etc. to be massaged directly. Expecting mothers should also avoid Deep Tissue massages; instead, ask your doctor about therapists that specialize in pregnancy massage techniques.
Reasonable Expectations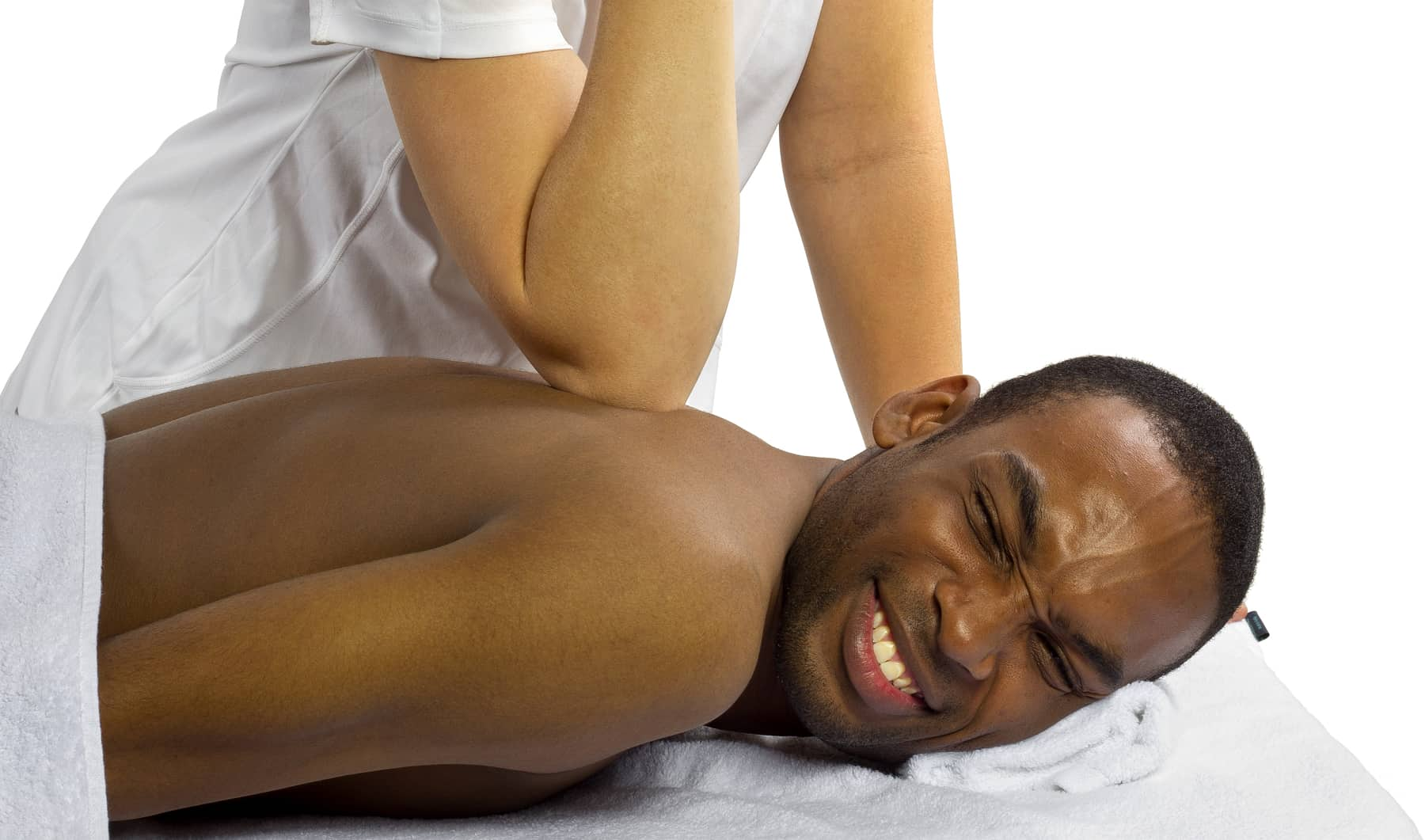 While there are numerous benefits to this branch of massage, elementsmassage.com reminds you that it is important to keep your expectations for the treatment reasonable. While Deep Tissue massages use more pressure to reach deeper muscle tissues and often yield immediately noticeable results, asking your therapist to apply more pressure and gritting your way through pain will do more damage than good. If you are in pain, your muscles will begin to contract, making the therapist's efforts moot. Applying more pressure will not speed up the process. Like any treatment, Deep Tissue massages need time to be effective. Keep in mind that the injury or muscle tension that you are hoping to get resolved has had a great deal of time to form; it will take time to undo the damage. Like any treatment, often the therapy will not be enough; including other changes to your lifestyle, such as exercise, relaxation techniques or working on posture in addition to your massage appointments will help move the process along and help you see faster and longer lasting results.
If you feel that you would benefit from experiencing a Deep Tissue massage, do some research into local spas around you that offer the treatment. Make sure that your therapist is certified and has been trained in this technique. As always, check with your doctor before giving this massage a try. Be sure to share your concerns with your therapist, go into detail as to what has brought you in to seek the treatment and do not be afraid to speak up if the pressure becomes too uncomfortable. Remember, more pain does not mean the massage is working.
Traits of Good Massage Therapists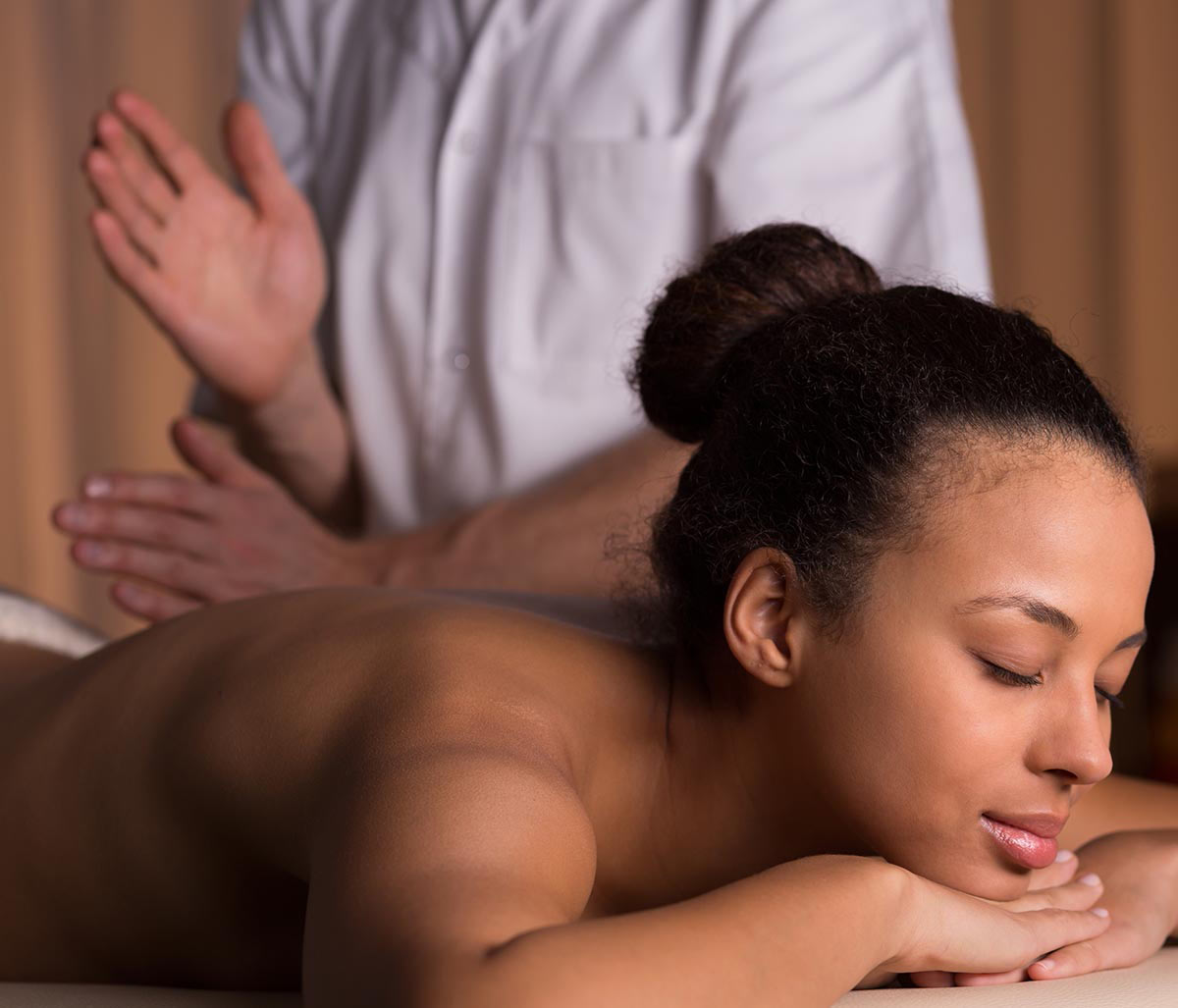 If you are considering a career in massage therapy, it is important that you have an understanding of some of the traits good therapists frequently exhibit, which helps them succeed in this field. Here are some of the qualities or key traits that enable massage therapists to become successful and sought after:
Superior communication skills: Massage therapy is not just about using your massage skills to improve a client's physical condition. As a therapist, you must be able to clearly and effectively communicate with them to make sure you are being receptive to their needs and creating a comfortable environment for them. Massage therapy appointments should begin with a consultation that discusses what the client expects from you and what you can help provide. It is important that you discuss any health issues clients might have or if they are experiencing pain or discomfort in any part of their body. This will help determine the types of massage techniques you can use during the session.
It is also crucial that you continue the communication throughout the session, when and where appropriate. While you want to make this a relaxing session and not talk too much, it is also important that you get feedback from the client about how he or she is feeling. Is the pressure right? Should you be focusing on a different body part? Do they feel comfortable with the room temperature? Are they happy with your selection of music? Essentially, the quality of your communication with your client could help transform his or her experience during the massage session.
Strength and stamina: There is no question that massage therapists must have a great deal of physical strength and endurance to perform their jobs every day. It takes a significant amount of arm and shoulder strength to perform various massage techniques especially when you have to do it all day with consistency. This is especially true for those who perform deep tissue massage or Swedish massage. Most sessions run an hour long. So, if you see at least six clients a day, it is crucial that you maintain your strength, focus, and attention to detail.
Decision-making skills: Your clients might not exactly know what they want from a session. They may not know what technique they want to be performed or might not be aware of the location of their pain. Professional massage therapists should help their clients by helping determine what massage will help improve their physical condition. This is where your training comes in. Good decision-making skills can come in handy when determining the best type of therapy for a client.
Empathy: Most people opt for massage therapy because they are in pain or because they are stressed out and need to calm down. As a massage therapist, it is imperative that you are empathetic to the needs of your clients, regardless of your day is going. If you appear or feel anxious or stressed, you are not going to be able to make your client feel calm and relaxed. Create trust with your patients by being personable and communicating effectively. Be receptive to their needs.
Time management: You need to schedule your day properly. You should not make the client feel rushed. At the same time, you need to manage the time efficiently so your next client is not kept waiting.
How To Become a Massage Therapist or Sports Physical Therapist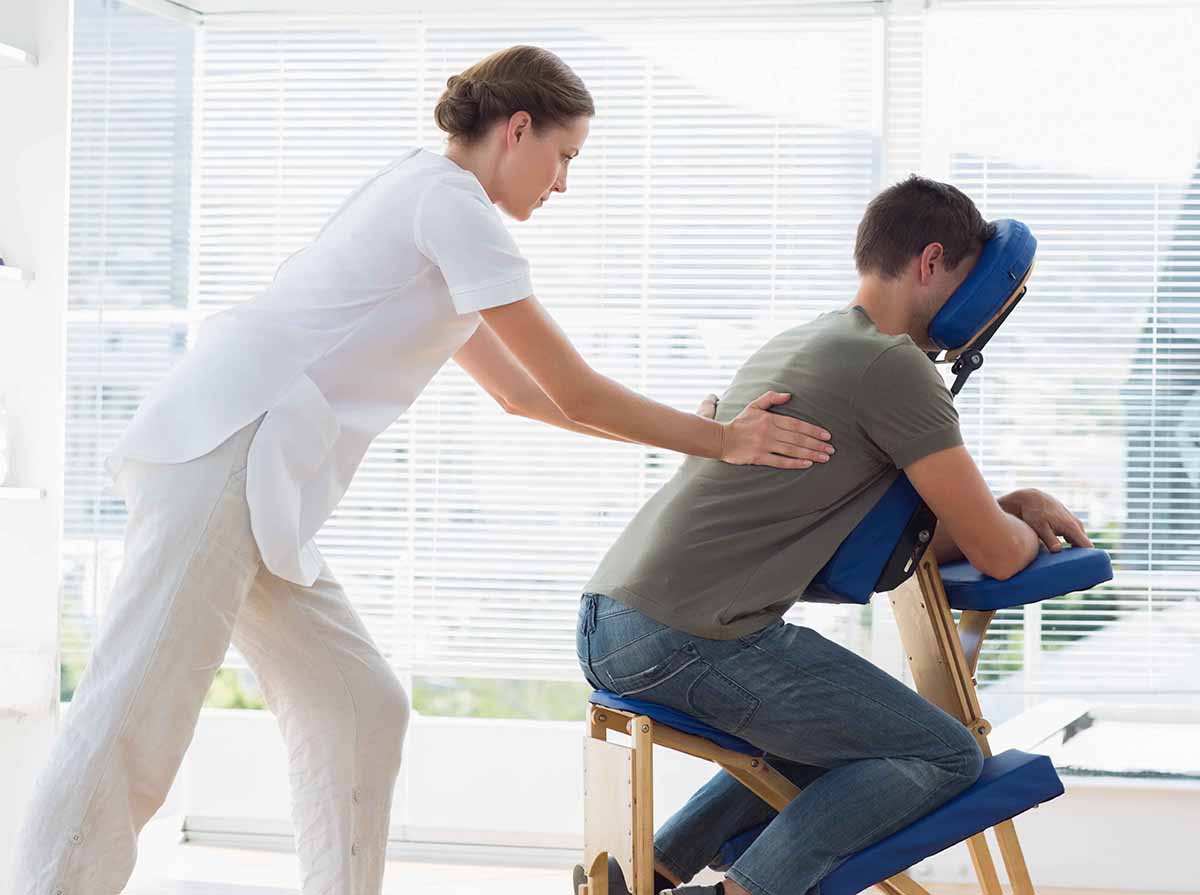 Deep Tissue massages are among the most effective forms of massage therapy available to clients. If you are interested in furthering your massage therapy education or pursuing a career in wellness, it is important to have this technique firmly under your belt. Fremont University offers an extensive program in massage therapy, sports therapy education and physical therapy education. Take a look at our programs page for a more detailed description of the courses and degrees we offer!


*In no way does Fremont University promise or guarantee employment or level of income/wages. Before practicing any modalities or techniques, check with your state's massage therapy regulatory authority to ensure they are within the state's defined scope and standards of practice for massage therapy.