Massage Therapy Styles & Techniques
Introduction: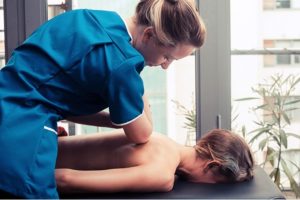 Have you ever been told that you've got a gentle touch, magic hands, a soothing presence? Let me tell you a secret: you can turn that into a career! If you're like many others who have asked how to become a massage therapist you need to read this entire article. Massage therapy can be a wonderfully relaxing and effective form of rehabilitation, as well as a rewarding career. Massage is used to treat injuries, reduce stress, relieve pain and even correct posture! There are many massage techniques and styles that you should familiarize yourself with if you are looking to study massage therapy. If you are aspiring to become a massage therapist, you will need to learn a little bit about the different techniques and strokes therapists use on a daily basis.
Get ready to jot down a number of massage tips throughout the course of this article. Here are some of the basic techniques, strokes and massage styles that you can easily learn about!
Swedish Massage:
According to care2.com, there are a few basic massage techniques that masseuses will utilize. While some should be left to the professionals, other techniques are easier to learn by a novice masseuse. One such technique is the Swedish Massage.
[contact-form-7 id="31766″ title="Be a better person of your self form" html_class="gray-form"]
A Swedish massage will combine the 5 basic strokes that all masseuses utilize. For this treatment, therapists will use the effleurage stroke, which requires simple stroking of the tender muscles, and the petrissage stroke which lightly grabs and lifts muscles to ease out tension and pain. When applying these massage techniques friction also comes into play. Therapists will usually use their thumbs and fingers to work circles into the deeper tissues to work out aches and pain. The tapotement stroke beats and taps various muscles to relieve tension while vibration strokes shake the afflicted area rapidly for a few seconds to help ease some of the pain. The Swedish massage is one of the easiest techniques, and likely the best, to start out your massage education with. The strokes are simple but effective for releasing tension in muscles and relieving your client's pain.
Deep Tissue Massage: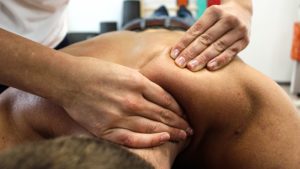 The Deep Tissue massage is probably a technique better left to a masseuse who has some experience under their belt and is more familiar with the different muscles than a beginning therapist would be. Deep Tissue massages focus more on the deeper layers of muscles. For this technique, more direct pressure and friction strokes are necessary to effectively release stress on the muscles. This technique is utilized for issues with the deeper layers of muscles, requiring more pressure and more understanding of the Myology-the study of muscles. This type of massage is best used on athletes and individuals undergoing physical therapy for a specific injury. According to lifehacker.com, it also helps reduce discomfort in trigger points-areas of injury that cause pain and discomfort to manifest in other areas of the body.
Neuromuscular Massage:
A Neuromuscular massage is a form of Deep Tissue massage. While a Deep Tissue focuses on the deeper, harder to reach muscles, the Neuromuscular focuses on individual muscles. This technique focuses on increasing blood flow and reducing pain and pressure caused by injuries. This massage helps relieve trigger points by focusing on specific areas of sensitivity and working to ease the discomfort.
Sports Massage: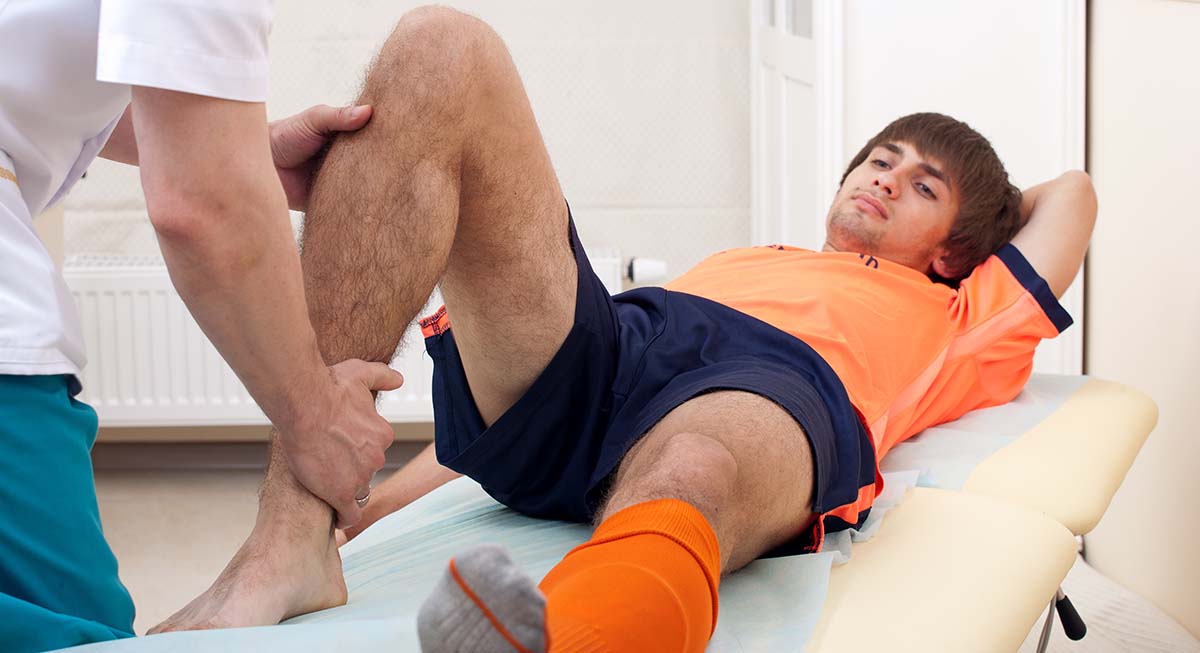 As you might guess, a Sports Massage is designed to help athletes relieve pain, treat injuries and warm up before events. This technique can be adapted to the athlete's needs; based on their injury or their sport the masseuse will decide which strokes would best aid the athlete in warming up, cooling down and easing discomfort. Sports massage can be used to prevent and treat injuries by combining techniques like Shiatsu and Swedish massages to ensure the athlete's muscles are properly stretched before an event and can make a quick and successful recovery if injured. These massages are utilized to warm up the muscles, improve circulation and even energize the athlete. They are also used post-event to remove waste from the body and help speed up recovery.
[contact-form-7 id="31766″ title="Be a better person of your self form" html_class="gray-form"]
Rolfing:
Rolfing, along with Hellerwork and Aston-Pattering, works to help a client improve posture and re-educate their body on what correct posture is. These techniques work on realigning the body by working with the connective tissues that surround the muscles. These techniques work best as a series of sessions with a therapist that will allow a client to continuously work on their posture and realigning their muscles.
Feldenkrais and Trager: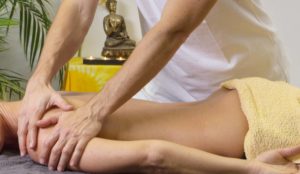 These two techniques focus on improving the mobility of the body. Much like sports massage, they focus on the individuality of the client to isolate the client's different limitations and injuries and recommend the best treatment. Feldenkrais focuses on a client's ideal pattern of movement that will allow for an expanded range of motion; this style of massage works best on stroke and accident survivors who have a limited range of motion. The Trager technique uses rocking massage and gentle shaking strokes, different from those of the Swedish massage, to help the client release harmful holding patterns. "Holding patterns" refers to the way you might compensate for an injury to one shoulder by carrying it lower than the other or adjusting your walk to ease the discomfort of an old injury to your knee. The idea behind the Trager massage is to allow clients to become aware of their bodies, how they move and allow them to break those patterns.
Shiatsu Massage:
The Shiatsu massage combines stretches with finger pressure and applies these strokes to different pressure points. The goal of this technique is to correct energy imbalances, sooth overactive sympathetic nervous systems and even improve circulation. The Shiatsu is a massage best used for rejuvenation rather than injury recovery. This technique allows clients to ease stress and leave their therapy session feeling invigorated.
Thai Massage: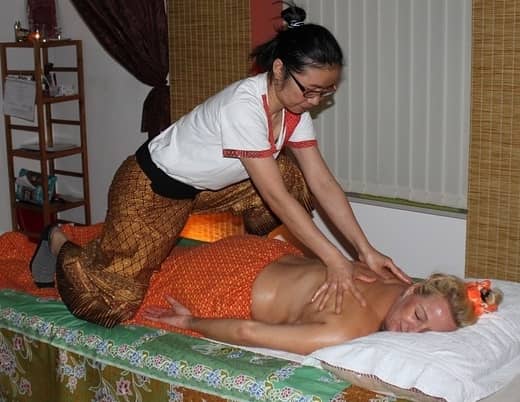 Thai massages are even more hands-on if you'll excuse the pun than the other techniques we've discussed. Often, the Thai massage will have the therapist manipulating their client's body into a wide variety of stretches and poses. The masseuse will even use their own body to stretch their client out and apply pressure to joints and muscles using their own hands, feet, elbows, and knees. It is the Thai massage that will usually have therapists walking on their client's backs. This massage is used to energize the client and increase flexibility.
There are a great number of massage techniques and a vast amount of ways to combine different techniques to best assist a client. More on these techniques can be read by following the included links and reading about the differences between techniques on physioworks .com.
How To Become a Massage Therapist & Start Your New Career
If you have been inspired to pursue a career as a massage therapist, or consider it at the very least, read up on some of our programs and see what Fremont University has to offer you!  Use the contact form on the right to speak with a career adviser to learn more about your options.
*In no way does Fremont University promise or guarantee employment or level of income/wages.  Before practicing any new modalities or techniques, check with your state's massage therapy regulatory authority to ensure they are within the state's defined scope and standards of practice for massage therapy.