Working Adults
Quality education for working adults.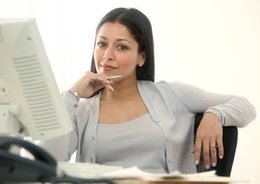 Going back to school full-time can be a challenge for adults who have a family, work responsibilities, and financial obligations. Fortunately, obtaining a quality education doesn't mean you have to neglect your responsibilities. At Fremont College, we provide flexible adult education options that make it easier to pursue your degree while you're working. This allows you to prepare for your future without making too many sacrifices.
Benefits of earning a degree at Fremont College:
Accelerated degree programs
Flexible scheduling
Skill-oriented programs
Hands-on training
Personal attention
Student collaboration
Convenient locations
Financial aid assistance
Modern classrooms and equipment
Career development and placement
Convenience
We offer flexible scheduling and accelerated degree programs, making it easy for working adults to fit school into their busy schedules. Day and evening courses are available, as well as online degree program options. For those who prefer to complete their coursework on campus, Fremont College offers two conveniently-located campuses in Southern California – one in Cerritos and one in Los Angeles.
Course Credit
At Fremont College, we want to ensure you get the credit you deserve. If you already have course credits from a community college, you can transfer qualifying credits toward an associate's or bachelor's degree at Fremont College. If you already have an associate's degree and want to take the next by earning a bachelor's degree, consider enrolling in our Degree Completion Program where you can earn a bachelor's degree in just 15 months.
Financial Aid
Studies show that having an associate's degree or bachelor's degree can add significantly to your income over the course of a lifetime. Workers who have a bachelor's degree earn as much as $1 million more in lifetime earnings. We understand that future earnings don't help you pay for your degree today, which is the reason why we do everything possible to ensure you get the money you need to pay for your education. By assisting prospective students every step of the way during the financial aid process, we have helped numerous students get grants, loans, and scholarships to help pay for their education.
Career Services
In addition to a top-notch education, Fremont College also offers invaluable career services that have a great number of graduates find a rewarding career after graduation.
Contact us today to learn more about how Fremont College can prepare you for a career or request a FREE career guide.