College Locations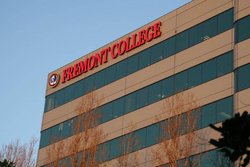 Fremont College in Cerritos, California, is composed of quality faculty and staff who are committed to providing the education you need to make your dreams a reality. Here, you can realize your full potential as you earn your education in some of today's fastest-growing career fields. Become a leader of tomorrow by enrolling at Fremont College in Cerritos today!
18000 Studebaker Road, Suite 900A
Cerritos, CA 90703
Email: info@fremont.edu
Phone: 1-800-FRE-MONT(373-6668)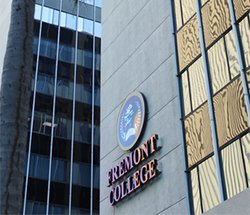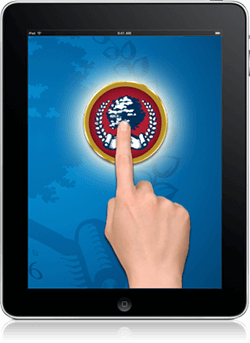 Fremont College also provides an online learning option that matches the same level of commitment and rigor as our on-campus courses. With our online degree program, you have the convenience and freedom to learn when and where you choose. You don't have to give up your daily responsibilities to achieve the education you deserve. Earn it on your time with Fremont College – Online!
Email: info@fremont.edu
---
Locations Served – Cities Near Fremont College
Just a short distance away!
Fremont College is located in Los Angeles county, in the city of Cerritos, CA. We have both Los Angeles and Orange County neighboring cities that are just a short distance from our campus. If you are looking for a local school to attend, be sure to contact Fremont College today to get your free campus tour scheduled, or ask about attending one of our classes as a guest through our Crash a Course program.
Students living in Long Beach, CA will enjoy a short commute time to our beautiful Campus in Cerritos, CA. Much like the vibrant waterfront scene Long Beach has to offer, our campus is surrounded by a rich community with a number of local attractions.
Artesia
Artesia is a small town bordering the Fremont College Cerritos campus. The southeast Los Angeles city is just minutes from our lively college experience. If you are a resident of Artesia and looking for a local college to get your Diploma, Associates Degree, Bachelor Degree, or MBA, be sure to take a quick trip to visit our college.
La Mirada
Just a stone throw away from Fremont College, La Mirada is located in beautiful southeastern Los Angeles County, between Los Angeles and Orange County. The city is one of the Gateway Cities that boarder Orange County but reside in Los Angeles.  The local La Mirada Theatre, and aquatics complex, are just a few of many things we love about La Mirada.
The following cities in southern California are also local to the Fremont College Cerritos campus and many students commute from these locations:
Bellflower
Lakewood
Norwalk
Santa Fe Springs
Anaheim
La Palma
Lakewood
Buena Park