Board of Governors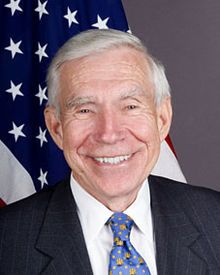 Ambassador Frank E. Baxter
Chairman of the Board of Governors – Fremont College, Former Ambassador to Uruguay and Chairman Emeritus at Jefferies and Company, Inc.
Frank E. Baxter is Chairman Emeritus of Jefferies and Company, Inc., a global investment bank focusing on mid-cap companies. He retired as Chief Executive Officer in 2001, a position he had held since 1987. He is also the former Ambassador to the Oriental Republic of Uruguay, where he served from November 2006 to January 2009.
Mr. Baxter has been involved in numerous civic activities, including the following: Chairman of After-School All-Stars; Chairman of the Board of Alliance for College-Ready Public Schools; Board Member, California Institute of the Arts; Member, Governor Schwarzenegger's Commission for Jobs and Economic Growth; Vice Chairman of the Board of the Los Angeles Opera; and Chairman of the Executive Committee, Los Angeles County Museum of Art, to name a few.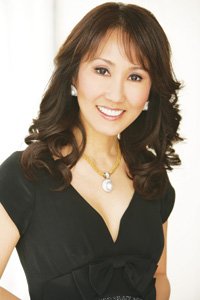 Dr. Sabrina Kay
Chancellor and CEO – Fremont College, Founder – Fashion Umbrella and The Sabrina Kay Collection
Dr. Sabrina Kay is a self-made serial entrepreneur who comes from a diverse and successful business, education, and philanthropic background. She founded California Design College, now Art Institute of Hollywood, as the nation's first institution for computer-aided fashion design. It became one of the "BIG 4" fashion colleges in California, winning various awards during her leadership. She is also the founder of The Sabrina Kay Collection, Premier Business Bank, Fremont Private Investments, Fashion Umbrella, and LAdesigns, as well as a shareholder of Ex'pression College.
She has served in many senior leadership positions in civic, charitable, and political roles, including being Director of the Career College Association (CCA), Chairman of the CCA Political Action Committee, a member of YPO (Young Presidents' Organization) Bel Air Chapter, commissioner of the Los Angeles City Planning Commission, and a director of the Golden State ScholarShare Program. As a philanthropist, she founded the Sabrina Kay Charitable Foundation and serves as chairman of After-School All-Stars Los Angeles and many other philanthropic boards.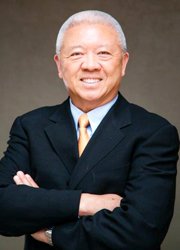 Andrew Cherng
Founder and Chairman – Panda Restaurant Group
As Founder and Chairman of Panda Restaurant Group (PRG), the parent company of Panda Inn, Panda Express and Hibachi-San, Andrew Cherng has created a company that strongly believes in its mission "To deliver exceptional Asian dining experiences by building an organization where people are inspired to better their lives." Andrew's inside-out approach to both his personal and professional life has created an environment at PRG that prioritizes people and guests before financials—a philosophy that has helped to elevate PRG as the nationwide leader in Asian food services.
Andrew has been recognized with numerous awards, including being named Entrepreneur of the Year by the Asia Society of Southern California in 2007. PRG was ranked number one by QSR Magazine in the Asian quick-service category every year between 2001 and 2008. In 2004, PRG was named as one of the top five minority-owned businesses in Los Angeles by the Los Angeles Business Journal. In 2005, Andrew and Peggy were inducted into the National Restaurant Association's Hall of Fame.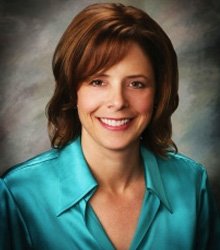 Kathryn S. Schloessman
President – Los Angeles Sports and Entertainment Commission
As president of the LA Sports & Entertainment Commission (LASEC), Ms. Schloessman oversees and manages the day-to-day operations of the Commission, which acts as the official organization for the City of Los Angeles to seek, host, promote, and retain special sports and entertainment events such as Super Bowls, Grammy Awards, and All-Star games. LASEC actively works to maintain Los Angeles as the sports and entertainment capital of the world. LASEC is a private nonprofit organization and a division of LA Inc., The Convention and Visitors Bureau.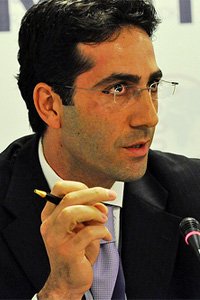 Dr. Armen Orujyan
Founder & Chairman – Athgo International
Armen Orujyan, PhD is Founder and Chairman of the Board of Athgo Corporation, a US nonprofit organization since 1999. For over a decade, Armen has been developing and providing technology driven entrepreneurial platforms for young people around the world and powering individuals by creating opportunities to self-organize and succeed with minimal resources and options.
Focusing on his expertise in entrepreneurship and his proprietary Four Pillars to Success enterprise development methodology, Armen has built support among the Fortune 100 firms and cultivated partnerships with leading academic institutions, governments, and the United Nations system to advance entrepreneurial opportunity for young people around the world. Under his leadership, Athgo has developed and is managing a strong network of over 100,000 young people from over 100 countries, built programs that have directly enriched over 4,000 students and young entrepreneurs, and has been awarded consultative statuses with the UN Economic and Social Council and the UN Department of Public Information.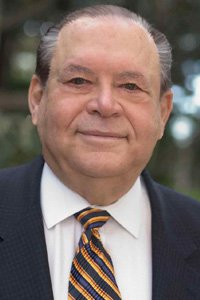 Dr. Bernie Luskin
CEO & Provost – Touro University Worldwide
Dr. Bernie Luskin has pioneered many new programs in education. Some examples include the Webcast continuing education program for healthcare professionals, the High Hopes program for educationally handicapped, the Emeritus Institute at Coastline College, the Center for the Partially Sighted, and many variations of distributed and adult learning programs, including the launch of the first PhD program in Media Psychology in any university. University Business Magazine profiled Dr. Luskin as someone who has had exceptionally successful careers in both education and business. He has worked internationally on programs in China, Japan, UAE, Bahrain, Ireland, England, and throughout Europe.
In corporate life, Bernie Luskin has been President/CEO of divisions of Fortune 50 and 500 companies, including Philips Interactive Media, Philips Education and Reference Publishing, Jones Interactive Inc., and Jones Education Networks, including cable/satellite networks and Mind Extension University, and Knowledge TV.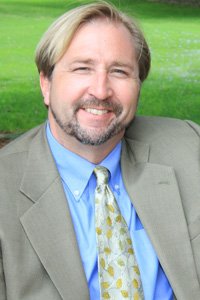 Michael Brophy
Ph.D., M.F.A., President of Marymount College
Dr. Brophy has served as the President of Marymount College Palos Verdes in Los Angeles since 2006 and has held leadership appointments at the University of Wisconsin Colleges, Long Island University (New York), the State University of New York and The Sage Colleges (New York).
As President of Marymount, he has led the transformation of a single campus private two-year college (Marymount) into a multisite four-year college with suburban and urban campuses. During his tenure, enrollment at Marymount increased by 70% and fundraising improved by 1,000%. Through collaborative programs, Dr. Brophy's institutions provide access for urban students to higher education in New York City and Los Angeles. The New York City Board of Education recognized Dr. Brophy as a co-developer of the city's model school/university partnership.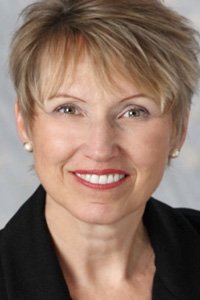 Sandra Berg
President and CEO, Berg Family of Companies
In May 2012, Sandra will celebrate 35 years with the Berg Family of Companies, 20 of those years as President and CEO. Berg Family of Companies has two cornerstone businesses: Ellis Paint Company, a specialty paint manufacturer, celebrating 125 years in business and Pacific Resource Recovery Services, an EPA permitted TSDF facility recycling paint related waste streams. Innovative leadership, proactive compliance and community outreach have been key elements which set both Ellis Paint Company and PRRS apart from their national and international competition.
In 2004, Sandra was appointed to the California Air Resources Board (CARB) by Governor Schwarzenegger. CARB is the lead policy agency responsible for the air quality in the state. They are recognized nationally and internationally as a leader in policy, innovative technology and driving green business to California for clean air solutions.
Special Advisors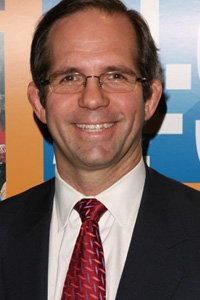 Andy Barth
President – Capital Guardian Trust Company
Andy Barth is the Chairman, Portfolio Manager, and Director of Capital Guardian Trust Company. The Capital Guardian Trust Company manages, distributes, and supports mutual funds and investment portfolios for millions of individuals.
Mr. Barth is also the President, Global Research Director, and Director of Capital International Research, Inc. with research responsibilities for US financial services, specifically thrifts, mortgage lenders, and government-sponsored enterprises. He is a member of the Global Institutional Group Executive Office, the Capital Group Companies Management Committee, the Fixed-Income Management Committee and the Fixed-Income Executive Committee. At present, he is serving on the Board of Trustees for the American Ballet Theater, the California Science Center Foundation, Pomona College, and the Board of overseers for the Columbia Business School and the Huntington Museum, Library, and Gardens.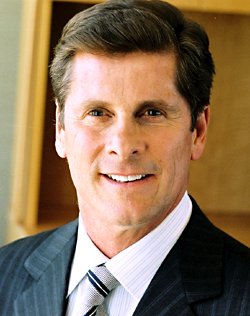 Bill Simon
Co-Chairman – William E. Simon & Sons, LLC
Bill Simon is co-chairman of William E. Simon & Sons, LLC. The firm, which he co-founded in 1988 with his brother and father, William E. Simon, Sr., former United States Treasury Secretary, has built and manages a diverse and significant investment portfolio, with holdings in real estate, private equity and fixed-income securities. He currently serves as co-chairman of the William E. Simon Foundation and the Cynthia L. and William E. Simon, Jr. Foundation. Through these foundations, Mr. Simon helps needy youngsters in urban areas through faith-based efforts. He and his wife, Cindy, established and continue to fund the Sound Body Sound Mind Fitness Program for Los Angeles area high schools. The program provides modern athletic equipment offering students the opportunity to balance academic pursuits along with physical fitness.