Health Information Technician Job Description
What Do Health Information Technicians Do? Job Description of a Health Information Technician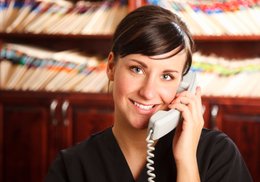 Health Information Technicians collect and maintain a patient's healthcare information. This data may include medical history, diagnostic test results, reported and observed symptoms, examination results, and treatments. Health Information Technicians are also responsible for the accuracy, quality, and security of patient data. They must consult with healthcare providers to ensure all data is accurate, and for the purpose of updating patient information.
Get a FREE Career Guide
Health Information Technician Career Options
According to the Bureau of Labor Statistics, Health Information Technician jobs are expected to increase 21% between 2010 and 2020, which is faster than average for most occupations. Health Information Technicians mainly work in hospitals and doctor's office. The work is primarily computer-based, although a Health Information Technician must communicate with doctors and nursers to clarify unclear information. The Health Information Technician salary varies based on experience.
Obtain the skills you need to become a Health Information Technician in just 15 months at Fremont College. Health information is a growing field, so skilled Health Information Technicians who have the proper training and a college education are in high demand. Choosing the right Health Information degree program is important when preparing for a Health Information Technician career. The Healthcare Information Technology program provides the knowledge and real-world training you need for a successful career in the healthcare industry. Contact us today to learn more about how Fremont College can prepare you for a career as a Health Information Technician.