10 Facts You Didn't Know About the Business Leadership Program at Fremont University
What is Business Leadership?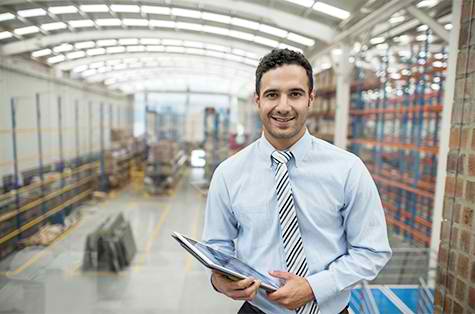 For a business to be successful, there are a few essential elements needed. Leadership is one major factor in a business's success. Without proper leadership, all other business resources are ineffective. Good business leaders are acutely aware of the concerns of their employees and business, but they also remain on top of new developments in leadership theory and practice to effectively create a better work environment.
Traditionally, business leadership has focused on speed and flexibility. However, in today's constantly shifting landscape, there is more of a global and digital focus, resulting in leaders needing to be agile and resilient. As a leader in a constantly changing business environment, you will need to be able to recover quickly and stay on course in the face of repeated and difficult challenges. You also need to stay on top of changes and trends in your field. To succeed as a business leader in today's world, you must be able to quickly come to terms with the complex shifts in the business landscape, as well as assisting others in navigating it.
Are There Different Types of Leaders?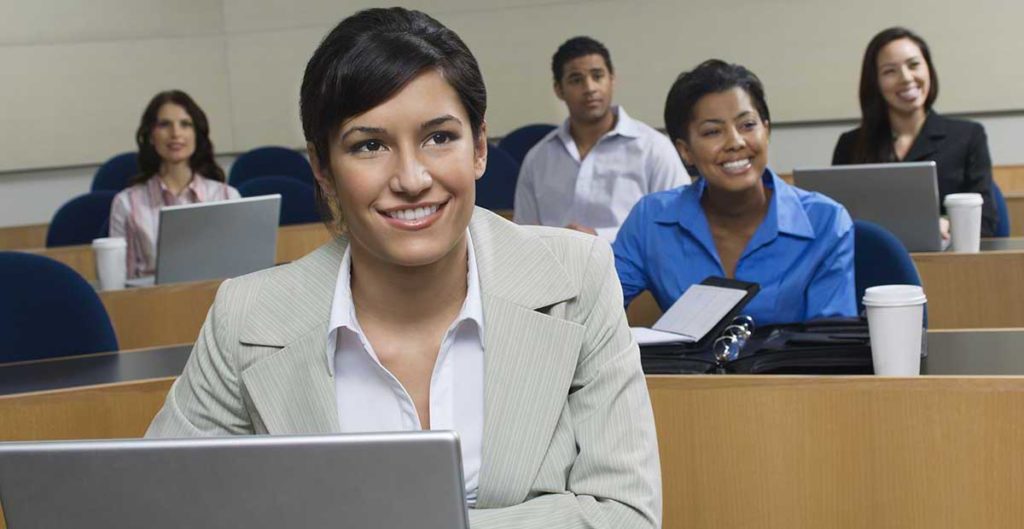 Yes, there are many different types of leaders. While some leaders are more comfortable dictating to their employees, other leaders may prefer a more collaborative approach. Facilitative leaders, for example, delegate most tasks to their subordinates. Any successful business leader will recognize that delegation is an essential function of the job. However, instead of just telling your employees what to do, you need to be able to spot employees who are on the rise and help them take the next step. A good facilitative leader will spend time giving their employees the tools that are necessary to excel in their positions. This is a big difference between a good and bad facilitative leader.
The type of leadership style used by business leaders will greatly affect the company culture. For example, some business leaders strive to create a culture of collaboration. As a result, the leader may assign group projects or hold periodic meetings to check in with team members.
How Can I Use My Business Leadership Degree from Fremont?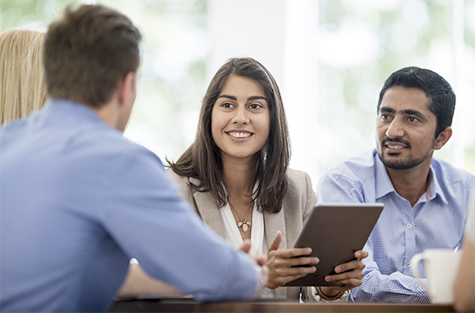 To successfully lead an organization, leaders will need a wide range of skills. From training staff to monitoring their progress and completion, an effective leader always strives to bring out the best in their employees. They make their employees feel safe and supported in their work environment.
The leadership of effective and well trained leaders is crucial to providing for a business' success. At Fremont University, we prepare future leaders for this role. At Fremont, students will learn how to formulate and communicate new strategic directions and communicate with and motivate employees. Our program will provide students will the essential skills need to become an effective leader. For more information about Fremont's Business Leadership Program, check out the "10 Facts You Didn't Know About the Business Leadership Program at Fremont University" section below and speak with a friendly Fremont representative today.
10 Facts You Didn't Know About the Business Leadership Program at Fremont University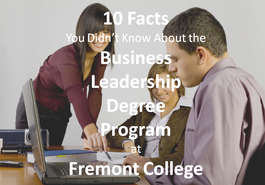 The Business Leadership Degree Program at Fremont University prepares students for leadership roles in marketing, human resources, retail, e-Commerce, project management, and many other growing fields. Whether you're attending college for the first time, have some college credit, or obtained an associate degree, a bachelor degree in Business Leadership can help you take your career to the next level. Continue reading to learn more about the Business management degree program at Fremont University.
1. The Business Leadership program is part of a Degree Completion Program The Degree Completion Program allows students to apply previous college credits toward a bachelor degree in Business Leadership that can be completed in just 15 months. The program provides students with the opportunity to accelerate their degree timeline and earn a bachelor degree at an affordable cost. To be admitted into the Business Leadership Degree Completion Program, students need a minimum number of college credits which will be determined by an Admissions representative during transcript evaluation.
2. Students who don't qualify for the Degree Completion Program can still earn a bachelor degree in Business Leadership Students who want to enroll in the Business Leadership program, but do not have previous college credits to apply toward a bachelor degree can enroll in one of our associate degree programs first. Our associate degree programs include Paralegal Studies, Health Information Technology, and Multimedia Design. By completing any of our associate degree programs along with the Business Leadership bachelor degree program, graduates are prepared for a variety of specialized, in-demand careers.
3. The program takes place online The Business Leadership degree program takes place online and is geared toward busy, working adults. Online students can complete coursework when it's convenient for them – day or night. Students meet with the instructor and fellow students periodically to discuss important projects and get assistance with assignments, but still enjoy the freedom of online classes.
4. Students only take classes related to their area of study When you enroll in the Business Leadership degree program at Fremont University, you won't waste time taking classes that are not related to your career goals, the way you would at a traditional four-year college. Degree programs at Fremont are career-oriented and designed to prepare you for a career in as little time possible allowing students to earn a degree and pursue a career in their chosen field in a little over one year.
5. The program is taught based on a unique learning model: Professional Action Learning (PAL) The online business degree program employs a unique learning model developed by Fremont University Chancellor, Dr. Sabrina Kay, called Professional Action Learning or PAL. Just as modern employees work on a computer, yet still communicate and collaborate with others, online degree students at Fremont University work and collaborate with other students. Each online course is delivered through a powerful learning management system with 24 hour technical support. Students also have access to virtual advising sessions, online career services, and an online student support center in the online business degree program. This unique teaching methodology is aimed at helping students learn better and faster than they would at a traditional college.
6. Fremont meets with its Program Advisory Committee twice per year to ensure course curriculum is up-to-date Twice a year, we meet with our Program Advisory Committee to discuss course curriculum. The feedback provided by our Program Advisory Committee ensures that our curriculum stays relevant with industry trends. When you enroll in the Business Leadership program, you can be certain that you will graduate fully prepared to take on the demands of the workforce.
7. Coursework in the Business Leadership program provides instruction on a wide range of important topics in the business world Business Leadership coursework teaches students the essentials of management and business technology, along with the latest concepts in Internet marketing and e-commerce. Students learn business fundamentals, the laws of the modern business world, and the development of brands as they move to the global stage.
Business Leadership classes at Fremont University include the following: Introduction to Accounting, Introduction to Financial Statements, Employment Law, Business Communication, Business Law, Business Information Systems, Human Resources Management, Leadership and Human Capital Development, Internet Marketing, Managerial Accounting, E-Commerce and Mobile Applications, Office Applications, and Project Management.
8. The Business Leadership degree prepares students for a wide variety of career options Graduates of the Business Leadership degree program are prepared for the following career options: Marketing Specialist, Advertising Associate, Human Resources Associate, Projects Manager, e-Commerce Entrepreneur, Recruiter, Executive Assistant, and many other rewarding jobs. Business Leadership graduates are equipped with knowledge and skills to lead a team or manage a budget, opening the door to a wide range of career options.
9. The Business Leadership program offers five start per year You don't have to put your life on hold while waiting to start your education in the Spring or Fall. Fremont's business degree program offers five starts per year. This means you can begin school when it's convenient for you and adjust your school schedule around your life rather that adjusting your life around school.
10. Graduates of the Business Leadership program receive career preparation and career planning assistance Fremont's Career Development team offers several workshops and seminars throughout the year to prepare students for their career. Students are invited to attend resume writing workshops, job interview preparation seminars, CEO Open House events, and many other valuable career preparation opportunities geared toward preparing students to work in their chosen field right after graduation. The Career Development team also provides students with assistance finding a job before they graduate giving them a head-start in the workforce.
Get Your Business Degree & Start a Rewarding Career
[contact-form-7 id="31766″ title="Be a better person of your self form" html_class="gray-form"]
Start preparing for your future today by earning a degree. Call Fremont University to learn how the Business Leadership degree program can prepare you for a rewarding career in a wide variety of growing industries.
*In no way does Fremont University promise or guarantee employment or level of income/wages.