10 Facts You Didn't Know About the Healthcare Information Technology Program at Fremont University
What is Healthcare Information Technology?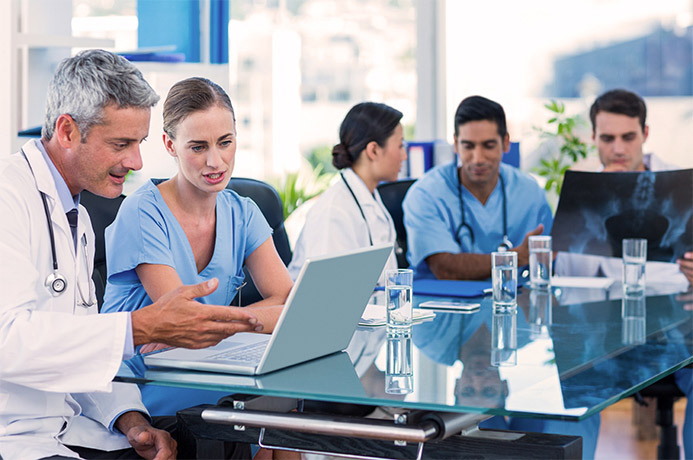 Health information technology, sometimes shortened to health IT, is a broad field that encompasses a variety of technologies that store, share, and analyze health information. Health care providers are using health IT to improve patient care. However, this is not health IT's only function. Patients can use health IT to better communicate with doctors, as well as learn and share information about health.
When referring to the term health IT or "health information technology" it should be understood that it is a broad concept which encompasses an array of different technologies. It is more common now for health care providers to use health IT to better patient care. It might also be worth noting that health IT isn't only for health care providers.
What Types of Technology Does This Field Use?
Health information technology utilizes a variety of technologies, including:
Electronic health records (EHRs) – Patient files, which contain health information, had traditionally been kept in paper form. However, many patient files are now kept electronically. EHRs, sometimes called "electronic medical records," are electronic systems that store this patient health information. EHRs allow doctors to easily keep track of patient health information and, with some systems, even enable access for patients to this health information. EHRs also make it easier for a doctor to share information with specialists.
Personal health records (PHRs) – Personal health records, often shortened to PHRs, are a lot like EHRs, except that the patient controls the type of information that goes into it. A PHR can be used to keep track of information from doctor visits, as well as reflect the patient's life by focusing on individual health priorities like tracking your food intake, exercise, and blood pressure.
E-prescribing – While prescriptions have traditionally been given in paper form, many doctors are now using E-prescribing. E-prescribing allows a doctor to communicate directly with the patient's pharmacy. This means a patient can go to the pharmacy to pick up his or her prescription without having to bring a paper prescription from the doctor.
E-Health Tools – There are a variety of "e-Health tools" that patients can use on their own, including personal health tools, like progress trackers and online communities for discussion.
How is this Field Influenced by HIPAA?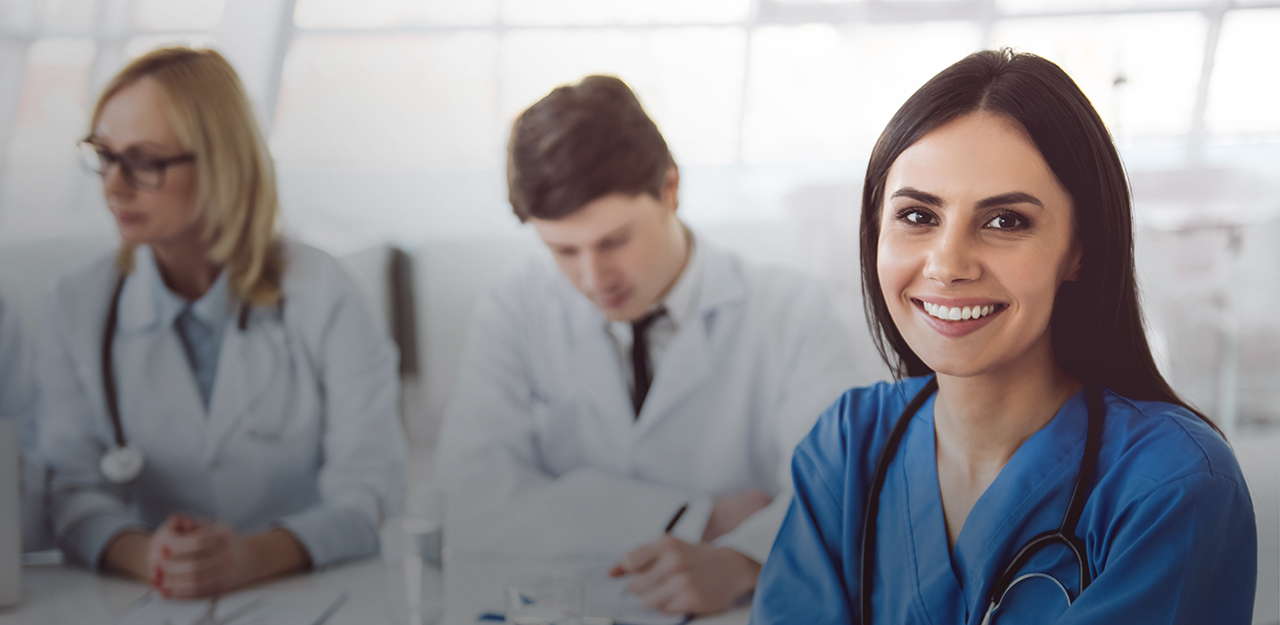 It is important to know that this particular field is greatly influenced by the Health Insurance Portability and Accountability Act (HIPAA) Privacy Rule. HIPAA was created and is enforced by the U.S. Department of Health and Human Services. The rule mandates that patients have full access to their patient health information and protects the privacy of their information by limiting access to it by other parties. Doctors and other medical personnel are bound by HIPAA, but so are their business associates, such as third-party billing companies.
Benefits and Challenges in the Health Information Technology Field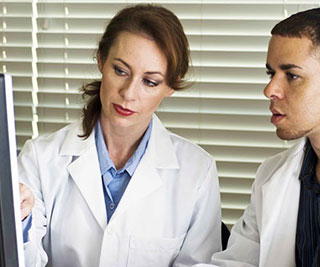 There are a variety of benefits in the Health Information Technology field, including the ability to use data analytics to effectively manage population health programs. This information can also be used to:
Reduce the incidence of expensive chronic health conditions
Perform precision medicine tailored to individual patients through the use of cognitive computing and analytics
Share health data among academic researchers to develop new medical therapies and drugs
Protect the rights of patients to obtain and use their own health data and collaborate in their own care with clinicians
[contact-form-7 id="31766″ title="Be a better person of your self form" html_class="gray-form"]
While there are many benefits in the Health Information Technology field, there are also some challenges. One of the main challenges is obstacles to interoperability, such as a lack of commonly agreed on health data interchange standards. In addition, federal officials and patient advocates have identified the alleged practice of information blocking by some vendors and providers as a pervasive problem. Other ongoing concerns in this field include the usability of EHR systems, such as issues with poorly designed user interfaces and cybersecurity vulnerabilities, which can make health systems susceptible to cyberattacks on health data networks by criminals, foreign state actors and insiders.
10 Facts You Didn't Know About the Healthcare Information Technology Program at Fremont University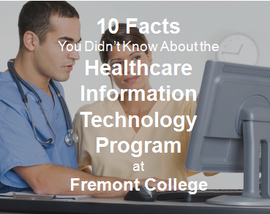 According to the Bureau of Labor Statistics, occupations and industries related to healthcare are projected to add the most new jobs between 2012 and 2022. Total employment is projected to increase 10.8%, or 15.6 million, during the decade. Jobs in Health Information Technology, specifically, are expected to increase a substantial 22% from 2012 to 2022.
Whether you are seeking a career change or just graduated high school, Healthcare Information Technology is a stable and rewarding career choice to consider. Continue reading for 10 Facts you didn't know about the Healthcare Information Technology program at Fremont University and discover what sets Fremont's Healthcare IT program apart from other programs.
1. The Healthcare IT program can be completed in just 15 months
Those who are ready to begin working in the healthcare field don't want to waste time in school learning about topics that are not relevant to their future career. Fremont University's career-focused, accelerated Healthcare Information Technology Associate of Science degree program is geared toward working adults and takes just 15 months to complete. In addition, Fremont offers day and night courses to fit your busy schedule.
2. You'll only take courses relevant to your field of study
One of the most important benefits of Fremont University's Healthcare Information Technology program compared to other HIT programs is that you won't waste time taking courses that are not relevant to your field of study the way you would at a traditional two or four-year college. The HIT program at Fremont offers up-to-date training in all aspects of Healthcare IT, and includes the following courses: Introduction to ICD-10 CM, Healthcare Data Content Structure, Medical Insurance and Billing, Medical Terminology, Intermediate and Advanced CPT/HCPCS, and Computer Software Applications in Healthcare.
3. You'll receive real-world training
Coursework in the Healthcare Information Technology program is designed to simulate real work experiences one might encounter in a Healthcare IT job. Graduates of the program are equipped with the technical skills and medical knowledge to excel in the Healthcare Information Technology industry.
4. Healthcare Information Technology instructors are experts in the field
When you enroll in the Healthcare IT program at Fremont, you can be confident that you are learning from instructors who provide relevant, up-to-date instruction. Healthcare faculty at Fremont University have years of experience in the healthcare industry ensuring that you receive the best training possible.
5. Fremont meets quarterly with its Program Advisory Committee consisting of experts from the community to ensure industry-relevant curriculum
Fremont strives to ensure its students receive the most relevant, up-to-date training. That is why we have regular meetings with advisory board members to discuss course content. The feedback provided by the Program Advisory Committee is incorporated into the curriculum to design the most relevant educational experience possible.
6. Small class sizes ensure personalized learning and one-on-one attention from the instructor
Most Healthcare Information Technology colleges treat students like they're just a number. When you enroll in Fremont University's Healthcare IT program, you will appreciate the small class sizes that give students the opportunity to interact one-on-one with instructors and fellow students, creating a high-quality, hands-on educational experience.
7. Financial aid can help you pay for your Healthcare IT degree
A common concern for those interested in attending college is finding a way to pay for it. Fortunately, Fremont University has a skilled Financial Aid team who can help students obtain the money they need to pay for their Healthcare Information Technology degree. The Financial Aid team at Fremont assists students every step of the way when it comes to applying for grants and student loans, or setting up a payment plan.
8. The Healthcare IT program has five starts per year so you can get an education on your schedule
Having to wait for a fall or spring start date can force you to put your life on hold. The College of Healthcare offers five different Healthcare IT program start dates throughout the year so you can begin your education when you are ready.
9. Student collaboration and peer tutoring
Small class sizes allow students to work together to complete assignments. This type of learning environment ensures that students receive the support they need to stay motivated and excel in the program. Peer tutoring provided by fellow students is also available at no cost to the student.
10. Career placement services ensure graduates find a job
We understand that the whole point of going to college is to obtain a job in your field afterward. Our Career Services team will not only give you pointers for writing a compelling cover letter and outstanding resume, they will also help you find employment in your field after you graduate.
Get Your Health IT Degree and Start Your New Career
[contact-form-7 id="31766″ title="Be a better person of your self form" html_class="gray-form"]
Learn more about the Healthcare Information Technology program or request a free Healthcare IT career guide. Space in the program is limited, so contact us today to take the first step on the path to career success.


*In no way does Fremont University promise or guarantee employment or level of income/wages.