Training for Success As A Massage Therapist
According to professionals like those at the American Massage Therapy Association (AMTA), massage therapy is the "manual manipulation of soft body tissues (muscle, connective tissue, tendons and ligaments) to enhance a person's health and well-being." There are many different of types of massage therapy methods. The two fundamental categories of massage therapy are:
Relaxation Massage – Also known as Swedish massage, this type of massage is practiced in settings like spas, wellness centers and resorts.
Rehabilitative Massage – Also known as deep tissue, medical, therapeutic or clinical massage, this type of massage is practiced in a variety of settings like clinics, hospitals and chiropractic offices.
People who seek massage therapy schools do so for a variety of reasons, including reducing stress and anxiety, relaxing tense or overworked muscles, rehabilitating injuries, reducing pain, and promoting overall health and wellness.
Success As  A Massage Therapist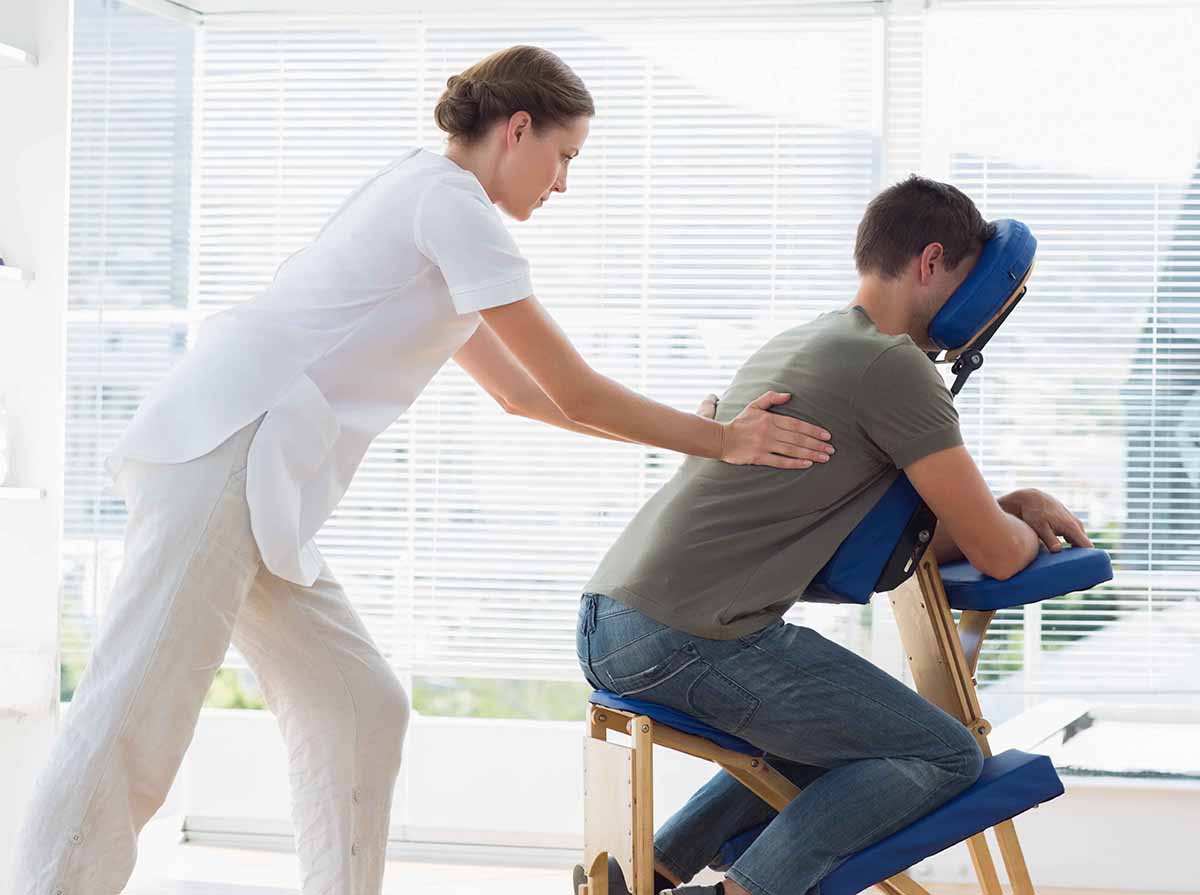 In order to be successful in a message therapy certificate or degree program it is important to strive for the following:
Maintain a positive attitude
Maintaining a positive attitude when faced with challenges will help you stay on track. If you are able to adopt the right mindset, it will go a long way when it comes to staying motivated. Train your mind to focus on conquering setbacks instead of letting worry or doubt consume you. Keep in mind that if you believe you will accomplish your goals, you are more likely to take the necessary actions to do so.
Acknowledge your progress
Give yourself credit for the progress you have made thus far so you approach new tasks with a positive attitude. Recognizing your past successes can serve as great motivator to keep pushing yourself to achieve your goals. Make a list of your recent achievements, whether it's receiving an "A" on your last Math test or completing a term paper early. Being reminded of past accomplishments can inspire you when you are lacking motivation.
Stay organized
Staying motivated can be difficult if you're not organized. Organize your study space and even your computer files to help you think clearly. By staying organized, you are less likely to be distracted by items in your workspace that are not conducive to studying or completing homework assignments. Clear your workspace before each study or homework session by placing any non-essential items in a container or drawer until you need them.
Be flexible
Create a schedule for completing tasks and accomplishing goals that is flexible. This will prevent you from feeling overwhelmed when something unexpected comes up. Re-evaluate your plan on a regular basis to determine if you need to make adjustments based on your current responsibilities, whether it's a job, family, or your social life.
Eliminate distractions
Whether it's a noisy neighbor or the need to check your Facebook page every five minutes, distractions can make you feel less motivated. Eliminate as many distractions as possible and find a quiet study area that allows you concentrate without interruptions. Turn off or silence electronic devices so you won't feel tempted to check them. Make an agreement with yourself that you can't check your Facebook page or other social media sites until you have finished your assignments and are done studying.
Eliminate distractions
Although many people have the misconception that it's best to work nonstop until a task is complete, it can be difficult to stay motivated if you don't take a break periodically. Take time for yourself in the middle of a big project or tedious task to do something you enjoy. You will feel rejuvenated and approach tasks with a fresh mind afterward.
Facts About Fremont's Program You Probably Didn't Know
The Massage Therapy Program at Fremont University is a popular course of study that helps students develop the skills and gather the information needed for a successful career as a massage therapist. Here are some important facts about Fremont's Massage Therapy Program that you may not know:
Nine Month Program
The Massage Therapy Diploma program takes nine months to complete, during which time students receive massage therapy training and anatomy and physiology knowledge. In addition to their coursework, students will gain 760 clock hours of training which meets the requirement to apply for the state Massage Therapy certification.
Extensive Hands-On Training
Students in the Fremont University Massage Therapy Program receive hands-on training at various events throughout Southern California. For example, students can attend sporting events throughout Southern California where they have the opportunity to practice the many different things they have learned.
Course Curriculum is Relevant and Up-to-Date
The professors and staff at Fremont meet with the Program Advisory Committee twice a year to ensure curriculum for each program stays up-to-date with current industry trends. As experts in the field, professors and staff only teach the most current and accurate information to students.
Graduates are Prepared for the Massage Therapy Exam
To become a Certified Massage Therapist, students in the Massage Therapy Diploma program must take the Certified Massage Therapist Licensing exam after graduation to be certified in the state. During their studies, students are prepared to take the state certification exam to ensure success in the field.
Small Class Sizes
Fremont University offers the advantage of small class sizes, which ensure a more personalized education. Within the Massage Therapy Program, classes are intentionally kept small to ensure students receive one-on-one attention from the instructor. Small class sizes have also been shown to be conducive to student collaboration, helping students to learn from each other in addition to the instructor.
Five Start Options Per Year
With Freemont College, students do not have to adjust their busy lives around school. The Massage Therapy Program allows students to enroll and start the program five different times throughout the year. This gives students the ability to adjust a school schedule around their lives. Traditional colleges only offer start times in the Spring or Fall, but Fremont University works to make learning as convenient for our students as possible.
Extensive Training
Students who enroll in Freemont College's Massage Therapy Program receive thorough training in massage therapy techniques, as well as anatomy and physiology. For example, students learn the anatomical and physiological science of the human body, providing the foundation for how massage works.
Get Help from The Career Development Team
The Career Development Team at Freemont College offers career preparation and placement assistance for students who need help. Whether you are looking for an internship, a job or simply need help drafting a resume, turn to the Career Development Team for help.
Students who are interested in a career in Massage Therapy will benefit greatly from the program available at Fremont University. As you can see from the above list, there are many benefits to studying at Fremont University, from small class sizes to up-to-date information. In addition to these benefits, students will be prepared for the certification exam to give them the best start for success in the field. If you are interested in the Massage Therapy Program, be sure to contact Fremont University today for more information.