10 Facts You Didn't Know About the Paralegal Studies Program at Fremont University
Facts You Need to Know About the Paralegal Studies Program at Fremont University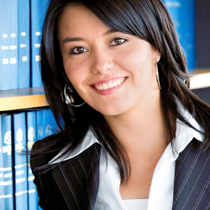 The Paralegal profession is a career which assists lawyers in their daily tasks that enable them to focus on their clients. While lawyers represent their clients in court, Paralegals are responsible for various organization tasks, composing documents, and conducting legal research to strengthen the lawyer's case. According to the Bureau of Labor Statistics, the demand for jobs requiring a degree in Paralegal Studies is expected to grow by 17% between 2012 and 2022. Often times, employers looking to hire a paralegal favor candidates who have graduated from schools that are approved by the American Bar Association. Because of this, Paralegals will continue to be in high demand, and having a reputable degree from ABA-approved online paralegal programs could be vital to your success.
At Fremont University, we understand how important it is to gain a quality education in a timely manner in order to pursue your career. As a result, we have designed our Paralegal Studies Program to cater directly to your needs as you move forward in this profession. Our program is designed to teach quality content efficiently and effectively so that you are appropriately equipped to enter your career path to becoming a Paralegal.
Quality Content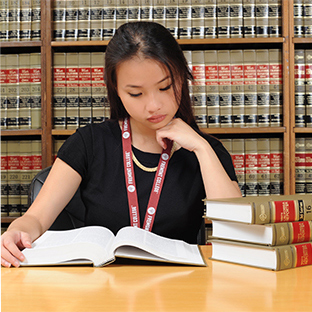 As the American legal system evolves through time, we recognize that a lot can change in the developments of new cases and laws. Due to this, we have established a Program Advisory Committee which meets quarterly to discuss new precedents and update the curriculum accordingly. Since the Advisory Committee is constantly reassessing content, you can rest assured that your Paralegal Studies degree will supply you with current information so that you are properly equipped to start the job of your choosing as soon as you graduate.
[contact-form-7 id="31766″ title="Be a better person of your self form" html_class="gray-form"]
Within the field of Paralegal Studies, there are several routes you can take to achieve your goal of becoming a Paralegal. Since each student is different, Fremont offers a variety of classes to make sure that you are well-versed in your profession, regardless of what it may be. Some of the classes in the Paralegal Studies Program include, but are not limited to:
Introduction to Law and Ethics
Legal Research and Writing
Civil Procedure
Employment Law
Contracts
Legal Practice Technology
Not only do we offer classes in many branches of Paralegal Studies, but we also verify that our instructors are experts in their fields. In order to teach you the best content, our program uses a combination of classic college classes and real-world, hands-on legal training. This way, you have the opportunity to experience what it is like to work as a Paralegal and use problem-solving skills while you are learning other valuable information.
A Timely Education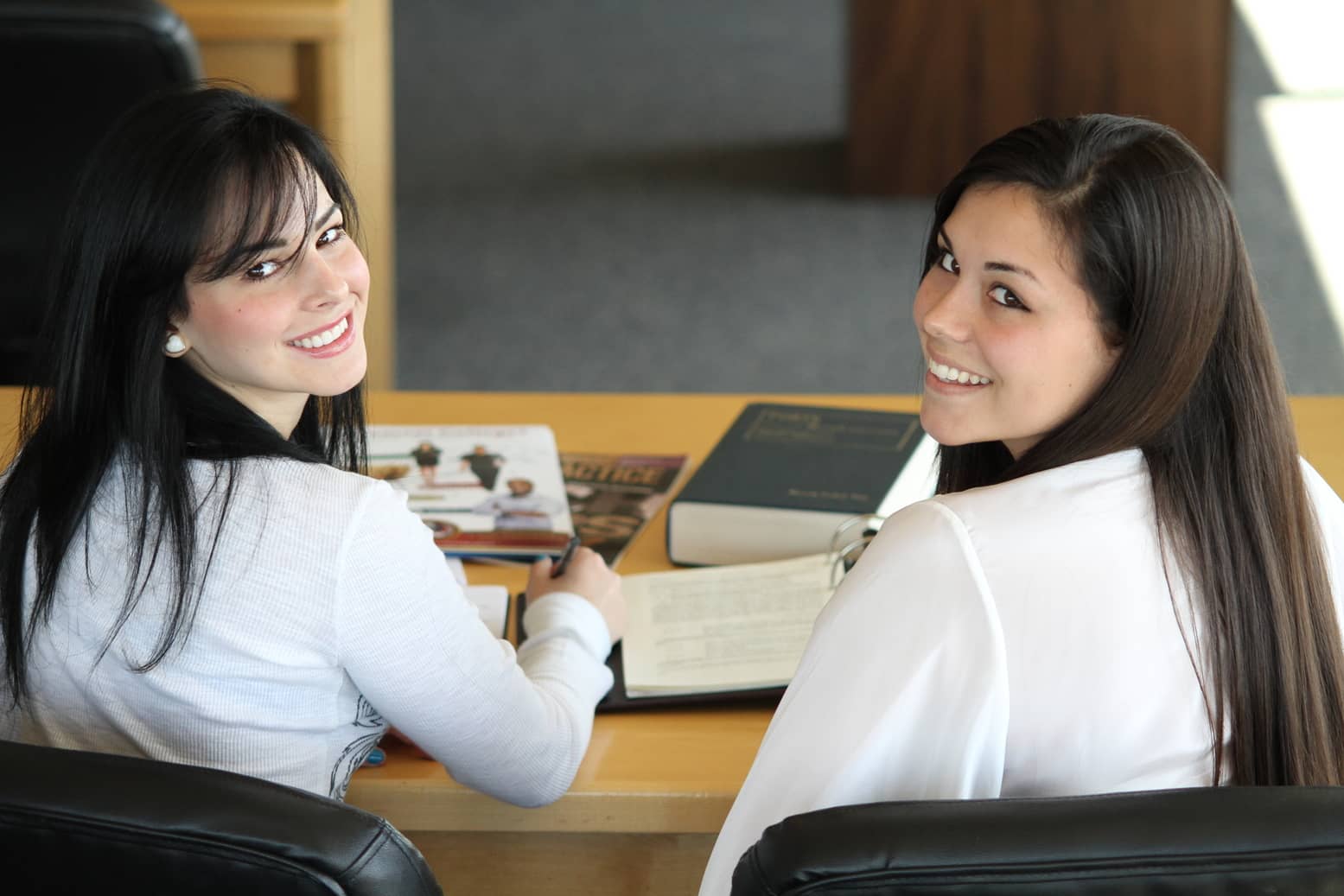 While most schools require you to take classes that do not pertain to your field of study, Fremont University only necessitates classes that are directly related to your journey of becoming a Paralegal. Because of this, Fremont's Paralegal Studies Program can be completed in only 15 months, after which you will graduate with an Associate's degree and can rapidly seek out employment. Additionally, once you graduate, we have established a Department of Career Services which is specifically designed to to help you find your first job.
Not only does our program take just 15 months to complete, but we also offer flexible scheduling to meet your time constraints. With both day and night classes, you can conveniently plan school around your life, instead of the other way around like you would at most colleges.
Taking the First Steps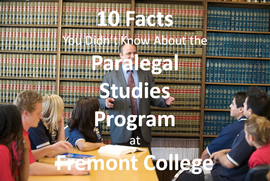 As you can see, there are many benefits to earning your Associate's degree in Paralegal Studies at Fremont University. We want to help you as you take the first steps to becoming a Paralegal, so be sure to contact us today for more information so that you can be well on your way to enrolling in the program!
According to the Bureau of Labor Statistics, the number of Paralegal careers is expected to grow 17% from 2012 to 2022, so there is no better time to pursue a Paralegal career. Choosing the right Paralegal school is important for those who are interested in becoming a Paralegal. Most employers prefer graduates of ABA-approved Paralegal programs and are more likely to choose candidates who attended a Paralegal School that is approved by The American Bar Association. There are several other factors that make a good Paralegal program, including experienced instructors and career planning assistance. Continue reading for 10 Facts about the Paralegal Studies program at Fremont University and discover the Fremont difference.
1. The Paralegal Studies program is approved by the American Bar Association (ABA)
The Paralegal program at Fremont University is one of only 28 ABA-approved paralegal programs in California. Since ABA-approved Paralegal schools are held to stricter standards than non-ABA approved Paralegal schools, this ensures that our paralegal students receive top-notch training in the paralegal program. In addition, graduating from an ABA-approved Paralegal program will make it easier to obtain a job in the field as more and more employers are seeking candidates who graduate from ABA Paralegal colleges.
2. It takes just 15 months to complete Fremont's Paralegal program
Some schools only offer a Paralegal certificate in the amount of time it takes to earn an associate's degree at Fremont University.
The Paralegal degree program at Fremont University is accelerated, which allows you to earn a an associate's degree and begin working in your field in a little over one year. The program doesn't waste your time with classes you don't need; you'll receive focused, career-oriented training that will equip you with the necessary skills to become a Paralegal.
3. The program offers flexible scheduling
Fremont University offers day and night classes in the Paralegal Studies program. This allows students to plan school around their life – rather than planning their life around school. Flexible scheduling means it's more likely for students to stay in school and perform better.
4. Paralegal instructors are experts in their field
Our Paralegal instructors have years of experience working in the legal industry as paralegals and attorneys. You can be certain you will receive top-notch, realistic training from experienced instructors in the Paralegal program at Fremont University.
5. Students receive real-world, hands-on legal training
Fremont understands the importance of relevant Paralegal classes which is why our courses are designed to provide real-world, hands-on legal training. This ensures that our Paralegal students experience what it's truly like to work in the Paralegal field. Participants of the program learn how to think critically, solve problems, and work as part of a legal team. They explore the law up-close, allowing them to acquire a Paralegal degree while simultaneously gaining valuable work experience in their chosen field.
6. Paralegal graduates have a wide range of career options
Upon graduation, Fremont Paralegal graduates are prepared for careers as a Family Law Paralegal, Corporate Paralegal, Litigation Paralegal, Immigration Paralegal, Law Clerk, Litigation Support Analyst, and many other rewarding law careers. In-depth training in all aspects of law ensure that graduates of the program become well-rounded, skilled Paralegals equipped to take on the challenges of this complex field.
7. Students only take classes related to their field
Coursework in the Paralegal program at Fremont University includes Introduction to Law and Ethics, Legal Research and Writing, Civil Procedure, Legal Practice Technology, Employment Law, Contracts, and other relevant courses designed to prepare students for a Paralegal career. As a student of the Paralegal program at Fremont University, you won't waste time taking classes that are not relevant to your future career.
8. Fremont meets quarterly with its Program Advisory Committee to ensure industry-relevant curriculum
Fremont's Program Advisory Committee consists of experts from the community who help create the most effective curriculum possible. The feedback provided by the Program Advisory Committee is incorporated into the curriculum to design a highly-relevant educational experience. We are constantly improving our Paralegal program to ensure that it is aligned with current trends in the legal industry.
9. Small class sizes ensure personalized learning and one-on-one attention from the instructor
Fremont believes in keeping class sizes small so students feel comfortable interacting with each other and asking questions. We believe small classroom sizes are the key to a good college education. Student collaboration is an important part of the educational experience at Fremont, which allows students to work together to learn the class material and achieve a common goal.
10. Paralegal graduates receive career planning assistance
Our Career Services department works with Paralegal students throughout their time at Fremont to help prepare them for a career. Whether it's cover letter and resume writing advice or workshops to help you prepare for your next job interview, the Career Services team is with you every step of the way. Upon graduation, our Career Services team will also help you find a job in your field. Take the first step on the path to career success by enrolling in the Paralegal degree program at Fremont University. Fremont offers two conveniently-located campus that includes a Cerritos college and Los Angeles college campus.
Contact us today to learn more about the Paralegal program at Fremont University and how it can prepare you for a rewarding and successful career in law. If you're interested in a Paralegal career, the first step is to earn a Paralegal degree. Fremont University offers one of the best Paralegal programs in Los Angeles. Contact us to request a free Paralegal career guide or arrange to attend one of our Paralegal classes for free. The Paralegal program fills up fast, so enroll today to reserve your spot! Paralegals may not provide legal services directly to the public, except as permitted by law.

Get a FREE Paralegal Career Guide »