5 Reasons Why Personal Injury Attorneys Need Paralegals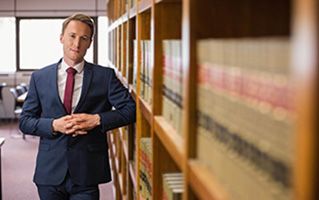 Busy personal injury lawyers require the assistance of paralegals to help keep their legal practice run smoothly. Paralegals receive training that qualifies them to offer assistance in many areas of legal practice. Whether you are planning to get into a paralegal study program or you have already made several steps to begin your career in the field, attorneys can utilize your services in many different ways.
1. Delegation of Office Tasks
Personal injury paralegals can handle all the basic administrative and office tasks needed to keep a law firm operating smoothly. This includes organizing and reviewing client files, conducting interviews with witnesses and clients, or drafting legal documents.
Attorneys that hire paralegals to perform such duties free up their time to work on the more complex aspects of their current cases. A properly organized filing system and office is critical to success, particularly for firms that handle large caseloads or high-profile clients. The services that paralegals provide make sure that documents are quickly found and that client information is accessible easily.
2. Getting Assistance with Research
All legal cases require a supporting foundation based in both local and federal laws. Sifting through all the information to obtain relevant tasks is a massive task that can hold up legal proceedings if lawyers have to do it themselves.
With the assistance of a paralegal, the process moves quicker. Paralegals consolidate information from legal resources within the practice and access outside sources that lawyers don't have time to track down. The result of all this is a strong framework that increases the likelihood of success with every case.
3. Speeding Up the Process of Discovery
Discovery in law refers to the process in which one of the parties obtains information about the other party's side of the issue in a lawful manner. Evidence has to be collected, documents have to be reviewed, and depositions have to be taken. Interrogatories or witness questions may also have to be delivered.
The information is important for rounding out all the basic legal aspects of the case, which allows the attorney to effectively build his or her side. With a paralegal available to help with the discovery, sorting through files and drafting documents, preparing for each case will take much less time.
4. Offering an Enhanced Client Experience
Overloaded law practices usually start to slip when it comes to customer service. Lawyers are so bogged down with the detail work for their cases that they simply are unable to provide their clients with the one-on-one time they require and deserve.
Hiring a paralegal to assist in the management of the daily case load helps free up the lawyers so that they have time to meet with clients, and provides an alternative if the lawyer is not available. Paralegals cannot practice law or even offer legal advice, but they can provide answers to questions and deal with some client needs. This means that clients will never lack somebody to talk to even during busy times.
5. Improving the Profitability of Practices
With paralegals handling the administrative tasks of the practice, lawyers can take on larger case volumes. Paralegal fees are typically less than lawyer fees and can even be billed separately to clients, which means that it is possible to do the same volume of work and make a similar amount of money without having to charge as much.
Word quickly spreads if a practice has a reputation for being affordable, reliable, and successful. Besides the enhanced communication with clients that paralegals provide, this opens the door to a wider client base.
There are a number of positions available as a paralegal with numerous potential work opportunities available. Working with an attorney provides continuous real-world training to increase your knowledge of law, improve your skills, and support professional growth.
You can also check frequently asked personal injury questions at Alvine Weidenaar Personal Injury.
*In no way does Fremont College promise or guarantee employment or level of income/wages. Paralegals may not provide legal services directly to the public, except as permitted by law