6 Reasons to Earn a Bachelor's Degree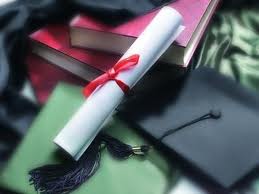 Although college can be fun, it is also a huge investment in your effort, time, and money. If you want to find out if you have what it takes to complete a bachelor's degree program, you need to make sure you are going to college for the right reasons. So, how do you know if you're ready to earn a bachelor's degree? Continue reading for six reasons to earn a bachelor's degree and see if you are on the right path.
Reason #1: A bachelor's degree is part of your career plan
If you are interested in pursuing a career that requires a bachelor's degree, this is a good reason to enroll in a bachelor's degree program. If you want to become a marketing manager, for example, you need to have a minimum of a bachelor's degree. In this case, you know that earning a bachelor's degree is going to get you one step closer to your career goal – which will be a powerful motivator to get you through college.
Reason #2: You're eager to learn
Perhaps joining the business club in high school got you interested in becoming a sales manager or volunteering at your local shelter made you passionate about becoming a social worker. If you have previously been exposed to a certain field and you want to learn more, consider enrolling in a bachelor's degree program. Having enough interest in a subject to sustain you through several years of school is one of the best reasons to earn a bachelor's degree.
Reason #3: You've done your research
Aside from knowing the field you want to pursue, you also need to choose a college to attend. This requires research. You may have already reviewed your options, visited college campuses, and have a few schools in mind. They key is finding a school that fits with your lifestyle and will provide you with the education you need to succeed in your chosen field. Doing the research well in advance will make the process of earning a bachelor's degree much less stressful.
Reason #4: You're prepared to make use of college resources
College is much more than just going to class and taking exams – it's an entire experience that consists of joining clubs, gaining internship experience, collaborating with classmates, and interacting with professors. To get the most out of your college experience, you need to take full advantage of all of the resources available while in school rather than just going through the motions of attending class and trying to achieve a passing grade.
Reason #5: You enjoy school
If you enjoy school, it will make earning a bachelor's degree so much easier. Having a career goal in mind can be a great motivator, but you must also enjoy going to class, engaging with professors, learning new material, and the day-to-day responsibilities of being enrolled in a bachelor's degree program.
Reason #6: You want to earn more money
Earning more money is a great motivator for most. According to the U.S. Census Bureau, workers who have a bachelor's degree earn about $24,000 more per year than high school graduates. Earning a bachelor's degree can help you earn more money and prepare for a better future – which is reason enough for most people to consider enrolling in a bachelor's degree program.
Fremont University Cerritos offers a bachelor's degree program in Business Leadership. The bachelor's degree program takes just over two years to complete, preparing you for a rewarding career in a short amount of time. In addition, we also offer an online bachelor's degree in Business program. The program is available at our Fremont Los Angeles College and Cerritos College campuses. Contact us today to learn more about earning a bachelor's degree in just 30 months!