7 Secrets to Writing a Great Cover Letter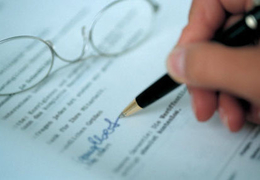 A good cover letter can help a job candidate stand out from the crowd. A poorly written cover letter, on the other hand, can cost a job candidate the job. Below are seven secrets to writing a great cover letter that will get noticed among the myriads of job applicants. Continue reading to find out how to write a cover letter and increase your chances of getting an interview.
What is a Cover Letter?
When you apply for a job, many times the employer will ask for a cover letter. What is a cover letter? This is a common question many new job hunters ask. A cover letter is a short, one-page letter that introduces you, highlights your education and a few of your experiences or skills, and requests an opportunity to meet personally with the potential employer.
Because a cover letter is often your first real introduction to an employer, it is important to make a good first impression. Be sure to take great care when writing your cover letter. You want it to be an impressive and effective letter. This letter will tell an employer about your accomplishments, but it will also reveal how effectively you can communicate.
1. Write a custom cover letter
This is one of the most important tips for writing cover letters. Depending on the types of jobs you apply to, you may have to change your cover letter considerably to target each job. Even jobs with the same title often have different responsibilities. Make it a point to hone in on the key qualifications each company is looking for and mention how your skills fit the job requirement in your cover letter.
2. Use a generic salutation
In some cases, you may not know who to address your cover letter to. When this happens, do a little bit of research to determine the name of the hiring manager or HR representative who is recruiting for the position. Avoid using the generic "To Whom it May Concern" or "Dear Hiring Manager" greeting that so many people use. If you are unable to find out the name of the person you are supposed to address, don't address anyone. Instead, skip right to the body of your cover letter.
3. Don't repeat what's on your resumé
Your cover letter should demonstrate your interest in the position and your personality, rather than simply reiterate what is already on your resumé. This is your opportunity to be creative and show the hiring manager what type of person they will be hiring should they choose you. Highlight a few accomplishments that you think will interest the hiring manager enough to look at your resumé, and hopefully call you for an interview.
4. Keep it short
Aim for half a page at most when writing cover letters. Make your point right away, mention a few accomplishments, and state why you would be a good fit for the position you are applying to. Don't think of a cover letter as an extension of your resumé. The cover letter should contain just enough information to grab the hiring manager's attention.
5. Mention your accomplishments
If you want to impress the hiring manager, talk about the qualities that make you a great candidate in your cover letter. Mention a few of your most notable accomplishments, and don't be afraid to brag about your achievements. Determine what you excel at and why an employer should hire you over other candidates, and include it in your cover letter.
6. Use relevant keywords
Carefully analyze the job posting and determine the key skills that are required for the position. This will increase the chances of your resumé getting selected by the screening software that so many employers use today. Using keywords will also help you stand out to a potential employer who will most likely have to sort through dozens of cover letters and resumés before getting to yours.
7. End strong
End your cover letter by explaining how your qualifications and experience make you a great fit for the job. Keep it short and to the point. One closing sentence should be enough to get your point across and make you a memorable candidate for the job.
Get Free Help With  Your Cover Letter 
Writing a great cover letter is one way to get a good job. Another way to stand out to a potential employer is to earn a degree. Fremont University offers accelerated degree programs that can be completed in a little over one year. Our Multimedia Design degree program and Business Leadership degree program are offered online, convenient for those who prefer to learn at their own pace. We also offer an ABA-approved Paralegal degree program and a Sports Therapy degree program that prepare students for in-demand jobs. Call today to learn more about our degree programs or request a free career guide to find out the types of jobs you can prepare for by earning a degree at Fremont University.
Why Do I Need a Cover Letter?
You may wonder if you really need a cover letter. In most cases, the answer is yes, even if the employer does not specifically ask for one. By taking the extra step and writing a professional and effective cover letter, you are setting yourself ahead of many other candidates. .
What Should I Include in My Cover Letter?
The appropriate content, format, and tone for cover letters can vary depending on the position the applicant is applying for. However, most cover letters follow the same format:
Contact Information (Name, E-Mail, Phone Number) at the top of the page
Introductory paragraph, including a brief introduction to you and your background. For example, you may say, "As a student at Fremont University, I studied <blank> which had given me a wide variety of knowledge and experience in the field." You will also want to include the reason why you are writing. Typically, this is to apply to a specific position, which you should mention by name.
Body Paragraph(s) which include examples of your skills or experience that are relevant to the position you are applying for. You want to choose your examples carefully to ensure you are matching your skills and experiences with the skills and experiences the employer is looking for. Mentioning specific examples that are also reflected on your resume will often encourage the employer to take a look at that as well.
Conclude with a "call to action," such as your hope to speak with the employer in person.
A cover letter should be no longer that one page. This document is not meant to be a complete summary of your resume. Instead, it is written for specific positions you are applying to. With a position in mind, you will pull specific examples from your resume to highlight in your cover letter. Because cover letters are written for specific positions you are applying to, it is important that you write a new cover letter each time you submit an application. You should not use the same cover letter multiple times. While this may see tedious, this single act can set you leaps and bounds ahead of other candidates in the eyes of potential employers.