8 College Financial Aid Tips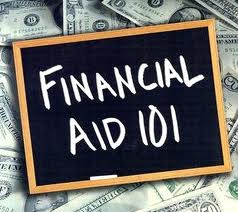 Getting a college education can be expensive. Fortunately, there are many ways to get help paying for college. From grants to tuition reimbursement there are several financial aid options to choose from – some of which don't have to be repaid. Continue reading for eight valuable college financial aid tips that will provide you with ways to fund your education.
1. Apply for scholarships
Scholarships are the best college financial aid option because the money doesn't have to be repaid. Contact local organizations in your community about scholarships, and search the Internet to locate scholarships. Scholarships are very competitive, so ensure that your application is filled out completely and that any essays you a required to write as part of the application process are free from spelling and grammatical errors.
2. Apply for as many grants as possible
Similar to scholarships, grants don't have to be repaid, either. The main criterion for receiving college grants is substantial financial need. In addition, students must maintain satisfactory academic progress in order to continue receiving grants. There are many types of grants to choose from, including Federal Pell Grants, Federal Supplemental Educational Opportunity Grants, and Veterans Administration Funding. You can learn about additional grant opportunities by visiting the Federal Student Aid website.
3. Submit your FAFSA application on time
If you have begun researching financial-aid for college, you probably already know you need to file a Free Application for Federal Student Aid (FAFSA) in order to secure federal grants and state aid. Applicants are encouraged to complete this form soon after January 1st for the upcoming academic year. An important tip about submitting a FAFSA application is to ensure that is filled out completely and correctly to prevent delays.
4. Choose the right school
Although elite private schools are an appealing option, there are other options that will allow you to spend much less. There are numerous, high-caliber private schools that don't have the name recognition as Harvard, but still need to fill their classrooms. Many of these colleges offer tuition discounts in the form of financial aid. You can also save a lot of money by choosing a public university or trade school in your state, many of which also offer a top-notch education.
5. Find out if your current employer offers tuition reimbursement
Many companies will pay at least a portion of school costs. In most cases, you must choose a degree that is related to your current job in order to receive tuition reimbursement. Companies may also restrict how much reimbursement employees can receive and require a certain grade point average. A majority of companies offering tuition reimbursement also require the employee to stay with the company for a specified amount of time after they complete their studies.
6. Pursue tax credits, if possible
If you're a single filer with an income of less than $61,000 a year or a couple with an annual income of less than $122,000, you could qualify for a Hope credit and a Lifetime Learning credit to help pay college costs. For details, visit the IRS.gov website.
7. Don't give up on tax breaks if your income is too high
If you make too much to qualify for a tax credit, there are still steps you can take. There are things you can do to receive a tax credit even if you make too much money, such as gift assets, shift income, and pursue other strategies. These strategies can provide valuable tax benefits and make paying for school much easier.
8. Apply for student loans as a last resort
If you must apply for student loans in order to pay for school, opt for subsidized loans when possible. Subsidized loans are need-based, while unsubsidized loans are not. The federal government pays the interest on these loans while you're in school and during the grace period before repayment begins. For details, check out the U.S. Department of Education's Federal Student Aid Information Center or Sallie Mae. Repayment begins six months after the student graduates, withdraws from school, or falls below half-time enrollment status.
Fremont University offers assistance with the financial aid process every step of the way. It takes 15 months to earn an associate's degree or bachelor's degree (as part of our bachelor's Degree Completion Program) at Fremont University preparing you for a rewarding career in a short amount of time compared to other schools. Contact us today to learn more about your financial aid options and how we can help you get money to help you pay for college. Our financial aid representative will give you tips on how to apply for financial aid and student loans, and will explain the process. Don't let money stand in the way of a good education – get help paying for college by contacting Fremont University today!