Best Jobs of the Future: Top Jobs With the Best Job Outlook
During a time of economic uncertainty, it's a relief to know that there are still many well-paying jobs that show a significant projected growth over the next several years. Below is a list of the fastest growing jobs in 2012 according to the job outlook through 2020. These jobs are ranked above-average in terms of job growth by the Bureau of Labor Statistics. Discover if any of the best jobs of the future are right for you and find out how to prepare for these top jobs.
1. Physical Therapist Aide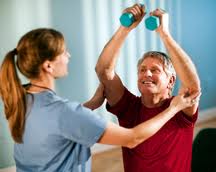 >Percent Increase: 43% >Total New Jobs (2010-2020): 51,100 Physical Therapist Aides work under the supervision of Physical Therapists. They assist patients who are recovering from injuries, illnesses, and surgeries helping them manage pain and regain movement. Employment of Physical Therapy Aides is expected to increase 43% between 2010 and 2020, which is much faster than the average for all occupations. The need for physical therapy services is expected to increase due to the healthcare needs of the growing elderly population. Pursue a career as a Physical Therapy Aide by earning a degree at Fremont University. It takes just 15 months to complete an associate of science degree in Sports and Rehabilitation Therapy where you will receive the hands-on training and knowledge you need to become a Physical Therapy Aide.
2. Web Developer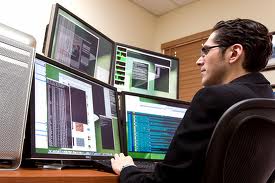 >Percent Increase: 22% >Total New Jobs (2010-2020): 65,700 The duty of the web developer is to create and maintain websites that are both functional and visually appealing. They are typically capable of writing custom scripts and are versed in a variety of coding languages. Web Developers are also responsible for testing and updating sites as needed once they are up and running. Web Developer jobs are projected to grow 22% by 2020, which is faster than average. This expected growth is largely due to the fact that businesses are realizing the importance of their online web presence and are hiring web developers to not only create a site but also to create a brand. If a Web Developer career is right for you, enroll in the Multimedia Design degree program at Fremont University where you will get the skills you need to create attractive, functional websites. Get the training you need to pursue a Web Developer career in just 15 months.
3. Paralegal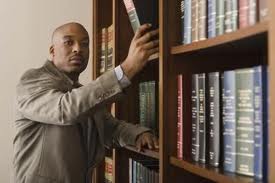 >Percent Increase: 18% >Total New Jobs (2010-2020): 46,900 Paralegals perform a variety of tasks to assist lawyers, including maintaining and organizing files, conducting legal research, meeting with clients, and drafting documents. Paralegals work in many different areas of the law, including Family Law, Corporate Law, Litigation, and Immigration. The number of Paralegal jobs is expected to grow 18% by 2020, which is slightly faster than average. The demand for Paralegals will continue to increase because of the vital role Paralegals play in legal offices in reducing the workload for lawyers. Get the knowledge and real-world legal training you need to begin a career as a Paralegal at Fremont University. Fremont University is one of only 28 ABA-approved Paralegal schools in California, making it one of the best options for Paralegal schools in Los Angeles. Complete an associate of arts degree in Paralegal Studies in just 15 months when you enroll in the Paralegal degree program at Fremont University.
4. Health Club Trainer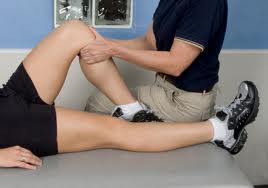 >Percent Increase: 24% >Total New Jobs (2010-2020): 60,400 Health Club Trainers give workout advice and personal training sessions to health club members. They lead, instruct, and motivate individuals and groups in exercise activities, including cardiovascular exercise, strength training, and stretching. The number of Health Club Trainer jobs is expected to increase 24% by 2020, making this field a great choice for those looking for job stability. Businesses and insurance companies are beginning to recognize the benefits of health and fitness programs offering incentives to join gyms and other fitness facilities. This will lead to an increase in the need for people who are skilled in this area.
The Sports Therapy program at Fremont University can help you prepare for a career as a Health Club Trainer. Earn an associate of science degree in Sports and Rehabilitation Therapy in just 15 months and be on your way to a rewarding career as a Health Club Trainer. *In some cases, you may need to earn additional certificates, licenses, or degrees for the jobs listed above. Job outlook data obtained from the Bureau of Labor Statistics website.