Customers for Life: Keep Your Massage Clients Coming Back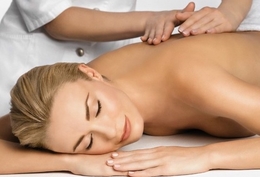 Massage clients have numerous spas and massage therapists from which to choose. Most have very high expectations of the massage service they receive and if they don't get exactly what they want, they move on to another therapist. As a massage therapist, keeping your clients coming back is key to the success of your business.
It's up to you to make sure that every time they show up, in addition to giving them a high quality massage treatment, that you provide excellent customer service and create the most relaxing environment and overall positive experience for them. Follow these tips to earn the loyalty of your massage clients and make them your customers for life:
1. Create a clean, calm and welcoming environment The environment in which you offer your massage services is as important as the massage itself. From the lobby, to the waiting area, to the massage room, creating an atmosphere that is clean, calm, and welcoming is of paramount importance. The waiting area should have comfortable seating and if you choose, you can offer reading material with subject matter preferably geared towards healthcare. Any music played should be soothing and subtle. The massage room should be spotless, feature a massage table with crisp, clean sheets, and be at a comfortable temperature. Tissues and water should be readily available to clients and since they are not in a situation where they will want to get up, you can offer to get them what they need.
2. Make clients feel comfortable about getting a massage Your clients come in all shapes and sizes, and some may feel self-conscious about taking their clothes off for a massage. Though many massage techniques are traditionally done directly on the surface of the skin for maximum benefit, you can offer new clients who express concerns about undressing the option of a massage done through their clothing. Your sensitivity to their needs will allow them to get comfortable with you and perhaps allow you to perform a massage directly on the surface of their skin in the future.
3. Educate your clients on your massage techniques In addition to asking your clients questions about their health history and areas of their body on which you should focus, they will appreciate it if you explain to them the massage techniques you use on them and the specific benefits of the techniques. If you utilize a Shiatsu massage technique, for example, you can explain to your client that this type of massage has been found to aid the circulatory and digestive system, and improve cellular nutrition throughout the body.
4. Encourage feedback How little or how much you and your client talk during a massage is up to your client. Some want to drift off into a relaxed state, while others might want a little interaction. Periodically throughout a massage, it may be a good idea to ask your client how a specific massage you are implementing feels. This is especially important for clients who may be shy about telling you that you are using too much or not enough pressure. Keeping an open line of communication, the parameters of which are dictated by your client, will go a long way toward building a solid relationship with them.
5. Have a post-massage discussion with your client You've completed massaging your client, they've gotten dressed, and now they're ready to pay and leave, right? Wrong. A post-massage discussion with your client to find out how the massage made them feel allows you to assess which of your techniques worked, which didn't, and which areas of their body you will focus on in the future. Furthermore, your interest in them even after your "work" on them is technically completed, lets them know that you do not simply have a "get them in, get them out" mentality, but rather that you take the time to address all of their concerns.
6. Offer your clients some freebies Don't rely simply on your clients contacting you to schedule a massage. In addition to any marketing that you do, reach out to clients on holidays, birthdays, or periodically for those you don't see on a regular basis, and offer them a discount on a massage, or better yet a freebie. Everyone loves to get something for free and by making such a gesture, you show your clients that their health, as well as their business, mean a great deal to you. If a career in massage sounds exciting to you, learn more about Fremont Massage Therapist College. Receive hands-on training and real-world experience in our massage therapist training courses available through the College of Healthcare at Fremont.