Earn a Business Administration Degree with an Emphasis in Social Media Marketing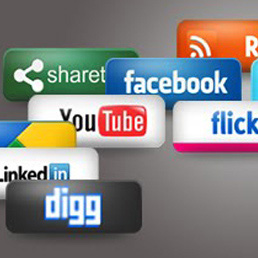 Fremont University has one of the best business colleges in Southern California offering a variety of degree programs, including Business Administration degrees with an emphasis in social media marketing. Social media marketing majors understand how important it is to promote a company using non-traditional methods, especially in the age of digital communication.
When you enroll in the Business Administration Associate of Arts program with a concentration in Social Media Marketing at Fremont University, you will participate in courses that focus on creating social media campaigns and strategy, as well as traditional marketing courses that highlight the benefits of utilizing social media. Fremont University's Business Administration degree program with an emphasis in Social Media Marketing, teaches students how to harness the power of social media to spread the word about businesses and products.
Fremont University instructors will not only teach you how to research the social media habits of various demographics, but will also teach you how to plan your marketing strategy accordingly. You will learn how to build successful online media campaigns that will have a lasting impact on consumers. Students in the program learn how to use social networking to enhance the brand experience while strengthening the relationship between customers and products.
In addition, the flexibility of the social media marketing program at Fremont University enables students to select courses in their area of interest and customize their coursework to fit their needs. Some of the topics that are covered in the social media marketing coursework are as follows: – Social media platforms – Company branding – Online survey tools – Web metrics – Optimizing websites – Search engine optimization
Social Media Marketers are in High Demand
Social media is drastically changing how companies interact with customers, creating a high demand for marketing professionals who can effectively incorporate this effective tactic into an organization's marketing strategy. Students who earn a Business Administration degree with a concentration in Social Media Marketing at Fremont University gain valuable firsthand experience on how to employ social media in user-driven marketing.
Instructors in the Business Administration Social Media program at Fremont University expose students to the strategic aspects of both marketing and social media, as well as the development, implementation and evaluation of strategic marketing tactics in real-world settings. A degree in Business Administration Social Media also teaches students the complexities of various social media platforms.
If you prefer learning in an online setting, consider earning a Business Administration degree online through Fremont University. The full social media marketing course is available through our online Business Administration degree program.
Visit our Cerritos college campus, or apply online for the Business Administration program – ideal for those pursuing a social media marketing degree .