Education Helps Retailers Bond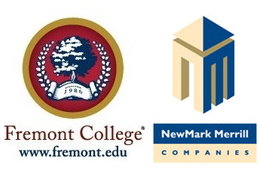 By Carrie Rossenfeld
LOS ANGELES-As GlobeSt.com reported earlier today, locally based commercial real estate property-management and development firm NewMark Merrill Cos. is partnering with Fremont University to offer retail employees in the firm's centers the unique corporate-training opportunity of learning relevant retail-related skills alongside full-time college students. The firm's CEO Sandy Sigal tells GlobeSt.com that the partnership represents a unique opportunity for the company's tenants and their employees.
"We believe that the role of shopping centers, especially in the internet age, is to become more integral to the communities they serve," says Sigal. "There is no better way to ensure that the community enjoys a bond with our retailers then to become aligned with educational institutions which benefit their customers, their employees, and the surrounding population."
Sigal said in a prepared statement that NewMark Merrill takes its obligation to the communities it serves very seriously. "The most significant difference we can make is to provide an exceptional place to shop and create memories, and with our partnership with Fremont, we can now add opportunities for personal enrichment as well. With a sampling of various educational opportunities at our sites, we can provide our tenants additional ways to improve their business performance."
Sigal also tells GlobeSt.com that Fremont University provides a diverse curriculum, which NewMark Merrill believes "can benefit those in our neighborhoods who are looking for opportunities to better themselves, and we want to support them in that endeavor."
Courses in the partnership include those that will improve students' skills in web development, store management, visual marketing, financial-statement analysis, computer literacy or business leadership. Fremont University has identified these courses as relevant to the communities that NewMark Merrill serves, their tenants and upwardly mobile employees alike.