Celebpreneur: Lauren Conrad's Tips for Being a Successful Fashion Designer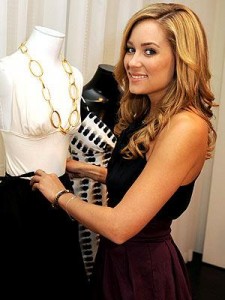 Lauren Conrad may be most well know for her appearances on MTV realty shows Laguna Beach and The Hills, but her lifelong dream was to break into the world of design.
She is an entrepreneur in the truest form, with two clothing lines, two websites, and a book franchise. Conrad believes her reality fame opened opportunities for her to pursue her passion in design but emphasizes that fame alone cannot run a successful enterprise. As a young entrepreneur she focuses on her long-term goals, social media, brand strategy, and marketing to her fan base. Below are the tips Conrad believes have paved her personal career path.
Protect Your Brand
Safeguarding your brand is invaluable but to do so properly you must understand your brand in and out. This entails having a complete understanding of who your fans are, who you are partnering with, and self-awareness of your personal brand. Along with safeguarding your brand comes maintaining its integrity. Conrad maintains brand integrity by being selective on the new projects she takes on. She states that you don't have to take advantage of every opportunity that presents itself because not all of them make sense for your brand. She says that being honest and staying true to your brand will not go unnoticed by your fan base.
Stay Connected
Connecting with fans through social media is a great way to reach out and maintain relationships. Conrad feels these relations are crucial because her fan base is what allows her business to thrive. After recognizing the power of social media Conrad jumped onboard and launched two websites: LaurenConrad.com and TheBeautyDepartment.com. All of Conrad's accounts are syndicated to Facebook and Twitter so that she is constantly connected on all platforms.
Create Your Own Opportunity
Recognizing opportunities when they present themselves is key. Conrad's personal social media platforms expose her to information including trending topics, beauty secrets, and what interests and troubles her fans. With this knowledge she creates partnerships and products inspired by the direct words of her fan base. Conrad claims that quality information is the passport to success.
Transform Setbacks
All pieces of a project may not always fit together as we hoped, but it's how we deal with setbacks that will determine if we falter or prevail. In attempt to promote her third clothing line, Paper Heart, Conrad pitched a reality show to MTV that would follow the development of this new brand. When MTV turned down the offer Conrad had to start fresh on how she was going to create publicity in a short amount of time. She utilized creative social media strategies and marketing through major fashion magazines. The line exceeded expectations and even got picked up by major department store Nordstrom. Conrad transformed this set back into a success not only for her brand, but also for her personally as it established a new found credibility for Conrad as a designer.
Conrad went from being yet another reality star to a design entrepreneur. By staying true to the above tips, she was able to create a successful business venture.
Start turning your dreams into a reality with an associate's degree in Multimedia Design, emphasis in Fashion Design from Fremont University. By enrolling in the Fashion Design program, you will learn the skills needed to excel in the fashion design industry. It takes just 15 months to earn a Multimedia Fashion Design Degree, allowing you to put your fashion design skills to use in a short amount of time.