Follow in the Footsteps of Greatness: Fashion Designer Success Stories
If you aspire to be a fashion designer or work in the fashion industry in any capacity, look to the key players in the industry who boldly forged their own career paths for inspiration. Even the biggest names in fashion design had to start somewhere, and often it was at the bottom. It was their commitment to developing their creative and business skills, persistence in the face of rejection, and their unwavering passion for design, that allowed them to break out and succeed. Here are the inspiring stories of a few fashion industry heavyweights who attained considerable success.

Kate Spade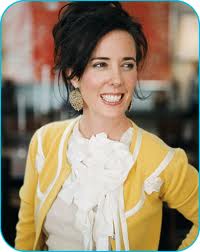 Kate Spade was born in the 1962 in Kansas City, Missouri – not exactly the fashion capitol of the world. After graduating from Arizona State University in 1986, Spade took her dreams to New York, landing a job at Mademoiselle magazine and eventually becoming a senior fashion editor and head of accessories. In 1993, Spade decided to strike out on her own with a line of handbags. Her business blossomed over the years with her products selling through retail outlets and high end stores like Bloomingdale's and Saks Fifth Avenue. Today, Spade's company Kate Spade New York has 42 retail shops across the U.S. and her products are sold throughout the world.


John Richmond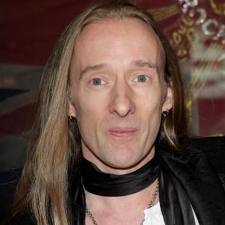 John Richmond was born in 1960 in Manchester, England. With the dream of being a fashion designer early in life, Richmond attended fashion design school at Kingston University in London and graduated in 1982. He found work as a freelance designer for Armani, Fiorucci and Joseph Tricot before forming his first label, Richmond-Cornejo, with designer Maria Cornejo, in 1984. It wasn't until 1987 that Richmond finally formed his own label, Destroy, offering a line of affordable t-shirts and jeans that won over Britain's youth and became a major success. In 1995, Richmond collaborated with Italian entrepreneur Saverio Moschillo to expand abroad and today, Richmond offers several clothing collections including a children's line, as well as fragrance range.
Christian Lacroix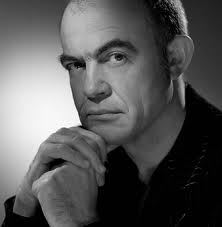 Christian Lacroix was born in 1951 in Arles, France. He studied Art History at the University of Montpellier, the Sorbonne and the Ecole du Louvre, with the ambition to become a museum curator. However, his interests and passions would soon veer in a different direction: fashion. His talent for drawing landed him a job at Hermes in 1978. In 1981, he moved on to the Jean Patou House and began designing Haute Couture – exclusive custom-fitted clothing. Throughout the 1980's, Lacroix's bold, bright and extravagant designs garnered significant attention and received numerous awards. Today, Lacroix's fashion products are sold in over 1,000 points of sale throughout the world.

Vera Wang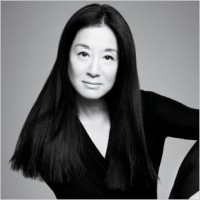 Vera Wang was born in 1949 in New York City. She was a competitive ice skater until the age of twenty and studied theater at Sarah Lawrence College. However, she switched to art history when she came to the conclusion that at that time in the early 1970's, the chances of an Asian woman becoming successful at acting were slim. Without any formal design training, Wang found her way into the Vogue organization and served as an editor for 17 years. She was also a design director at Ralph Lauren for 2 years. In 1989, Wang decided to forge her own path with a collection of bridal wear and opened her own bridal boutique in the Carlyle Hotel on Madison Avenue. She then launched her own label of bridal wear. Today, Wang is known for her trademark upscale wedding gowns, a range of accessories, a wedding book, and a fragrance line. The advice she gives to aspiring designers is "Don't be afraid to take time to learn. It's good to work for other people. I worked for others for 20 years. They paid me to learn."
Erica Zohar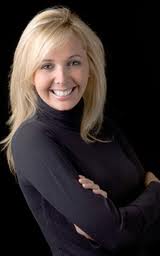 Erica Zohar was born in 1971 and grew up in Miami. Not long after moving to Los Angeles in her early 20's, she got the idea to design a fashion-forward line of sportswear that could be worn beyond the gym. Upon designing a few samples and exhibiting them at a trade show in New York, she returned home with orders from some of the country's premier boutiques, as well as from Bloomingdale's. Her company, American Groove, grew to become one of the premier brands in its niche. Zohar's advice to aspiring designers is, "The fashion business is a harsh one. In order to successfully design and market a line that can sustain for so many years you must know your customer and what they want." Zohar is also on the board of the Tony Hawk Foundation, and the Advisory Board of the Los Angeles Sports and Entertainment Commission. Finding success in the fashion design industry can be a lot easier if you have the proper training in the theory and practice of design.

Learn more about our degree program in Multimedia Design, emphasis in Fashion Design and find out how Fremont University can prepare you for a fashion design career in just 15 months. In the Multimedia Design, emphasis in fashion design degree program you will learn the art and science of fashion design preparing you for a rewarding career in the fashion industry. Don't wait – request more information about our Multimedia Fashion Design degree program today!