Fremont University Honored as an ACCSC School of Excellence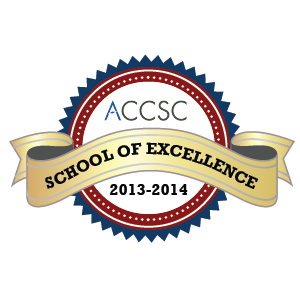 On July 18th, Fremont University was named as a School of Excellence by the Accrediting Commission of Career Schools and Colleges (ACCSC). The School of Excellence Award recognizes ACCSC-accredited institutions for their commitment to the expectations and rigors of ACCSC accreditation, as well as the efforts made by the institution in maintaining high levels of achievement among their students. This is Fremont's 3rd time receiving an honor from ACCSC.
As a national accrediting agency, ACCSC has been continuously recognized by the U.S. Department of Education as a reliable authority for quality education since 1967 and is dedicated to ensuring a quality education for more than 200,000 students who are pursuing a vocational education at over 700 ACCSC-accredited institutions across the United States.  Fremont University will be formally recognized as a School of Excellence at ACCSC's Professional Development Conference scheduled for September 17-19, 2014 in Denver, Colorado. Fremont is honored to accept this award in recognition of efforts in closing the gap between the classroom and the workforce.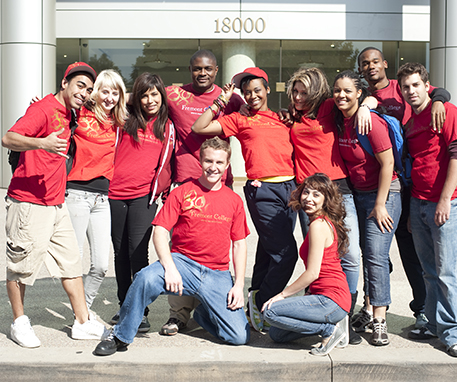 Fremont students achieve success in part due to Professional Action Learning (PAL) instructional model, developed by Fremont's Chancellor and CEO, Dr. Sabrina Kay.  In addition, each student is supported throughout his or her time at Fremont with a team of five personal advisors, a 35-member advisory board of distinguished professionals, and one-on-one time with faculty members.
Fremont University offers programs in Healthcare Management, Business Leadership, Multimedia Design, Healthcare Information Technology, Sports and Rehabilitation Therapy, Paralegal Studies and Massage Therapy.  All students receive an accelerated education designed for successful graduation in just 15 months.
Fremont University thanks the ACCSC for the honor and pledges to continue its high level of achievement while expanding its successful learning model to a wider student population.
If you would like to learn more about the programs offered at Fremont University be sure to visit our page College Degrees & Diplomas | Fremont University | Accelerated 7-15 Month Programs!