Fremont College to Attend Two Events at Norwalk Town Square Shopping Center on 6/29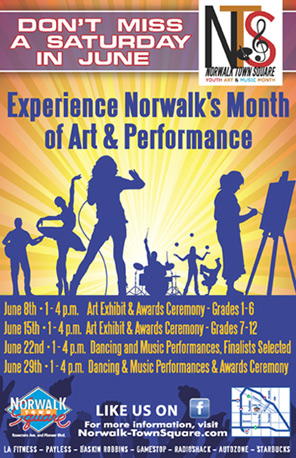 As part of a continued partnership with NewMark Merrill Companies, Fremont College will be attending two events at the Norwalk Town Square shopping center on Saturday, June 29th. The two events are Kids Fun Zone and the final day of Youth Art & Music Month. The Kids Fun Zone event will include arts and crafts for kids, and the Youth Art & Music event will include dancing and music performances by students of local schools. Money and prizes will be awarded to the winning students and schools during an awards ceremony to take place after the performances. Fremont's Sports Therapy students will offer free massages to attendees of the event.
There will also be an informational booth where attendees can receive education guidance and pick up a free career guide. This is one of many outreach events Fremont College will be attending as an effort to reach out to the community and increase awareness about the school in nearby cities. See event details below.
Event Location Norwalk Town Square 11633 The Plaza Norwalk, CA 90650 Date and Time Saturday, June 29, 2013 Kids Fun Zone: 12pm – 3pm Youth Art & Music Month: 1pm – 4pm For more information and to register for the Kids Fun Zone event, visit: www.norwalk-townsquare.com