How to Become a Paralegal (Infographic)
Paralegal Career Facts: Paralegal Salary, Expected Job Growth, and Job Duties
Skilled Paralegals are in high-demand as attorneys look for ways to reduce their ever-increasing workloads. According to the Bureau of Labor Statistics, the number of Paralegal jobs is expected to increase 18% between 2010 and 2020. If you're considering a Paralegal career, it's best to learn as much as possible about the profession beforehand. Take a look at the Paralegal infographic below to learn more about this exciting profession and discover why a career in the Paralegal field is an excellent choice.

What is a Paralegal?
A paralegal is someone who is qualified by education, training and/or work experience who performs specifically delegated substantive legal work for a lawyer, law office, corporation, or governmental agency.
What Educational Background is Required to be a Paralegal?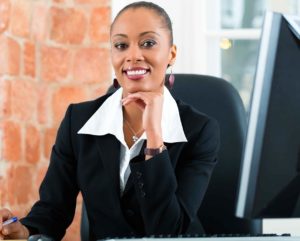 Most paralegals earn an associate's degree or a certificate in paralegal studies. Depending on the employer, college graduates with a bachelor's degree but no legal experience can get a job as a paralegal, then undergo training on the job. Though not always required by an employer, many successful paralegal candidates have taken courses in legal research, legal writing, and the legal applications of computers. Classes like corporate law and international law are also excellent credits to hold.
Although it is not required, some employers prefer applicants who have completed a paralegal certification program. Many national and local paralegal organizations offer paralegal certifications to students who are able to pass an exam.
What is it Like to Work as a Paralegal?
Paralegals and legal assistants perform a variety of tasks to support lawyers. A paralegal's specific duties will vary depending on where they work. However, most paralegals will perform many of the following tasks:
Maintaining and organizing files
Gathering and arranging evidence and other legal documents for attorney review and case preparation
Conducting legal research
Drafting documents
Getting affidavits and other formal statements that may be used as evidence in court
Aiding lawyers during trials by handling exhibits, taking notes, or reviewing trial transcripts
Calling clients, witnesses, lawyers, and outside vendors to schedule interviews, meetings, and depositions
Paralegals can be found in all types of organizations, but most people in this field work for law firms, corporate legal departments, and government agencies. Being a paralegal is usually a full-time job, with some even working more than 40 hours a week to meet deadlines.
Paralegals can also specialize in specific legal areas, such as personal injury law, criminal law, and even employee benefits.
Specific job duties may also vary by the size of the law firm. In small firms, a paralegal's duties will likely vary more than in a large firm. Tasks will typically include reviewing and organizing documents and prepare written reports that help lawyers determine how to handle their cases. If lawyers decide to file lawsuits on behalf of clients, paralegals could be tasked with aiding in the drafting of documents to be filed with the court. In large organizations, paralegals tend to work on a particular phase of a case, instead of handling a case from beginning to end. Paralegals also often work in teams with attorneys, fellow paralegals, and other legal support staff.
What is the Career Outlook for Paralegals?
The job outlook for paralegals is projected to grow 8 percent from 2014 to 2024. This is about as fast as the average for all occupations. This particular occupation does attract many applicants, so competition for jobs can be strong.
The median annual wage for paralegals and legal assistants was $48,810 in May 2015. One big difference between a paralegal and other administrative staff employed by a law firm is that a paralegal's work is billed to the client like the attorney's hours/work.
How to Become a Paralegal
It takes just 15 months to earn a Paralegal Studies degree at Fremont University, which means you can be on your way to a Paralegal career in a little over one year. Fremont University is one of only 28 ABA-approved Paralegal schools in California, ensuring that students receive a top-notch, quality Paralegal education. Paralegal classes at Fremont are taught by expert instructors who have years of experience in the industry. Upon program completion, graduates are prepared for entry-level Paralegal jobs and other support roles in the legal environment. Contact us today to learn how Fremont can prepare you for career success as a Paralegal in about one year or click on the button below to request a free Paralegal career guide.
Paralegals may not provide legal services directly to the public, except as permitted by law. Get a FREE Paralegal Career Guide »