How to Choose a Paralegal School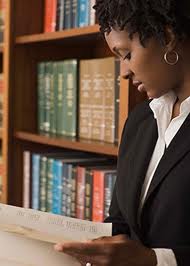 The paralegal industry is a rapidly-growing industry that is expected to grow another 18% by 2020, according to the Bureau of Labor Statistics. For those interested in law, a paralegal career is a rewarding and exciting option. Before you can begin a paralegal career, however, you must receive training at a paralegal school. Although there are numerous paralegal schools to choose from, not all are created equal. Before you decide on a paralegal program, consider if the school will provide you with the tools you need to ensure success after graduation. Find out what to look for in a paralegal program with this advice for choosing a paralegal school.
Choose ABA-approved
Perhaps the most important factor to consider when choosing a paralegal school is whether or not the school is ABA-approved. The ABA sets high standards for paralegal schools and only a fraction of schools meet ABA requirements. These schools are held to strict standards and are regularly reviewed by the Standing Committee on Paralegals. There are many benefits of choosing an ABA-approved paralegal school. Approved ABA paralegal curriculum is tailored towards providing skills in research, document preparation, client interviews, and drafting of legal documents. In addition, degrees from an ABA-approved school provide employers with reassurance that the paralegal has received the necessary training to be a competent employee because they were trained under nationally established standards. ABA-approved paralegal schools can also help prepare students for law school if they wish to continue their education. Many of the classes students take during the first couple of years of law school are similar to the course of study at an ABA-approved paralegal institution.
Opt for a program that offers hands-on legal experience
Nothing prepares students for a paralegal career better than taking courses that offer hands-on legal experience. Choose a paralegal school that gives students the opportunity to conduct actual legal research, perform real-world problem solving, and participate as a member of an active legal team. Hands-on experience teaches students how to think critically, solve problems, and work as part of a team.
Check for school accreditation
Accreditation means that the course as well as the school is recognized in the education industry. Despite school accreditation being extremely important, any people enroll in courses at an institution without checking for accreditation. This is a mistake since it could mean having to start over if you need to transfer schools. Also, programs such as financial aid are only offered at schools that are accredited.
Find a program that offers smaller class sizes
Choosing a paralegal school that offers small class sizes means that you will receive more personalized attention. When preparing for a paralegal degree, it is especially important to have access to the instructor and many opportunities for practice and discussion with fellow students.
Ensure that the school provides an up-to-date curriculum
If you're interested in paralegal training, you will want to ensure that you receive the most up-to-date training available. It would be a waste of time to learn from outdated books or course plans, especially in an ever-evolving field such as the paralegal field. Good paralegal programs also have modern facilities that include:
A legal research library
Computer labs
Student activities (ideally activities related to the legal field)
A solid curriculum that includes legal theory balanced with practical job skills (along with general education courses)
Experienced faculty and program directors
If you're searching for a paralegal school in Los Angeles, consider Fremont University. Fremont University is one of only 28 ABA-approved paralegal schools in California, is accredited by the ACCSC, offers paralegal courses with hands-on experience, small class sizes, and an up-to-date curriculum. Apply today and be on your way to an exciting career in the law field! A list of ABA-approved paralegal schools can be found in the Directory of ABA-Approved Paralegal Education Programs. *Paralegals may not provide legal services directly to the public, except where permitted by law. Paralegals may not provide legal services directly to the public, except as permitted by law.
Get a FREE Paralegal Career Guide »