Finding & Landing Your First Job after College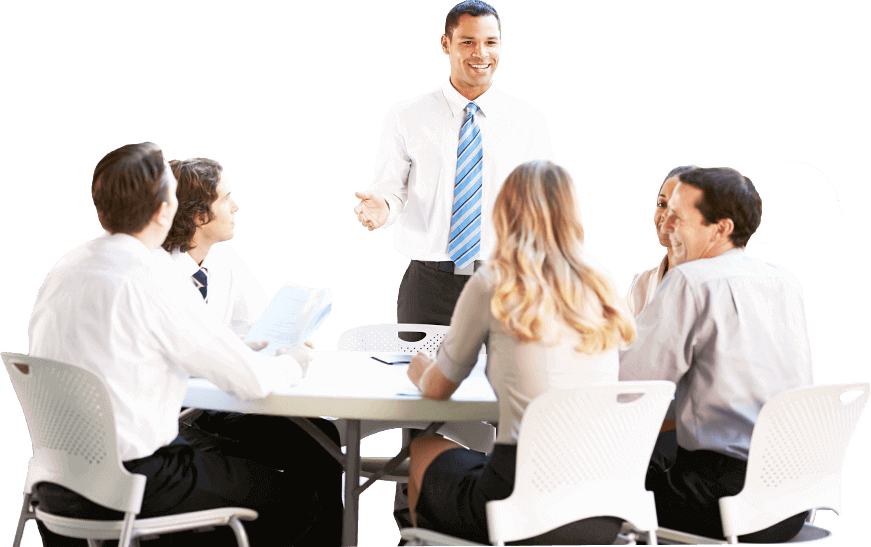 The millennial generation cannot sit still for too long and are happy to learn new skill sets. This trait is becoming more desirable to companies who thrive on cross- training. If you are proactive to learn new skills, your employer will notice and see the ambition you have to work at the company. Responsibility is key to this, understand that you can only take on so much and it is advised to branch out and use your team to assist when you are taking on too many tasks.
What Makes a Good Resume?
Create a resume objective. A resume is a summary of you career direction while showing the employer what you can add to their company. Your resume objective should be different for each job you are applying for. This is the chance to show what value you can add to the company and how well you will fit in their culture. Always do your research on the company and position you are applying for before submitting your resume objective.
Focus on keywords. Many resumes are only scanned due to the high volume of eligible applicants an employer may see. Read the company's website and job description to pull out key words that you see and apply them (if you can) to your resume.
Keep it clear and concise. No need to mention every part- time job you had in high school to fill one or two pages. Instead, pay close attention to your applicable work experience and feature those keywords.
How to Get a Job after College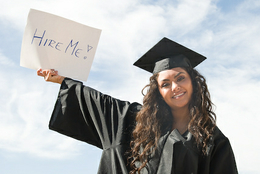 With graduation quickly approaching for many college students, some are worried about how they will find employment in a competitive job market. There are many things a college graduate can do to increase their chances of finding employment after graduating, including using a college's career services and joining the alumni association. Below are six things every new college graduate should do immediately after graduation to ensure job search success.
Update your resumé
Update the education section of your resumé to reflect your degree as soon as you graduate. It would also be a good idea to list any relevant experience you obtained through internships or college coursework, as well as any awards you received. Once you are done updating your resumé, check it twice to ensure that it is error-free. Many potential employers will automatically disqualify a candidate if his or her resumé contains errors. You may even consider taking the time to make alternate versions of your resumé based on the type of jobs you plan to pursue.
Complete your LinkedIn profile
It's a good idea to update your LinkedIn profile to reflect your degree after you graduate – especially if you plan to look for employment right away. You never know when a potential employer might see your LinkedIn profile, and you don't want to miss opportunities for a job in your field. This would also be a good time to complete the remainder of your LinkedIn profile, including job/internship experience, summary of skills, etc. If you don't have relevant work experience yet, list transferable skills you obtained in college or elsewhere, such as "lead a team of students in a class project."
Use your college's career services
One of the best ways to ensure employment after college graduation is to utilize your college's career placement services. Most college's offer career services to students and alumni that include resumé writing assistance, job search assistance, interview preparation advice, and more. Visit the career services department at your college before you graduate, if possible, and let them know you are interested in obtaining help with your job search. Oftentimes, career placement departments have connections with numerous companies and can provide you with valuable assistance that may lead to a job.
Clean up your social networking profiles
Chances are, a potential employer will check your Facebook and other social networking profiles to determine what type of person they might be hiring. Clean up your online social networking profiles by deleting any posts or photos that might portray you in a negative way. Better yet, make your social networking profiles unsearchable or private before you begin your job search to ensure that your online reputation is squeaky clean.
Join your college's alumni association
Join the alumni association at your college upon graduation. Most alumni associations organize events for alumni, such as networking mixers and workshops. These events allow graduates to interact with people who may be able to help them with their job search, as well as get tips. This will also give you the opportunity to seek advice from peers in your industry.
Network
You never know how you'll find your next job, so network as much as possible after graduation. As mentioned before, joining your college's alumni association is one great way to network, but also consider joining professional organizations. Tell everyone you know that you are looking for a job; even if they can't help you, they may know someone who can. In addition, make it a habit to talk to strangers. No matter where you are, scan the room to look for potential peers and make an effort to connect – you may just meet someone in your field who knows of a job opening that would be just right for you.
Fremont University offers flexible scheduling and accelerated degree programs that can be completed in just 15 months. Degree programs at Fremont University include Multimedia Design school, Business Leadership, ABA approved Paralegal certificate, and Sports Therapy. Contact us today to find out how you can obtain a rewarding career in an in-demand field by earning a degree at Fremont University.