How to Get a Raise or Promotion at Work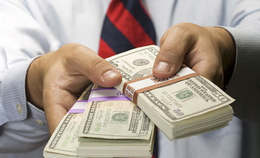 If you are continuously passed over for a raise or promotion at work, it could be because you haven't applied yourself. In order to climb the corporate ladder, you must take responsibility for your career. It's not enough to simply do what's required; you have to aim to exceed expectations at every opportunity. Take the following steps to ensure you are succeeding in your current position and discover how to get a raise or promotion at work.
Know your current job requirements
If you want to get a raise or promotion at work, you need to know what's expected of you in your current position. If you are confused about your role, ask your supervisor to specifically outline your duties and responsibilities.
Exceed expectations
Once you understand what's expected of you, focus on meeting – and eventually exceeding – those requirements. You shouldn't consider asking for a raise or promotion until you have mastered the skills required for your job.
Request feedback
Let your boss know you are interested in receiving input regarding the areas where you're performing well, as well as areas where you need improvement. If your boss is not the type who automatically provides feedback, request it.
Ask for a professional development session
After performing at or above expectations for several months (maybe longer depending on the nature of the work), request a career counseling session with your supervisor. During this session, express interest in learning more about the organization; tell your boss you're interested in training opportunities, as well as taking on more challenging projects. This shows initiative and lets your boss know that you are willing to work hard.
Consider your timing
Considering your timing is crucial when it comes to asking for a raise or promotion. You wouldn't want to ask for a raise when your organization is in the middle of looking for ways to decrease their budget. You also wouldn't want to ask for a promotion when there are talks of downsizing. If the timing isn't right, keep repeating the above steps until you sense it is a good time to ask for a raise or promotion.
Repeat the steps
Whether or not you've been given new responsibilities, you must keep repeating the above steps until the feedback from your boss is consistently positive. Once you're certain your boss is happy with your performance, it's time to consider asking for a raise or promotion.
If you are not happy with your job or you're not making the money you should be making, perhaps you should consider changing careers. Fremont University can help you prepare for a rewarding career in just 15 months. In just over one year, you will possess skills that will give you an edge in today's competitive job market. We offer degree programs in Multimedia Design, business, legal studies, and healthcare. Online courses are available in Multimedia Design and Business – convenient for those who have busy schedules. Contact us today to find out how we can help you turn your passion into a career. Financial aid is available to those who qualify.