How to Put Your Massage Clients at Ease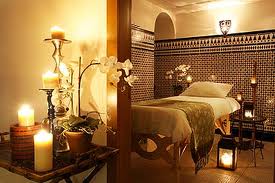 A massage is meant to be a relaxing experience – a time to alleviate tension, pressure and toxins building up in our bodies. While having a California massage therapy license is important you also need to know how to put your clients at ease.  Knowing how to handle and avoid uncomfortable situations with clients can help you keep them coming back.
The following tips can help you and your clients understand some of the common things everyone may be thinking of before, during and after a massage, but are too afraid to ask.
Create a Peaceful and Sanitary Environment

– After every massage remember to properly clean your massage table and massage chair and change the sheets. This is important to ensure each of your clients can relax in a sanitized, peaceful and safe environment.

Get a Pedicure

– If you wear open-toed shoes such as sandals when you give a massage, keep in mind when your client is facing downward, they may see your toes. If your toes are not properly maintained, this may be distracting to your client. Keep those toes manicured, and it will just make the massage world a better place for everyone.

Understand Clients May Feel Self-Conscious

– Because you see clients every day of all shapes and sizes, many massage therapists forget that some people are self-conscious about certain aspects of their bodies. To help in this matter, inform new or potential clients about massage techniques done through clothing such as Shiatsu or Thai Massage. It will help ease them into the world of massage. Also, if clients provide information on their health history, you will be aware of any precautions or contraindications. In turn, this will help you to determine what services will best apply to new clients.

Underclothing

– Many people prefer to keep their underwear on during a massage, while others prefer to be completely nude. It's up to them. Be delicately honest with them in regards to the situation because many times they may not know what the protocol is. If a client has problem areas in their lower back, hips, buttocks, or groin, you might want to suggest to them that tight-fitting underwear can sometimes get in the way of massage work; however, a thong for women or briefs for men would be an acceptable workaround.

Keep Your Breath Fresh

– This may seem strange to think about, but if you are giving a massage after mealtime, it is important to be aware of your breath. Be sure to pop a few breath mints or brush your teeth before giving your next massage. Your client will appreciate it, and by mitigating a negative experience, the size of your tip won't be impacted.

Talk about Conversation Do's and Dont's

– Many clients wonder if they should or shouldn't talk to a massage therapist during the massage. At the onset of a massage, it tell them to feel free to close their eyes and relax. This will help to put them at ease. Most of the time clients want to use this time to meditate. However, some types of massage, such as deep tissue massage and sports massage, require more feedback because you are working on deeper layers of muscle and will want to ensure that the pressure is not uncomfortable. Advise your client to let you know how the pressure is throughout. Comfort is key.

Provide Tips for Tipping

– Many times clients simply don't know if they should or shouldn't tip a massage therapist for their services. It's up to you to inform your clients, at the appropriate time, about your tipping policies. If you'd rather, have a sign posted in the room with the tipping information.