Jobs You Can Get With an Accounting Degree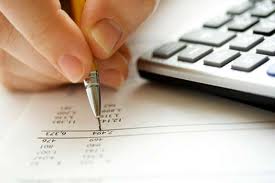 Accounting jobs are known for paying well, but do you know what accounting jobs entail? Whether you want to be an auditor or a tax accountant, all accounting jobs require specific skills. Below is a list of common job titles and job duties in the field of accounting:
Auditing
Working in auditing is a great starting point if you are a fresh graduate with a degree in accounting. Why? Because what you do in auditing is manage and organize checking accounts and financial statements within a company or the government. This way, you can truly understand how a company makes money and the way money flows.
Budget Analysis
Budget analysis in a company is usually responsible for taking care of the financial plans of a company. Since this position requires a lot of negotiation with the company's business partners, you also have to have great people skills including communication skills, decision-making skills and relationship building skills.
Management Accounting
Basic tasks that you would cover are managing cost analyses, expense control, and analysis of new contracts. Besides these tasks, management accounting jobs sometimes involve more than just the accounting department of a company. If you were involved in a management accounting job, you would work in the marketing and financial area for managing new businesses.
Tax Accountant
To work as a tax accountant, it is preferable to have both an accounting and a legal background. Usually, tax accountants prepare corporate and personal income taxes and tax strategies for financial issues, such as corporate acquisition. If you are knowledgeable about economics and tax codes, this job is for you!
If you are interested in an accounting job but haven't had the necessary training yet, you'll be sure to get the best foundation for your career with Fremont University accounting programs in Los Angeles.