Make a Strong Case for Your Future with Fremont's Legal Studies Program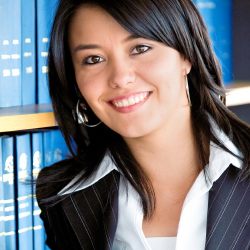 Are you ready to launch your legal career? Let Fremont University jump-start your legal studies. Fremont University of Legal Studies gives you the foundation for your legal future. When you're ready to find law schools in Los Angeles, you'll want to have a strong educational background of legal knowledge to help you get started.
Our paralegal program will help you learn the fundamentals of the legal system and legal theory so you can be ready to conquer the challenge of law school. Now is the time to think about your future-let Fremont University help you create opportunity for yourself.
Read more about the Fremont University approach to legal studies. When you're ready to start your legal career, it should start with a strong background in legal studies, practical knowledge, and law theory. The Fremont University paralegal program will help you build a strong background as you move toward attending law schools in Los Angeles. With instructors that are experts in the legal field, you will have access to valuable insight into the legal system as you prepare for law school. We can help get your legal career off on the right foot.
Law School – How Can A Paralegal Program Help?
If you think you may want to become a lawyer, our Legal Studies College may provide a great stepping stone. When compared with the many years spent in law schools in Los Angeles, you can find your way to an exciting career in a fraction of the time when you choose to become a paralegal. Should you decide to continue your education and become a lawyer, your paralegal career can provide you with a job and access to the industry as you attend law school.
Don't take a chance with your future, let the innovative approach to paralegal studies at Fremont establish the foundation you need for a bright future. Now is the time to discover the exciting legal field.
When you enroll in our paralegal training program, you'll learn the following:
Research Skills
Background of the Legal System
Legal Theory
Critical Thinking Skills
Problem Solving
And More
With the Fremont University of Legal Studies Professional Action Learning Model, you will find compelling classroom settings that arm you with real world skills that will guide you through the natural progression of your career. If you don't have the time to invest in law school why not start your legal career as a paralegal?
Contact Fremont University for more information about our College of Legal Studies and the many important educational opportunities that are available. Whether you're in search of law schools in Los Angeles or you wish to move forward with paralegal studies, our free Paralegal Career Guide offers valuable information.
Law Schools
When you're ready to transition from paralegal to lawyer there are a number of options available.  We have some of the many top law schools listed below. If you're in need of guidance don't hesitate to call Fremont University to speak with an experienced admissions coach who can provide you with the guidance you're looking for.
2017 Law School Rankings | Best Law Schools Rankings Methodology
Yale University
Stanford University
Harvard University
University of Chicago
Columbia University
New York University
University of Pennsylvania
Paralegals may not provide legal services directly to the public, except as permitted by law.

Get a FREE Paralegal Career Guide »