Los Angeles Paralegal Association's Calendar of Events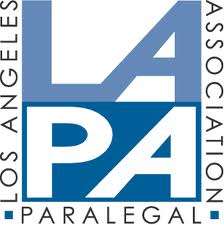 Below is the Calendar of Events for the Los Angeles Paralegal Association through December.  If you are looking into the Fremont College paralegal education please visit this link and fill out the contact form to learn more about the program.
>LAPA's Annual October Conference
Navigating the Highway to Success
Date
Saturday, October 13, 2012
Location
Omni Hotel in Downtown Los Angeles
Register online at LAPA.org. Walk-in registrations are also available.
2012 CLA/CP Exam Review Course
Study course designed to prepare paralegals for the CLA/CP Exam (exams held every January, May and September)
Dates
November 1, 3, 8, 10, 15, 17, 29
December 1
Individual Classes Available
Cost
$125.00 LAPA Members
$175.00 Non-Members
For more information contact Michelle Tabb, ACP at (213) 894-2060 or email michelle.tabb@usdoj.gov
LAPA needs your ideas to make next year a great year!
You are invited to the LAPA 2013 Planning Meeting
Date
Tuesday, November 13, 2012 at 6:30 pm
Location
Los Angeles Athletic Club
431 West 7th Street
Los Angeles, CA 90014
Please RSVP by Monday, November 12th to Bobby T. Rimas at Bobby.Rimas@alumni.UCLA.edu
Celebrate the Season of Giving
Holiday Benefit Gala
Invite your friends and colleagues to attend a special evening of dinner, fun, networking and opportunity drawing.
A portion of proceeds from this event benefit Bet Tzedek Legal Services.
Date
Wednesday, December 5th, 2012 6:30 to 9:30 p.m.
Location
Bonaventure Brewing Company
404 South Figueroa Street
Downtown Los Angeles
Cost
$35 Members & Non-Members (on or before 11/21)
$42 Members & Non-Members (after 11/2)
Reserve your seat now