Massage Therapy School Puts Your Dreams Within Reach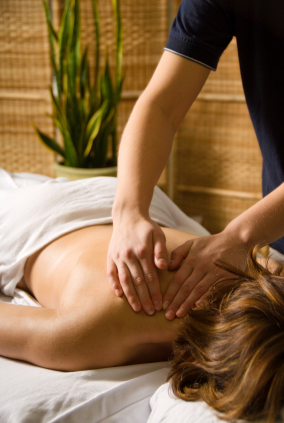 The massage program at Fremont University will give you the chance to launch a satisfying career. If you have a passion for helping others, this may be the perfect choice. When in search of a massage school, Los Angeles students can find success at Fremont University. Our innovative approach to learning allows you to move through the massage therapy program quickly so you can start your future right away.
With the right skills and an understanding of many essential healthcare techniques, you have the potential to find success with the help of Fremont University. Read more about the College of Healthcare at Fremont and why we are a leading massage school in Los Angeles. The Massage Therapy Program at Fremont University equips graduates for the following types of careers:
• Spa Masseuse/Masseur – Fremont will guide you through courses that will arm you with many massage techniques and spa treatments to provide services to spa clients.
• Spa Body Therapist – Learn techniques that will reduce stress and tension for spa clients and improve healthcare
• Resort/Cruise Massage Therapist – Targeted for massage treatments for vacationers, these courses will give you skills that will help you develop fun treatments that will allow guests to recover from an active vacation.
• Hotel Massage Therapist – Provide hotel guests with an escape from the stresses of day-to-day life.
• Special Event Massage Therapist – Ideal for providing treatments at conventions and other events, you will gain skills that will help you collaborate with event organizers. Discover the ideal massage program for your interest so you can build a strong foundation for an exciting future.
Massage School Los Angeles – Fremont University Students Gain Valuable Skills I
f you have a passion for helping others, our massage program is ideal for you. Learning massage techniques can be therapeutic and relaxing for clients. When you choose Fremont University for your education, you will have access to quality instructors. Our innovative approach to coursework allows you to experience hands-on skills that will assist as you move forward with your massage career. Learn about the anatomy as well as the physiology of the body so you can provide effective treatments that will truly improve the health of your clients.
Let Fremont College of Healthcare arm you with the essential skills to prepare you for the future. Prepare for a career in a spa, fitness center, hotel, cruise ship, or become an independent massage therapist. Whatever your goals – Fremont University is here to provide you with a massage program that qualifies you for certification as a Certified Massage Therapist. Our hands-on learning environment is the key to your future success. Find out more about our healthcare career options with our free Healthcare Guide. This guide will offer assistance with choosing a healthcare career, finding financial aid for qualified students, understanding the course options, and a Fremont Career Guide to help you get started.