Benefits of Massage Therapy for Cancer Patients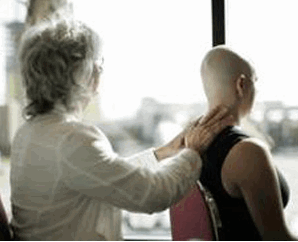 Cancer is the leading cause of death for people ages 35-64 and the second leading cause of death in people above age 65, according to MassageRegister.com. Cancer patients must endure being poked by needles, prodded for tumors, exposed to radiation, and other techniques and medications. In a hospital setting, patients feel overlooked as merely a problem to treat, not an individual.
The American Cancer Society recommends massage therapy to aid cancer patients. Although massage therapy has not been proven to specifically treat the cancer, it brings comfort and improves the quality of life for the patients. Massage therapy aids cancer patients without treating the cancer, by reducing pain, increasing relaxation, reducing muscle tension, and stimulating the lymphatic system (part of the immune system).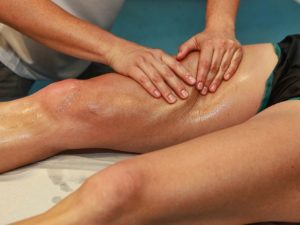 A study by Ferrel-Torry & Glick (1003) found that massage therapy reduced pain perception by an average of 60%, decreased anxiety by 24% and enhanced relaxation by 58%. For breast cancer patients specifically, a study published in the Journal of Psychosomatic Research the Touch Research Institute found that massage not only reduced anxiety and depression, but also improved immune function and even increased natural killer cell numbers. Additionally, a by the Touch Research Institute found that children with leukemia who received a massage daily from their parents for a month increased the children's white blood cell and neutrophil counts and even decreased the parents' depression, according to AuroraHealthcare.org.
You may be wondering why is massage therapy not more common amongst cancer patients? Until recently, cancer was viewed as a contraindication for massage therapy – that is, cancer was a reason to withhold massage treatment. This incorrect perception prevented cancer patients form receiving treatments. The myth was that massage therapy increased the circulation of blood and lymph (which is the route of how malignancies spread) thus it must spread the cancer throughout the client's body.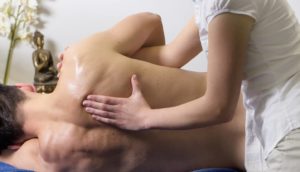 There is no medical evidence that supports this claim and more and more evidence is proving the benefits of massage therapy for cancer patients. Massage therapists working with cancer patients must be extra careful and thoroughly informed as cancer and cancer treatments affect the entire body, leaving the patient in a fragile condition. It is imperative that the therapist Obtain medical clearance for massage from the client's healthcare provider.
For important guidelines when working with cancer patients, visit Massage Register. Learn more about our massage therapy program at Fremont University and begin a rewarding career helping others today.