An Overview of the Occupational Therapy Profession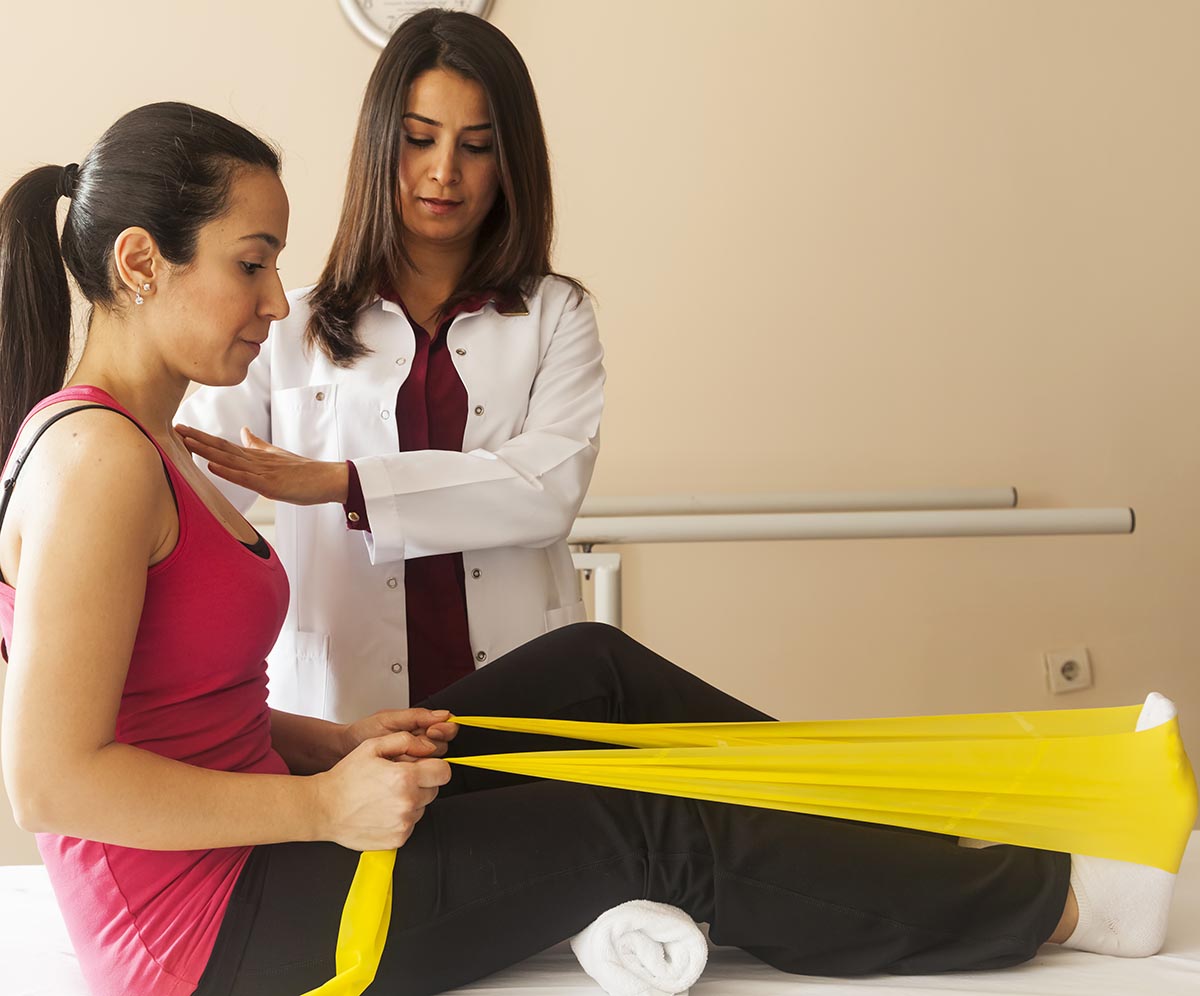 We all know that there are various disabilities and illnesses that can make life difficult for the person who is suffering. Whether it is an elderly person who needs to start adjusting to the fact that their arthritis has become so bad that they find everyday tasks too difficult or painful to complete anymore, or a child who has been diagnosed with Down's Syndrome and now has to struggle through their time at school; there are a million and one ways that a person's body can betray them and make life far more difficult than it should be. That is why Occupational Therapists are predicted to be in such high demand over the next few years.
Occupational therapy, according to the American Occupational Therapy Association website, "is the only profession that helps people across the lifespan to do the things they want and need to do through the therapeutic use of daily activities." Occupational therapists (OTs) help people of every age live the very best life they can despite their disability or illness. Usually, an Occupational therapist will help children who have disabilities—emotional, developmental or mental – participate to the best of their abilities in school and social situations; OTs also help adults recovering from injuries, strokes, heart attacks, etc. get back skills they may have lost and work with older adults as they go through physical and cognitive changes. Essentially, Occupational therapists will focus on adjusting a patient's environment—home or work—to accommodate the patient's needs. In order to do their job well, OTs must work closely with their patients in order to assist them correctly.
[contact-form-7 id="31766″ title="Be a better person of your self form" html_class="gray-form"]
Before we dive into the details of the profession any further, let's take a look at the history of Occupational therapy and approximately how long it's been helping people! After all, the best way to understand the importance of something is to understand where it came from!
History
According to TopOccupationalTherapySchools.com it is believed that Occupational therapy stretches back as far as 100 BCE! It is speculated to have been started by the Greek physician Asclepiades. This physician used massages, exercises, baths and even music to heal his patients of stress and sooth their troubled minds. The Greek philosopher Celsus would also later use therapies like conversations with his patients, travel and music in order to ease their discomfort.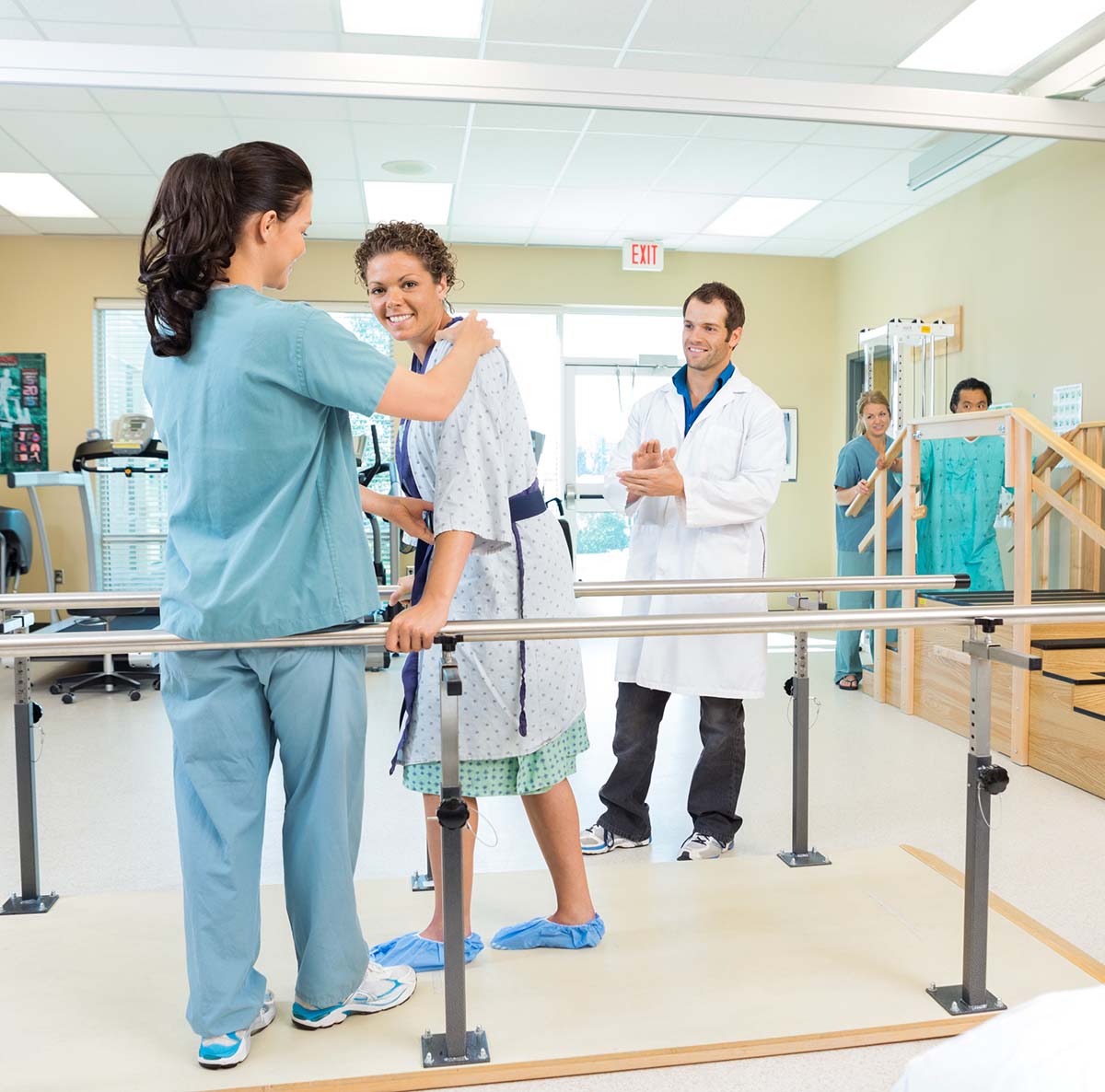 As the 18th Century rolled around, two European physicians would follow in the Greeks' footsteps and utilize similar methods in order to improve the hospital systems. The French physician Phillippe Pinel dedicated himself to the better treatment of psychiatric patients while the German physician Johann Christian Reil strived to publicize the treatment of patients in insane asylums and theorized about how to improve their treatment. Though they did not see eye to eye, both started using more relaxing activities and went into meticulous detail in their work with their patients.
By 1917, after the National society for Promotion of Occupational Therapy (now called the American Occupational Therapy Association) was established, Occupational therapy had become an accepted profession in the United States of America. In 1920 the profession was officially named "Occupational Therapy;" the association was founded on the idea that human occupations held remedial properties. This form of therapy played a huge role in treating patients who had been diagnosed with AIDS, polio, tuberculosis and many, many other ailments.
In 1975, in order to work in tandem with the enactment of the Education for all Handicapped Children Act (PL-94-142), several public schools hired occupational therapists to assist the disabled children in reaching their fullest potential and participate in school activities. As the demand for OTs grew, the requirements for practicing as a registered Occupational therapist changed. While in the 1940s you only needed a Bachelor's degree in order to be a certified occupational therapist, by 1990 a Master's degree was required with occupational therapy doctorate programs developing soon after. Until 2007, registered Occupational therapists were required to have a Bachelor of Science degree in occupational therapy; however, since 2007, the prerequisite to practice as an OT is a Master's or Doctorate degree. In a field where a practitioner can specialize in such a wide variety of areas, such as mental disabilities, behavioral problems, stroke victims, etc. it is understandable why the educational requirements would change and grow over time.
What They Do and Where They Work



Although Occupational therapists have a number of duties that they perform, according to ExploreHealthCarrers .org, their basic services can be boiled down to three tasks: individualized evaluations of patients that allow the OT, patient and the patient's family to determine the patient's goals, customizing interventions that will help improve the patient's ability to reach those goals, and keep a close evaluation of the patient's progress to ensure their goals are met and adjust the intervention plan if the need arises. Of course these duties are just a boiled down explanation of what Occupational therapists actually do.
As the Bureau of Labor Statistics website points out, OTs do not base their evaluation of a patient's needs solely on the patient's performance, the OT must also look into their patient's medical history to gain a firm understanding of what might be affecting their patient's ability to perform. It is only after evaluating the patient's medical history and observing the patient performing tasks that the OT is properly informed enough to evaluate the client's needs and develop a treatment plan.
OTs must also be able to demonstrate the exercises they recommend to their patients and be able to explain how to use any recommended special equipment that will assist their clients, such as wheelchairs, leg braces, eating aides, etc.  Occupational therapists will work not only with the patient, but with the patient's family in order to teach them how to help care for their family member. OTs are also expected to observe a patent's environment, be it a home or a work place, to ensure that the space will accommodate to the patient's needs.  This might also require talking to the patient's superiors in order to work out a work schedule that will better suit the patient's needs and adjustments that might need to be made to the work space.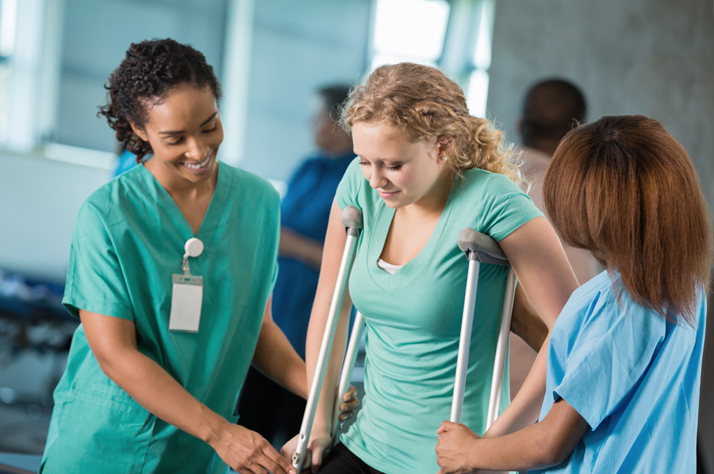 As an OT, one might also be required to assist patients with everyday tasks such as eating or getting dressed. When working with children, OTs might work in classrooms and be required to modify classroom equipment in order to better assist their patient. Occupational therapists may even work with infants and toddlers who have-or are at risk of having – developmental delays. No matter who they work with, Occupational therapists will evaluate a patient's progress in order to adjust their treatment accordingly, report back to the patient's healthcare providers and physicians and bill their clients appropriately.
Occupational therapists might work for healthcare providers or even hospitals. Depending on an OT's specialization, they will work in different locations. If they work in a healthcare setting, usually an OT will work with individuals with developmental disabilities, mental illnesses and emotional problems. Such patients will require assistance with things such as time management, budgeting, using public transportation and even carrying out household chores. However, healthcare environments might also mean working with patients who are dealing with drug abuse problems, alcoholism, depression or recovering from traumatic accidents.
If working in hospitals, Occupational therapists will work with doctors, nurses and other therapists to treat patients with chronic conditions or who are recovering from surgeries. ExploreHealthCareers .org also points out that OTs might work in or with schools, home health services and nursing homes. According to the Bureau of Labor Statistics OTs are also expected to oversee the work of Occupational Therapy Assistants and Aides. Although Occupational therapists have dozens of duties to oversee and will work 40 hours a week, ExploreHealthCareers.org points out that more than 30% of OTs work part time.
Schooling
As we discussed earlier, a bachelor's and master's degree are required in order to become a practicing Occupational therapist.  ExploreHealthCareers.org points out that while your bachelor's degree can be in any area of study that you are interested in, as long as you take the prerequisites for occupational therapy programs such as biology, physiology and work experience in an occupational therapy setting, the Master's and doctoral programs require 24 weeks of supervised field work that allow you to gain clinical experience.
[contact-form-7 id="31766″ title="Be a better person of your self form" html_class="gray-form"]
In order to be a registered Occupational therapist, you must have obtained your degree from an accredited school, passed the national examination given by the National Board for Certification in Occupational Therapy and completed the required fieldwork. After completing your education and passing the exam, you are still required to take continuing education classes in order to maintain your certification.
Specializations
There is a wide range of areas in which one can specialize in while studying Occupational Therapy. While initially you might think such therapy would apply mostly to elderly adults who are struggling with their aging bodies, we have already discussed briefly how OTs can provide assistance to patients of all ages. ExploreHealthCarrers.org points out that OTs might specialize in working with premature babies, children with cerebral palsy, Down's Syndrome, learning disabilities and behavioral problems, elderly adults recovering from strokes or living with Alzheimer's disease and even individuals with mental illness. With such a wide variety of clients to work with, it is no wonder that OTs have to hold a Master's degree and take continuing education classes in order to become, and remain, a registered Occupational therapist. In order to work with their patients, they will have to understand not only the ins and outs of Occupational therapy, but their patient's conditions as well. This is why aspiring Occupational therapists who hope to specialize in a certain area might have to pass not only their certification examination to become an OT, but obtain a certification in their chosen specialization.
Career Demand and Compensation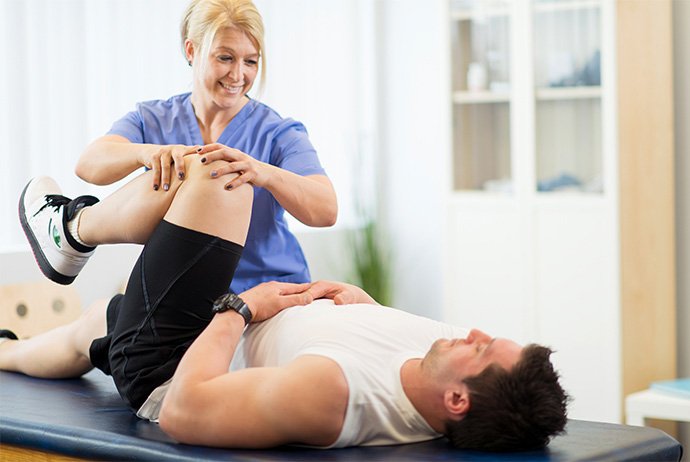 Demands for Occupational therapists are projected to increase in the coming years. According to the Bureau of Labor Statistics Occupational therapist employment is projected to grow up to 21% between 2016 and 2026. With an employment increase like this and a required Master's degree in order to practice, it's no wonder that the median pay for this profession is $81,910 per year. Occupational therapy will always be important and necessary for individuals suffering from illnesses like Alzheimer's and disabilities like Down's Syndrome; it's understandable that employment would increase.
Occupational Therapist Assistant/Aide
Overseen by the registered Occupational therapist, Occupational therapist Assistants and Aides are required to obtain an Associates degree from an accredited program and pass the National Board for Certification in Occupational Therapy exam before they can work in the field. Like the Occupational therapist, Assistants and Aides will also need to take continuing education classes to maintain their certification. The Bureau of Labor Statistics also projects that Assistants employment will increase by 29% between 2016 and 2026 while Aides will grow 25%. Though these projections are excellent, keep in mind that these are small occupational pools, so the growth doesn't translate to very many jobs. However, with a median income of $56,070 per year, it is still a wise career move.
Learn More
If you found this article due to an interest in pursuing a career in healthcare, take a look at the programs we offer here at Fremont University. Whether you hope to learn more about Health Administration, Physical Therapy or Healthcare Management, we have the programs for you. Take the first step towards a bigger and brighter future and see what Fremont University can do for you!

*In no way does Fremont University promise or guarantee employment or level of income/wages.