Physical Therapy Aide Overview – Schedule a Free Coaching Session Today!
Physical Therapy Aide Overview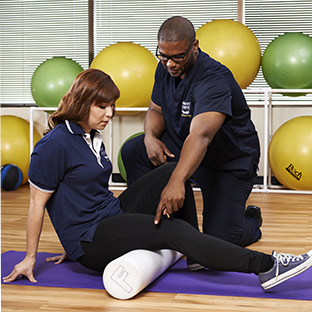 Working in the Physical Therapy field can be a rewarding career. If you have a desire to help others and make their lives easier by assisting them in overcoming past injury or illness, you just might find that a career as a Physical Therapy Aide is your calling. In order to ensure you are the best Physical Therapy Aide you could possibly be, you need to be an excellent listener, a strong communicator, be comfortable multitasking and possess an uplifting personality that will make your clients feel at ease and hopeful. If you recognize yourself in this description, you should research a Physical Therapy Aide & Massage education.
Exactly What Does A Physical Therapist Aide Do?
Let's talk a little bit about what a Physical Therapist Aide (PTA) really does. As an aide you will be working under the direction of a licensed physical therapist. While your supervisor will be dealing directly with the patients, you will oversee the indirect, but necessary, duties that come with treating a client, such as cleaning and setting up treatment areas, moving patients and overseeing paper work. As you learn more under the therapist's direction, you will begin observing patients to make note of their progress as they go through therapy, assist in executing specific exercises and much more!

As a Physical Therapist Aide, you will help people recover from their injuries and illnesses and have a personal hand in ensuring that they lead better lives. While the chance to help ease a patient's pain is reward enough for a majority of PTAs, according to the
Bureau of Labor Statistics
the job market and salary of a Physical Therapy Aide is nothing to turn up your nose at either!
What Does a Physical Therapy Aide Make?
Before you decide to start your education,  you might be wondering what is the salary for physical therapy aide? According to the Bureau of Labor Statistics, as of 2016 the median pay of a Physical Therapist Assistants and Aides is roughly $46,920 per year and $22.56 per hour. Not only is a PT Aides pay substantial, but,
according to the BLS
, as of 2016 there were 140,300 jobs for a Physical Therapy Aide; that number is predicted to go up by 30% between 2016 and 2026.
A Growing Field
Employment in this field is growing rapidly due to the increased demands of the older population's healthcare needs, as well needs arising from obesity and diabetes. In a society where healthcare is no longer a certainty, we will need as many healthcare professionals on hand as possible to ensure everyone's needs are met.
With a diploma from a Physical Therapy Aide & Massage program or a degree from our Sport & Rehabilitation Therapy program, you could be qualified to work in a variety of different workplaces.  As a physical therapy aide and massage graduate, that can include hospitals, assisted living facilities, physical therapy clinics, rehabilitation centers, orthopedic clinics and nursing homes.
*In no way does Fremont University promise or guarantee employment or level of income/wages.