Prenatal Massage: An Infant and Mother's first Touch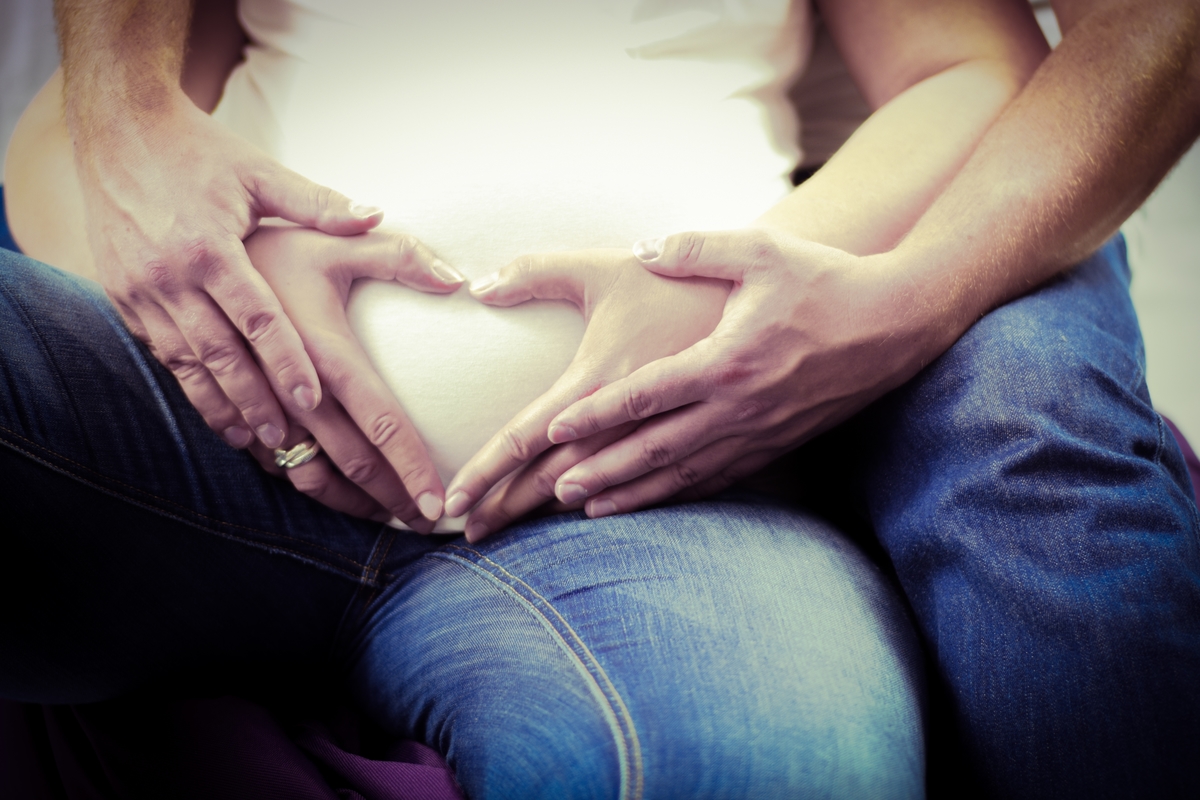 Massage therapy can be a good way of enhancing the already excellent care a mother can provide during the prenatal period. It is a healthy way of reducing stress and promoting overall well-being in both mother and child. A therapeutic massage can help reduce all the natural discomforts that accompany a normal pregnancy. Backaches, stiffened neck, cramping legs, and headaches can all reasons why a mother decides to schedule a well deserved massage. Additionally, massages during pregnancy might help reduce the added tension on joints, and increase blood circulation. All of this could facilitate sleep and as a result may lower the risk of depression and anxiety related symptoms that can occur as a result of pregnancy related hormonal changes.
About the Massage
Massage therapists need to be extra attentive and careful to ensure the comfort of pregnant clients.  For those performing a pregnancy massage, it is a good idea to make sure you have the proper training, usually from a reputable massage therapy school.
During the massage a ideline positioning with supportive, soft cushions should be used to alleviate any added strain on the lower back and pelvic areas. Take precaution because any added strain in these areas can cause pain to the back or abdominal area. Remember, as a massage therapist it is your job to prevent any potential discomfort.
During the second trimester of the pregnancy it may be ideal for a client to lie on their back with a cushion wedged under one hip to elevate slightly. Depending on the stage of pregnancy, a massage therapist may utilize reflexology, Swedish massage or any number of techniques tailored to the specific needs of the client.
Types of Relief
A good massage provides various benefits for pregnant women. However, it is important to communicate well with your client in order to take the best course of action and provide the best possible treatment.
Common symptoms may include:
Headaches which might be alleviated by massaging the head, neck, and shoulder. Furthermore, creating the optimal stress free environment can help relieve migraines and tension headaches by calming trigger points and muscles spasms.
Muscles tension caused by having to carry the additional weight of the baby can be treated by increasing the circulation of blood to affected areas. The flood of nutrient-rich oxygen helps to clear the area of toxins and waste.
More general discomfort such as: fatigue, back pain, leg cramps, and swelling caused by fluid build up can be treated with a variety of massage techniques. The normal pains that accompany pregnancy are treated through massage by stimulating the release of serotonin neurotransmitters. These are the bodies naturally occurring pain killers.
Massage therapy not only helps decrease anxiety and discomfort but increases overall relaxation as well. This has shown a relationship to better sleep cycles and increase sleep quality.
Promoting a Healthy Pregnancy
A woman experiencing a normal pregnancy can reap several benefits from the massage techniques offered by a certified massage therapist. Relief from discomfort and stress not only has an influence on a mother's well being but can also have an impact on the developing child. Massages do not only feel good but are good for you.

*In no way is it recommended that you try to treat injuries by yourself. That should be done by a qualified professional. Before practicing any new modalities or techniques, check with your state's regulatory authority to ensure they are within the state's defined scope and standards of practice for therapy. In no way does Fremont University promise or guarantee employment or level of income/wages.