Preparing for College: Tips for High School Students
College is an important investment in your future. The amount of time and effort you spend preparing for college can ease the transition and help you get more out of the experience. From proper time management to taking better notes, there are a few things you can work on while you are still in high school to prepare for the demands of college.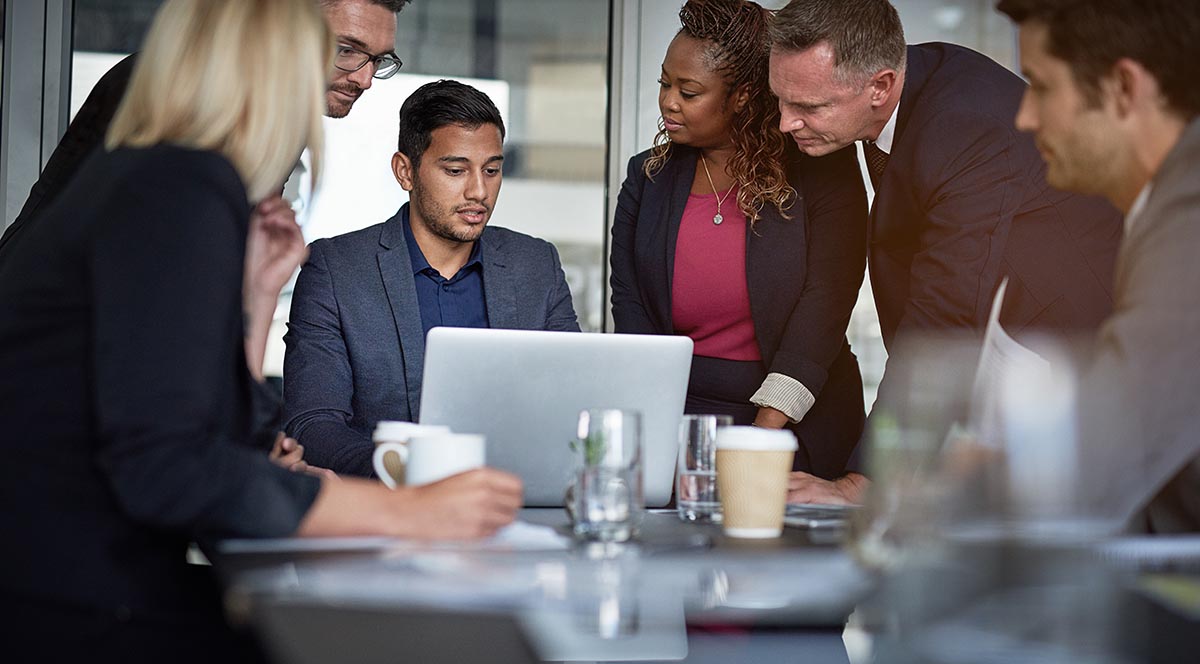 As a high school student, you may be evaluating which college you would like to attend after you graduate. While making a decision about where to go is vital to how your college experience will play out, there are many things that you can be doing to prepare for college in the meantime.
Developing good habits in high school will lead to good habits in college, and while a college degree is something that pays off, being properly equipped to handle university-level classes prior to entering college will contribute largely to the enjoyment you receive while studying at a university. Below are valuable tips to help high school students prepare for college.
Begin the college search as early as possible
Decide which characteristics are most important in a college (atmosphere, size, location, degrees programs offered, career training, etc.) before making a decision about attending college. If possible, visit each of the college campuses you are interested in to get a feel for the campus and find out what student life is like. This will also give you an opportunity to meet with an admissions representative and ask questions.
Learn how to take notes
If you are an organized, responsible student, the best way to grow is to develop your note-taking skills. The primary purpose of going to college is to learn proper training techniques and to become knowledgeable about your future career. When you go to class, your college has hired a professor who is an expert in their field for the sole purpose of providing valuable information that will help you in your future profession. Because of this, the notes you take on what the professor says will be fundamental to your success, both on exams and in your future career.
There are many effective ways to take notes, such as the outline method, Cornell method, mind map method, flow method, and write-on-the-slides method. Learning and mastering the method that best-fits your learning style in high school will hugely impact your success in college, so there is no better time for you to learn these than now. Below is a brief, fun video that will help you understand the best note-taking methods so that you can begin learning how to take notes well.

Video: Thomas Frank – CollegeInfoGeek
Discipline yourself
Once you get to college, the temptation to slack may be hard to resist. Don't make the mistake of skipping too many classes or neglecting your study time. It can be very easy to fall behind. Make it a habit to attend every class – even when you don't feel like it – and adhere to your study schedule if you want to do well in college. If you miss several classes in a semester, you will miss out on valuable class material and may not complete the semester successfully.
Learn time management
To avoid feeling overwhelmed by the college experience, you must learn to balance school, your social life, and any other obligations you have. Keep a calendar of all paper due dates and exam dates. Set aside a certain amount of time each day that you devote to uninterrupted studying. Sticking to a schedule can help you manage your time effectively without feeling overwhelmed.
Get organized
One of the biggest differences between high school and college level courses is that college has more content in shorter periods of time. Because of this, you will find that your college classes will often times contain bigger exams over more content. The best way to prepare for this is to learn how to be organized. Having a calendar to keep track of assignments and exams will alleviate a lot of stress, and will also allow you to manage your time in a way that schedules daily study time. Since the exams in college are generally denser and less frequent, dedicating a specific amount of time to study every day will help you be successful in classes and prevent hectic "cram-sessions" the night before an exam.
Be responsible
While class attendance is mandatory in high school, one of the perks of college is that you get to choose whether or not you go to class. Many students take advantage of this and skip classes unnecessarily. Regardless of what some may say, attending classes is vital to your success, since lectures and class activities are where you will get most of the content that shows up on your exams. High school is the perfect time to get in the habit of regularly attending class and learning what it means to be disciplined.
Be prepared to do a lot of reading
Prepare for numerous reading assignments when you enter college. Some instructors will expect you to complete a reading assignment before each class. In addition, expect to do a lot of reading when it's time to study for an exam. Learning how to read more efficiently by scanning the material for key points will help reduce the amount of time spent reading and help you retain more information.
Brush up on your studying skills
Learn how to get the most out of your study time. Decide which study methods work best for you while you're still in high school and determine ways to study more efficiently. Perhaps flash cards work for you, or maybe you retain more information when you spend a brief amount of time on a topic before switching to a different topic. Be prepared to do more studying than ever before when you get to college.
Take advantage of advanced classes in high school
Taking advanced courses in high school will help you prepare for the demands of college coursework. Advanced coursework will also look good on your college application. Admissions counselors want to see that you have taken the most challenging courses available. Success in difficult courses is a sure sign of college preparedness.
Participate in volunteer and community service programs
Your past volunteer work and community service will give you an edge when applying for scholarships. Not only will your volunteer and community service experience look good on a scholarship application, it will also provide you with valuable work and social skills that can help with your career down the line. Don't stop volunteering and participating in community service programs when you enter college, though, as these activities can provide opportunities to network.
Choose a school
As mentioned previously, all of the tips listed above will be very helpful to you in preparing for college while you are in high school. These helpful hints will be beneficial immediately, but picking which school you attend is obviously an important decision to consider as well, since the type of university will directly impact how much you enjoy your college experience.
Here at Fremont University, we offer many degree programs that take only 15 months to complete, because we understand how valuable your time is. Not only are our programs efficient, but we also have some of the best instructors for our top-notch programs! At Fremont University, we offer programs for ABA-approved Paralegal Studies, Multimedia Design, Healthcare Management, Digital Marketing, and many more. Contact us today to learn more about Fremont and why our college might be the perfect fit for you!
Fremont University can help you prepare for your future by offering career-focused training and instructors who are experts in their field. If you haven't chosen a career path yet, take our free career test to find the career that best suits your personality and interests. Fremont University offers accelerated degree programs in Multimedia Design, Business Leadership, ABA approved paralegal programs California, and Sports Therapy that can be completed in just 15 months. Start preparing for your future today – contact us to learn more about our diploma program or to request a free career guide.