Attending the Right ABA Approved Paralegal Program in Los Angeles Can Brighten Your Future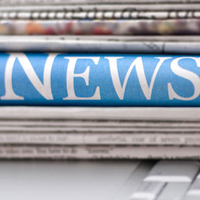 LOS ANGELES, CALIFORNIA – October 6, 2011 Whether you are getting ready to graduate from high school, or are thinking about making a career change, the one thing you are going to find is that choosing the right college is going make a big difference in your success and in your future. If you are considering a career in the legal field you going to find that finding the right ABA approved program in Los Angeles can give you the added respect you need to secure a job in your chosen career.
While those who are just graduating from high school may have their choice of colleges across the country and are more likely to choose a college that is located far from home, the average adult who is going back to school is more likely to choose a school that is close to home where they have already established their lives and in many cases are already involved in raising a family. For many this makes an ABA approved paralegal program in Long Beach a great choice.
However, beyond the simple reasons for choosing a particular college, there are other things that must be considered such as the tuition, whether or not you are going to need help paying it, what your grades were in high school, and where you think you would like to actually go to school. All of these factors must be carefully taken into consideration along with the curriculum that you are looking for in order for you to find the ideal college to attend and continue your education. As you are interested in working as a paralegal, you are going to have to find a school that offers an ABA approved paralegal program in Cerritos or the surrounding area.
While there are other paralegal programs available, you will find that an American Bar Association – approved course is more likely to provide you with the education and training that will best prepare you for a rewarding career as paralegal. There many good reasons to attend an ABA approved paralegal program in Los Angeles as opposed to one that is not approved.
To start with, you are going to be taking courses that have been approved by the American Bar Association and all of the material provided will need to meet their required standards. You will also find that any school that meets these standards are more likely to have a very good reputation within the educational and legal community. This can be very important as you will find when you graduate from your program and start looking for a job.
While some of these schools have a job placement services for their graduates, you are going to find that attending an ABA approved paralegal program in Long Beach is more likely to stand you in good stead when it comes to being hired by the lawyers in your area. This type of program will feature courses in legal terminology, legal practice, research skills, and ethics to prepare you for work in this field.
At the same time most offer classes in computer skills, critical thinking, and problem solving to ensure that you are ready to go to work when you graduate. Each of these courses will have been thoroughly examined by the American Bar Association before being implemented and then regularly reviewed to make sure that they continue to meet the established standards.
When you attend an ABA approved paralegal program in Los Angeles at Fremont University, you will find that the courses are all taught by experts in their particular fields of law. They offer years of experience in law and use this experience to provide you with a golden opportunity to achieve academic excellence. Only by attending a school that offers you this type of education can you expect to be able to find the career position in the legal field as lawyers look for this type of accreditation when they are hiring new paralegals.
The average length of an ABA approved paralegal program in Long Beach is approximately 15 months and will prepare you for a lifelong career in this very exciting field. You will find that Fremont University not only offers courses in the paralegal field, but they also offer degrees in design, business, legal studies, and wellness and can help you to get the education you need to start a new career or advance in your current one.