Fremont University CEO Dr. Sabrina Kay Honored by Governor Schwarzenegger at ASAS-LA Reaching for the Stars Gala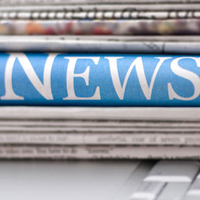 LOS ANGELES, CALIFORNIA – March 3, 2010
On February 18, at the third annual After-School All Stars Los Angeles (ASAS-LA) Reaching for the Stars Gala, Dr. Sabrina Kay, CEO of Fremont University, was honored by Governor Schwarzenegger for her tireless work as the Chairman of ASAS. In his speech at the Gala, Governor Schwarzenegger recognized Dr. Kay as "dedicated to giving the youth of Los Angeles hope for a better life." Frank Baxter, former Ambassador to Uruguay and member of Fremont's Board of Advisors, introduced Dr. Kay. Mr. Baxter praised Dr. Kay for her many achievements, both academic and professional, and her willingness to take on the responsibility for ASAS-LA. But he reminded the Gala audience that "the really great thing about Sabrina is that, with all of her talents, with all of her drive, is her kindness.
We've never had an experience when we didn't feel better after meeting with her, and that is a quality that she shares with all of us." An article in the Sunday, February 28, issue of the LA Times covered the Gala, and stated that the event grossed $700,000 for the All-Stars. In her award acceptance speech, Dr. Kay explained that her work with ASAS-LA is inspired by the same spirit that drives Fremont University: "At Fremont, we truly believe that any student, even without a strong academic background, can receive a world-class professional education and succeed in life." ASAS-LA has touched the lives of 80,000 children in 450 schools across the country, and Dr. Kay reminded the Gala audience that their generosity and support made these remarkable results possible.
About After School All Stars After-School All-Stars, Los Angeles brings innovative, cutting-edge enrichment programs to middle and high school youth that contribute to reducing drug use, crime and violence; while increasing the safety of students in the after school hours.